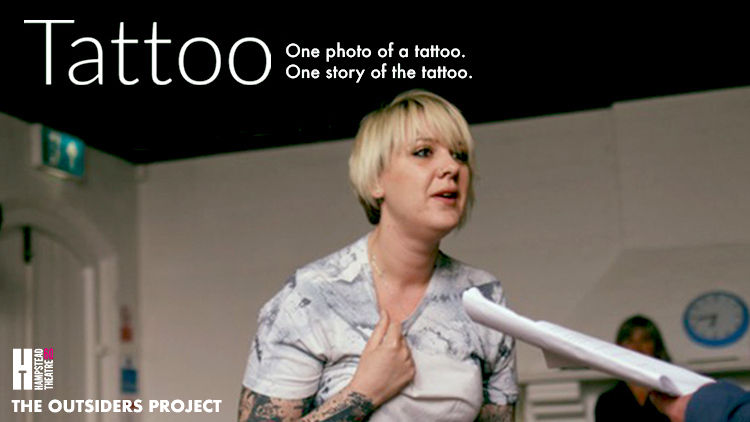 Tattoo is a storytelling project from The Outsiders Project, run in association with Hampstead Theatre.

Its mission is simple. One photo of a tattoo. One story of the tattoo.

Every tattoo has meaning: we use them to tell our stories and to choose how we are seen. This project uses tattoos as a window into the lives of people across the globe and as​ a unique opportunity to hear their authentic voices. 

During this period of isolation, we are actively seeking voices not traditionally represented in the mainstream. 

Participants can either write their own story and submit alongside a photo, or if they prefer they can speak to one of the project's organisers and have their story transcribed over the phone. Contributors will get final approval on all stories before they are showcased on the project website.

To see the stories collected so far, and to find out more about sending in your own submission, visit https://www.outsidersproject-tattoo.com/

Nell Leyshon (playwright, novelist and Deputy Chair of Shakespeare's Globe) is Artistic Director of The Outsiders Project, a Bournemouth-based arts organisation which gives voice to the unheard by making outstanding work with marginalised people.

Tattoo is the first collaboration between The Outsiders Project and Hampstead Theatre. By working together we will provide new creative opportunities for our communities during this unprecedented period of isolation and will reach the widest possible number of unheard voices.