THE GUARDIAN INTERVIEWS AI WEIWEI
Posted on 24 April 2020.
Posted in: Interviews with cast and creatives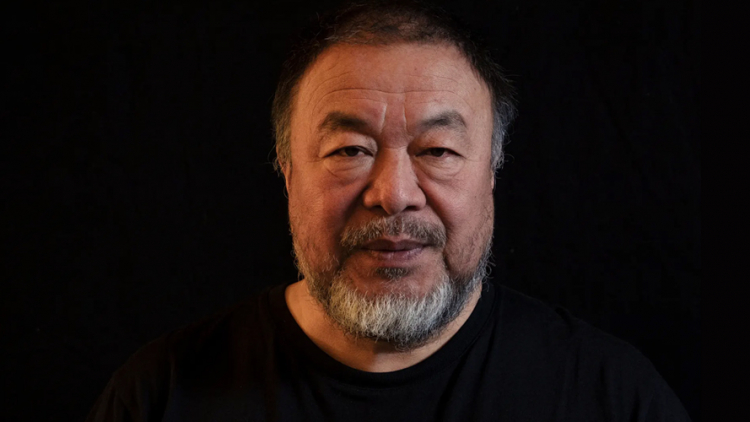 Ai Weiwei: 'I became the enemy of the established power, but without a crime'
CHRIS WIEGAND, THE GUARDIAN
'You began an 81-day confinement on 3 April 2011. What happened that day?
That day, I woke up and prepared to go to the airport with my assistant Jennifer, who had begun working with me not long before. This was our first trip together and we were going to go to Taiwan to prepare for an exhibition opening later that autumn. Our flight was to Hong Kong where we would transfer to Taipei.
Many things happened in the days before the trip. I had been under surveillance and followed by secret police for years, but the days before the trip involved more frequent visits. There were all kinds of excuses: a fire safety check, residential registrations, many strange reasons that had not been used before. I could sense something was coming, but I could never have imagined what would happen. They could have come to my home in Beijing to see me and take me away if they had wanted to. They could have come and questioned me at any time, but they never directly confronted me. When we approached the immigration checkpoint that day, I knew something was going to happen. A police officer took my passport and I saw the other police gathered in the hall begin moving toward me. Another police officer came and told me he had something to discuss. I followed him into another room. From there, I was led to a car, a black hood was put over my head and I was driven to an unknown area. That was the beginning of 81 days of solitary confinement.
How have you revisited the confinement in your own art?
I created a few pieces related to the period of detention. There was SACRED, an installation consisting of six iron boxes with scale dioramas depicting my detention conditions. It showed in exact detail how I slept, walked, ate, was interrogated, washed and used the toilet. I also made The Divine Comedy, a heavy rock album that directly reflected this time.
With this play, your confinement became an artwork – how does that feel?
When I heard of the play, I felt that it was created in the same spirit as my work at that time. I was trying to fight through all possible forms: artworks, online activities, interviews, happenings, photographs, videos. I would use whatever medium I could get.
What I have learned living in this kind of authoritarian society is that the struggle is often very difficult. Most of the time, your voice cannot be heard. There is no platform without censorship and tight police control. And even if you had a voice, very few people would be able to hear it. Those outside of China are too far away and nobody cares what they have to say. Those within China have the attention of a very small audience that shares the same feelings and can follow the argument. The arguments are not necessarily popular ones, either philosophically or aesthetically, and it takes some effort to follow along.
So when I heard at the time that a good theatre in London was putting on a play based on the book by Barnaby Martin, who is someone I knew to be very alert and attentive to my situation, I was encouraged and felt like it became a part of my activity.'
To read the full interview visit The Guardian online here.
#aiww: The Arrest of Ai Weiwei streams on the Hampstead Theatre and Guardian websites until Sunday 3 May 10pm. 
WATCH NOW

Photograph: Steffen Roth/the Observer