A HAMPSTEAD DOWNSTAIRS ORIGINAL
DEPOSIT
By MATT HARTLEY
Directed by LISA SPIRLING

Running time: 1 hour and 35 minutes with no interval
£10 - £20 (See ticket information)
Well today is a brave day, friends are uniting. To help each other's dreams come true.
'A mini-masterpiece' ★★★★ The Stage
'The mini kitchen sink drama that 21st century society needs' ★★★★ Culture Whisper
'Fabulous' ★★★★ London Theatre 1
---
Rachel and Ben want to buy a flat in London. And so do their friends, Melanie and Sam. But what with rent, tax, student loans and bills, it's impossible to save for a deposit.
So the foursome comes up with a fast-track solution to the problem: live together. Sneakily split the rent and bills on a tiny one bedroom flat for a year. But with paper thin walls and space growing sparser by the day, which will they sacrifice first – the friendship, the relationship or the dream of buying their own property?
Matt Hartley's Deposit throws a lively and topical spotlight on 'Generation Rent' and the lengths they will go to in order to get that first step on the property ladder. Hartley returns to Hampstead with a new version of Deposit following a sold out run Downstairs in 2015. His theatre credits include the Bruntwood Award winning Sixty Five Miles (Paines Plough/ Hull Truck), Here I Belong (Pentabus) and Myth (Royal Shakespeare Company). 
Lisa Spirling returns with Deposit to Hampstead Downstairs following Ken, Pine, Fault Lines and I Know How I Feel About Eve. Lisa is the Artistic Director of Theatre503. Other credits include Donkeys' Years, Here (Rose Theatre, Kingston) and Jumpy (Theatr Clwyd).
The Stage

'Housing is on the agenda. After Sh!t Theatre's Letters to Windsor House and Cardboard Citizens' Home Truths comes Matt Hartley's Deposit, a four-handed comedy drama about Generation Rent.'

'Lisa Spirling's slick production delights in passive-aggressive confrontation and boasts four detailed, naturalistic performances, particularly from Karl Davies as straight-laced shy Tory Sam and Ben Addis as professionally frustrated civil servant Ben.'


'It's remarkable how much Hartley has packed into a lightning-quick 90 minutes. His play is a test tube, delectably colliding the personal and the political, then chucking in glances at class privilege, a sprinkling of sitcom laughs and a hefty emotional clout, too. And money is always an issue on Polly Sullivan's open-plan set; the floor is a mosaic of pennies and the walls are lined with jars of change.'

' A modest, state-of-the-nation mini-masterpiece.'

To read the full review click here to visit The Stage online.

Deposit - 'A mini-masterpiece'


Fergus Morgan

,

19 May, 2017

Culture Whisper

'Crippling housing prices, accumulated student debt and loans are just the tip of the iceberg for millennials. Buying a home is seen as the ultimate unattainable vision for anyone born in the past 35 years. So for Matt Hartley's play Deposit, Generation Y is put firmly in the spotlight. As far as social observation pieces go, Hartley's play is the mini kitchen sink drama that 21st century society needs.'

'Hampstead Theatre's Downstairs space constructs the perfect intimate atmosphere for a play that takes place solely within the suffocating four walls of a one-bedroom flat. The staging heightens the claustrophobia and we are invited to peer voyeuristically into the characters' most private thoughts and feelings.'

'While the flat is no palace, it does boasts views of the Shard – well, that is if you look 'just a little to the right, there you can just about see the top of it'. For the foursome the leaking, mold-infested dwelling becomes home. Time passes, eloquently exaggerated through director Lisa Spirling's slick choreography. And as furniture moves around the stage, key moments of their year are played out. The foursome go from partying all night to increasingly getting under each other's skin.'

'The ever-growing irritability taps into financial insecurities and anxiety over careers. While arguments over milk and toothpaste may not seem like the be all and end all, they are the very things that make this play so down-to-earth. The cast likewise achieve this unflinching reality by showing just how easy it is for relationships to disintegrate – be it over milk or more seriously toxic jealousy.'

'Deposit doesn't necessarily offer the great resolution we hope for – but isn't that just like real life?'

To read the full review click here to visit Culture Whisper online. 

Deposit - 'Matt Hartley's drama Deposit is a provocative piece of theatre that will chime with millennials'


Sophie Joaman

,

23 May, 2017

London Theatre 1

'Deposit offers plenty of opportunity for humour as these 30-somethings revert to student-like squabbles and petty problems, sniping and griping and ignoring the bigger issues evidently blighting their relationships. The play also tackles the central themes head-on; this isn't just a play about personal trifles, but about the right to feel at home, to fight tooth and nail to live in the most expensive city in the UK. 'Why should we have to leave?' Rachel asks, rightly questioning who would teach her unruly inner-city classroom if all teachers upped and left like her, tired of scrimping by on their meagre salary. The right to settle in London – with its exciting streets, and 'history on every corner' – evokes an entitlement and nostalgia that jars somewhat with the actual existence and living conditions of the four, who can barely afford to enjoy a now seemingly hostile city.'

'For these 'friends', dressed in block colours like giant pieces of a board game, are merely pawns in London's renting system. It's an infuriating and hopeless predicament, which requires immediate action (or the death of a near relative, for inheritance appears to be the only way out of this eternal renting cycle). This play, despite all its humour, is politically on-point, revealing the housing crisis and astronomical hike in property prices via a tale rooted in reality. The theme is accentuated by the set, which has jars of pennies everywhere, and pennies embedded within the glass floor, both of which serve to highlight the futility of the dream to own property in London. Moreover, the direction and movement in the play are fabulous – it really gives a sense of how tiny this flat is, even within the intimate space downstairs at the Hampstead – as they topple and tumble over one another.'

'Deposit also highlights what is truly important in life – home. And surely home is something that we construct with the people we love, wherever that might be. At least, that's the feeling I came away with, as I headed home to my (rented) flat.'

To read the full review click here to visit London Theatre 1 online. 

Deposit review


Amy Stow

,

23 May, 2017
Artistic team
WRITER
DIRECTOR
Designer
LIGHTING
SOUND
Cast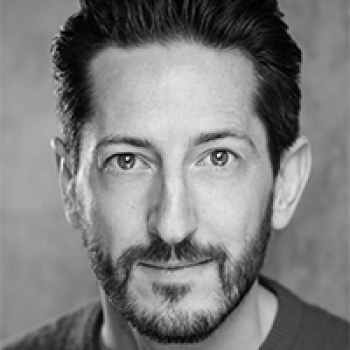 BEN
BEN ADDIS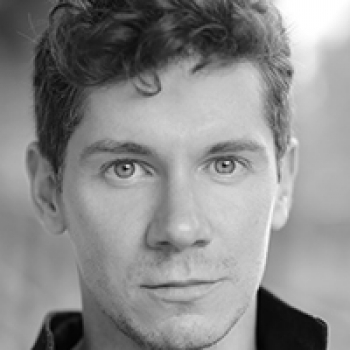 SAM
KARL DAVIES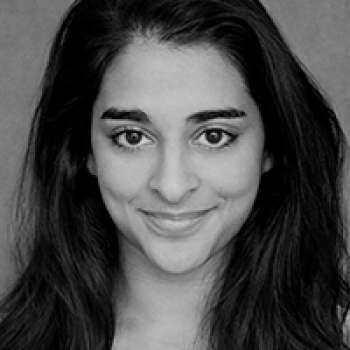 RACHEL
NATALIE DEW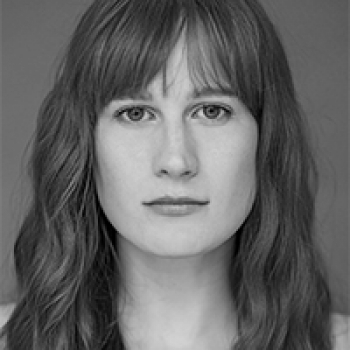 MELANIE
NICOLA KAVANAGH
Full Price: £20
Previews: £10
Under 30 and students: £10
Seniors: £15 (matinees only)
Access: £10


For this season only you can select your preferred seats when buying your tickets, unlike other Hampstead Downstairs plays where seating is unreserved.