A HAMPSTEAD THEATRE WORLD PREMIERE
LINCK & MÜLHAHN
By RUBY THOMAS
Directed by OWEN HORSLEY

There are things you do not know. Things that would alter your view of me entirely. Things that, were I a worthy man, should prevent me from making any claim on such a rare, intelligent woman as you.
Details
Prussia, 1720. Dashing musketeer and skilled seducer Anastasius Linck has no intention of falling in love. But when he meets passionate young Catharina Mülhahn, so strong is the attraction that the match becomes inevitable. As the couple strive to build a radical kind of marriage, Catharina's mother becomes obsessed with her mysterious son-in-law and sets out to uncover his secret - a secret that, if revealed, threatens to engulf them all…
Ruby Thomas' epic and playful modern love story takes eighteenth century court records as its starting point. It follows her two sell out successes for Hampstead Downstairs: 2022's The Animal Kingdom ('pure theatre' – The Guardian) and 2019's Either ('marks Ruby Thomas out as a daring and exciting new voice' – The Arts Desk).
Owen Horsley directs at Hampstead for the first time; his credits for the RSC include the recent double bill of Rebellion and Wars of the Roses as well as Maydays and Salomé.
Linck & Mülhahn has been kindly supported by the Godwin family.
We are grateful to the T.S. Eliot Foundation for commissioning Linck & Mülhahn.
Dates
Cast
Artistic team
WRITER
RUBY THOMAS
DIRECTOR
OWEN HORSLEY
News
Posted on 16 September 2022
'"Our autumn/winter season celebrates Hampstead's cosmopolitan roots with a range of international playwrights from Scotland to the USA, Northern Ireland to France and some great homegrown talent in between.'
Tickets
Previews, Mondays and matinees
Full Price: £10/£18/£27/£32.50
Under 30s/Students: £10/£15
Seniors*: (matinees only): £20/£25
Groups: For every 9 tickets get the 10th free
Access: £16

*Ages 60+

Tuesday – Saturday evenings
Full price: £10/£18/£25/£32/£39.50
Under 30s/Students: £10/£15
Groups: For every 9 tickets get the 10th free
Access: £17.50
All prices are subject to change. Book early for the best price.
KEEPING YOU SAFE AT HAMPSTEAD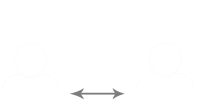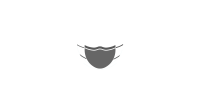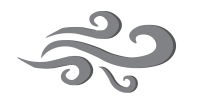 STATE OF THE ART VENTILATION