The Financial Times talks to Sheila Hancock about The Last of the Duchess
Posted on 17 October 2011.
Posted in: Main Stage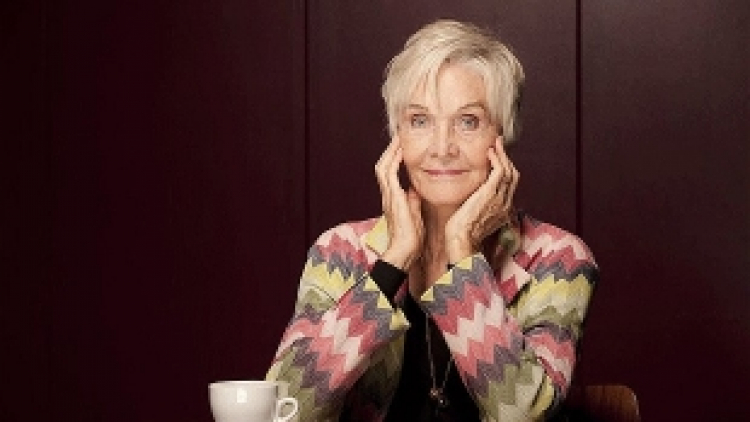 "The Financial Times()":http://www.ft.com/life-arts talks to Sheila Hancock about The Last of the Duchess
By Sarah Hemming
"I'm speaking with a slight French accent," says Sheila Hancock, suddenly checking herself with a laugh mid-sentence. "I must stop." The French inflection is not some strange affectation on the actor's part – she is currently playing a French character and, having just stepped out of rehearsal, is still partly in the woman's grip.
It's not surprising that she can't shake her off. Hancock is rehearsing to play the part of Maître Suzanne Blum, a formidable lawyer who was minder to Wallis Simpson, Duchess of Windsor, in her final years and exercised fierce control over her affairs. Blum is at the heart of Nicholas Wright's new play The Last of the Duchess and has featured in several books, including Caroline Blackwood's book of the same name. Hancock thinks Blum has been unfairly maligned.
"They make her out to be a total ogress. The more I read about it, the more I thought, 'This is outrageous.' She was just doing her job … I think she was protecting [Wallis Simpson]. I think she loved her profoundly. So I find [Blum] absolutely fascinating. I'm ending up doing a bit of a defence."
Wright's play, directed by Sir Richard Eyre, is drawn from Blackwood's book. It offers an intriguing glimpse into the strange world of the duchess's villa in the Bois de Boulogne, on the edge of Paris. There's an element of a dark fairytale about the set-up, with the duchess hidden away behind closed doors and the dragon guarding the entrance, spinning stories about her unseen charge.
"It's quite Gothic," Hancock agrees. "But I can't just play her [Blum] as a witch. I do want her to be scary, but I've got to find a way of making her scary that is liveable. I think it is ambiguous. I hope people will change sides all the time and go home not quite knowing what to think or who they should believe. Which is like life really, isn't it?"
We are sitting in the artistic director's office in London's Hampstead Theatre. Hancock, declaring that I am the boss in this situation, has given me the swivel chair, while she perches on a sofa. Dressed in comfortable black for rehearsing, her haircut short and sharp, her feet in ballet flats, she is warm, candid, sometimes roguish, often funny. "I am quite honest," she admits. "It gets me in a lot of trouble. I find it very difficult to beguile."
This combination of honesty, humour and self-deprecation defined her two bestselling recent books. The first, The Two of Us, a double biography of herself and her second husband, the actor John Thaw, interweaves early memories with extracts from Hancock's diary during the period around Thaw's death in 2002. These extracts have touched many readers deeply, a reaction that initially surprised Hancock.
"I actually was rather proud of the fact that I thought I was writing a social history," she says, smiling. "But of course the diary extracts were very raw because they were diaries. So people write to me that they are still grieving after 10 years and it's a relief that they can identify with the problems they're having."
Hancock understands that plight because she found herself unable to move on – something she wrote about openly in her next book, Just Me (2008). Many readers will identify with her initial struggle to leave the safety of a hotel bedroom and brave the dining room alone. But Hancock made it. "I'm all right on my own now," she says. "There's a difference between loneliness and solitude."
"Grief hits everybody differently," she adds. "What I tried to say in my second book was that it's up to you whether you survive or not. You actually can decide to survive. That's why I'm so blessed because I've got theatre to go to. It's so much easier if you have something to occupy your mind. That's the joy of acting. You are moving into another world that you didn't know about – and getting right inside it, getting your mind inside."
It is the digging around in a new world for each part that appeals to her: she loves research and spends hours in the London Library. Her big regret, she says, is that she didn't go to university (she went to drama school, the Royal Academy of Dramatic Art): "If I had my time again, I would have gone to university and I would have started writing when I was 20." She probably speaks for many people when she confesses that she much prefers research to writing, and rehearsals to performing.
She suffers badly from stage fright, which is surprising, considering that she has been in the profession for more than half a century.
"I think that's why I have stage fright – I've experienced how it can go so disastrously wrong! Normally I would be shit-scared even at the read-through, particularly with somebody like Richard [Eyre] who is a prestigious director. But I wasn't, which was amazing for me."
At 78, Hancock is one of Britain's best-known, most versatile actors: her long career has included work as diverse as The Cherry Orchard at the National Theatre, the film Carry on Cleo, the soap opera EastEnders and the musical Sister Act (in which she was Mother Superior).
"I'm a working actor," she says, simply. "I haven't had the sort of career where you could say, 'Well now I'll play Hedda Gabler.' I just wait till I see what's offered. I like to keep coming out of different holes. I've got a low boredom threshold."
As well as acting, she appears on comedy programmes, presents documentaries, is writing a novel and is chancellor of Portsmouth University. Her appetite for the new could be attributed to a low boredom threshold, but it could also have to do with the Quaker advice to "live adventurously" (a maxim she quotes in Just Me). Hancock's membership of the Society of Friends "is very important to me," she says. "As you see I'm very talkative and argumentative – it's a very good discipline for me to shut up and absorb something and not argue and not speak unless I absolutely have to. I also love the history of Quakers, it's a proud history. Quakers are in most of the war zones negotiating, bringing people together. And I like the absolute equality of it. I believe in the wisdom of ordinary people.
"I'm not a good Quaker," she adds, with a laugh. "I've got a very flash car but I am going to get rid of it this year, they've shamed me into it! But the idea of simplicity, honesty, equality – they are such good objectives to try and guide your life by. You fail, but you try."
To read more about The Last of the Duchess please click here
To book for The Last of the Duchess please click here
KEEPING YOU SAFE AT HAMPSTEAD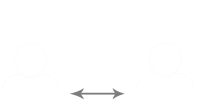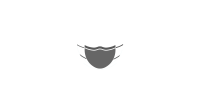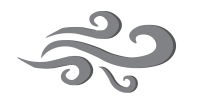 STATE OF THE ART VENTILATION