The Last of the Duchess receives 4 STAR reviews
Posted on 2 November 2011.
Posted in: Theatre Reviews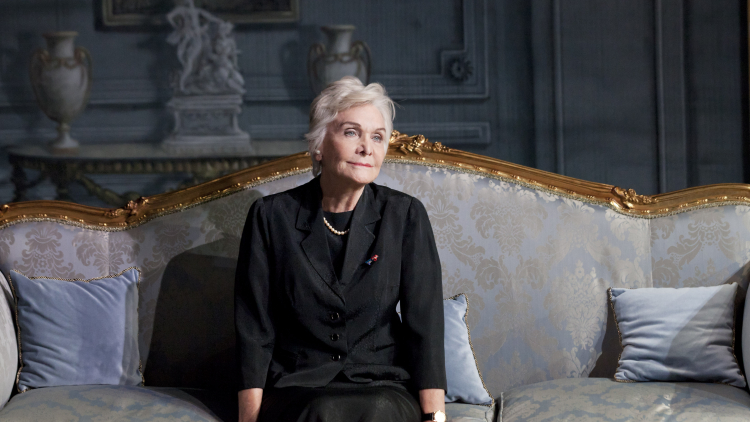 The Last of the Duchess receives 4 STAR reviews
4 STARS – The Times by Libby Purves
'Hancock is magnificent: conveying ferocity, possessiveness and at last the bones of her passionate identification with little Wally Warfield, born like her on the wrong side of the tracks. Admitting the sale of jewels, she tells the scornful, rich Blackwood: "People like us do not talk about our money in front of strangers . . . however much we have, we smell starvation around the corner."
Sir Richard Eyre directs, immaculately. To him is ascribed the description of critics fleeing up the aisle during the curtain call, as we must, "like rats up an alley".This rat really longed to stay, clap and cheer'
4 STARS – The Telegraph by Charles Spencer
'The battle royal between Sheila Hancock's steely snobbish lawyer, bristling with self-righteousness but with a dangerous chink of personal vanity in her armour, and Anna Chancellor as the glamorous but frazzled aristocrat who will stop at nothing to unearth what she needs as a writer, offers terrific entertainment
Throw in a hilarious turn from Angela Thorne as a splendidly grand yet gossipy Diana Mosley, delightful in everything except her politics, and John Heffernan as Bloch's deliciously camp young assistant, and you have a comic gem that also sounds deeper, darker notes of fear and the vanity of human wishes'
4 STARS – Evening Standard by Henry Hitchings
'Wright, adept at dramatising real lives, has created a piece that elicits first-rate acting'
'Tinged with nostalgia, the play is also witty and original, and Richard Eyre's elegant production is lit up by skilful performances'
'The central relationship between Blum and Lady Caroline is thoughtfully observed. There's detailed support from John Heffernan as Suzanne's assistant Michael Bloch – physically awkward, yet both a crafty strategist and fundamentally humane. And Angela Thorne is a delight, full of splendidly patrician vowels as Diana Mosley'
4 STARS – The Daily Express by Simon Edge
'Sheila Hancock is magnificent as the ruthless lawyer who turns into a pussy cat at the prospect of having her photograph taken by Lord Snowdon…Anna Chancellor is equally convincing as the upper-crust journalist, never too pushy but with a monstrous streak fuelled by an heroic addiction to vodka. The pair are brilliantly supported by John Heffernan as the fey, ingratiating young biographer, Michael Bloch, who rates himself as good at handling difficult women but has his work cut out here and by Angela Thorne, to the manor born as the icily regal but ever charming fascist toff Diana Mosley'
'A real gem'.
4 STARS – The Financial Times by Ian Shuttleworth
'Richard Eyre, who directs with his usual scrupulousness and quiet incisiveness, describes the play's subject as "snobbery with violence".
Chancellor relishes the drunkenness…she gets to the heart of a character who has profound experience of the social dimensions to her assignment. Hancock shows Blum's tendency to be overawed by titles but also her ramrod-straight professional principles regardless of power dynamics'
4 STARS – The Independent by Paul Taylor
'The central battle of wills is conducted with a terrific tragicomic force in Richard Eyre's splendidly cast and consummately witty and stylish production. Anna Chancellor is perfect in the role of Lady Caroline, radiating raffish toff's confidence, while guzzling vodka and wrestling with her private demons. As Blackwood's fellow Irish expat and Blum's prize protégé, Michael Bloch, the wonderfully amusing John Heffernan brings out the shrewd, sympathetic side of this slightly fey and fawning courtier.
A superb performance from Sheila Hancock keeps you guessing about Blum. She's a control freak and howling snob who melts at the thought of being photographed by Lord Snowdon. She's an intelligent, self-made lawyer and a fantasist who fiercely guards the interests of a client she has turned into an object of obsessive love, even at one point imitating her pose at the mantelpiece. A gem of a show, warmly recommended'
4 STARS – Time Out by Caroline McGinn
'Richard Eyre's gorgeous, gilt-edged production looks like West End transfer material, not least because of its top-notch cast. Chancellor is a fine, louche Lady Caroline, compulsively searching for a 'truth' that she may have invented and sinking herself into hack journalism and the vodka bottle she keeps in her vast handbag.
Hancock's enigmatic Maitre Blum replaces Wallace as her target. What exactly is her relationship to her client? Love, as she claims, or, as Caroline suspects, the 'most unbelievable cruelty'?
Love and cruelty unite in exactly the kind of prurient interest that Wright's play is smart enough to trade on and to expose. When Lady Caroline reminisces about being painted in a Paris garrett by her then-husband Lucian Freud; or when Angela Thorne appears as Lady Diana Mosley – a deaf old dear whose politics are as odious as she is lovely – it is gossip at its poshest:
bohemian, titled, with art at its elbow'
"CLICK HERE TO BOOK YOUR TICKETS NOW (Select this link to find out more about CLICK HERE TO BOOK YOUR TICKETS NOW)":/page/3154/Book+Online/286
KEEPING YOU SAFE AT HAMPSTEAD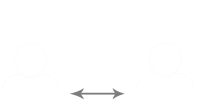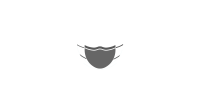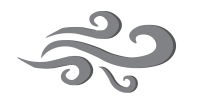 STATE OF THE ART VENTILATION