And No More Shall We Part opens this week
Posted on 9 January 2012.
Posted in: Announcements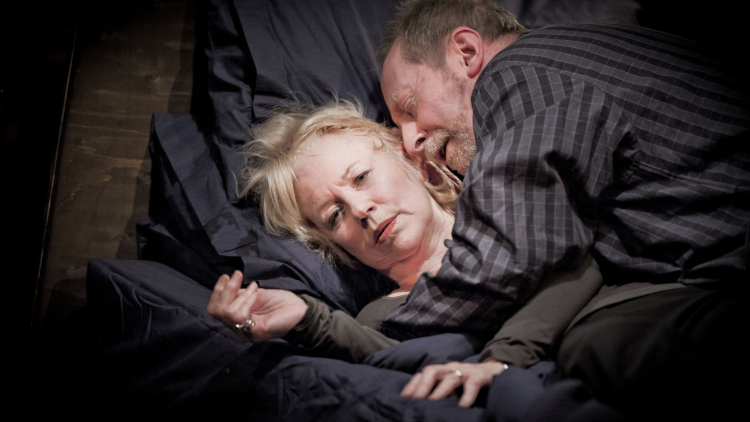 Hampstead Downstairs/ The Peter Wolff Trust Present
And No More Shall We Part By Tom Holloway Directed by James Macdonald
13 January – 18 February 2012
'I love you' you said. 'I still love you like in the beginning'
Overview
Prices & Times
Cast & Creative Team
Gallery
Reviews
Overview Tom Holloway's
AWGIE

Award Winning play is an uplifting testament to the indomitability of the human spirit and the power of love, looking unflinchingly at what it takes to choose to die and what it means for those we intend to leave behind. His credits include Fatherland (Gate Theatre), Beyond the Nec_k (Tasmania Performs), Love Me Tende_r (Griffin/Belvoir Theatre/Thin Ice) and Gambling (Soho Theatre).

James Macdonald's most recent play in the UK was A Delicate Balance at the Almeida Theatre. He was associate director at the Royal Court for 14 years, where he directed world premieres of work by Caryl Churchill, Sarah Kane, Martin Crimp and Mike Bartlett among others. Other credits include
The Hour We Knew Nothing of Each Other, Exiles and Dido, Queen of Carthage (National Theatre).

*Dearbhla Molloy *just returned from the Guthrie Theatre Minneapolis playing Beatrice in Much Ado. Recent stage credits range from Touch of the Poet on Broadway to Ditch (Old Vic Tunnels) and Cripple of Inishmaan with Druid in Galway, New York and USA tour. Her prolific tv appearances include Coronation Street, Wallander, Case Histories, Foyle's War and_ Midsomer Murders_.

Bill Paterson's most recent stage appearance was in _Earthquakes in London _at the National Theatre in 2010.
His film appearances include Comfort and Joy, The Killing Fields, A Private Function, The Witches, Truly Madly Deeply and Miss Potter. His award winning television work include Aufweidersehn Pet, The Singing Detective, Traffik, Smiley's People, The Crow Road, Sea of Souls, Criminal Justice, Law and Order UK _and _Doctor Who.
_
*_And No More Shall We Part is 80 minutes, with no interval.*

*Please note latecomers will not be admitted for this production.

What they say on Twitter…

'And No More Shall We Part is beautiful and touching with incredible performances. Everyone should be rushing to see it'

*_And No More Shall We Part i__s beautiful, honest, moving, funny, intimate and tender. Molloy and Paterson get everything right'_

'Bill Paterson is a very classy performer and a crafty piece of writing and staging at Hampstead Theatre'

_'Saw And No More Shall We Part last night. Really. Amazing. Show. Tears running all over the place'

'Saw And No More Shall We Part today. Beautiful and touching production. Writing and acting draws you in whether you want to or not'_

*Features

Portrait of the Artist: Bill Paterson in the Guardian
*
Prices & Times Tickets:
£12
Concessions £10
Times:
JANUARY
Thur 12 7.45pm – CANCELLED. Due to unforseen circumstances tonight's performance has been cancelled. Please call the Box Office, 020 7722 9301, to exchange your tickets for another night.
Fri 13 7.45pm
Sat 14 7.45pm
Mon 16 7.45pm
Tues 17 7.45pm
Wed 18 7.45pm
Thur 19 7.45pm
Fri 20 7.45pm
Sat 21 3.15pm and 7.45pm
Mon 23 7.45pm
Wed 25 7.45pm
Thur 26 7.45pm
Fri 27 7.45pm
Sat 28 3.15pm and 7.45pm
Mon 30 7.45pm
Tue 31 7.45pm
FEBRUARY
Wed 1 7.45pm
Thur 2 7.45pm
Fri 3 7.45pm
Sat 4 3.15pm and 7.45pm
Mon 6 7.45pm
Tue 7 7.45pm
Wed 8 7.45pm
Thur 9 7.45pm
Fri 10 7.45pm
Sat 11 3.15pm and 7.45pm
Mon 13 7.45pm
Tues 14 7.45pm
Wed 15 7.45pm
Thur 16 7.45pm
Fri 17 7.45pm
Sat 18 3.15pm and 7.45pm
And No More Shall We Part is 80 minutes long, with no interval.
Cast & Creative Team Writer: Tom Holloway Director: James Macdonald Designer: Hannah Clark Lighting: Guy Hoare Sound: Christopher Shutt * Cast:* Dearbhla Molloy Bill Paterson
Gallery
. Dearbhla Molloy
. Bill Paterson
. Bill Paterson
. Dearbhla Molloy and Bill Paterson
. Bill Paterson
. Dearbhla Molloy and Bill Paterson
Reviews *What they say on Twitter?*
'And No More Shall We Part is beautiful and touching with incredible performances. Everyone should be rushing to see it'*
*_And No More Shall We Part i__s beautiful, honest, moving, funny, intimate and tender. Molloy and Paterson get everything right'_
'Bill Paterson is a very classy performer and a crafty piece of writing and staging at Hampstead Theatre'
'Saw And No More Shall We Part last night. Really. Amazing. Show. Tears running all over the place'
KEEPING YOU SAFE AT HAMPSTEAD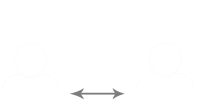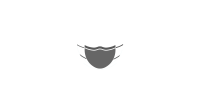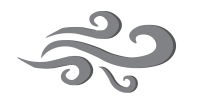 STATE OF THE ART VENTILATION