Nina Raine announces exciting staging plans for Longing
Posted on 19 December 2012.
Posted in: Announcements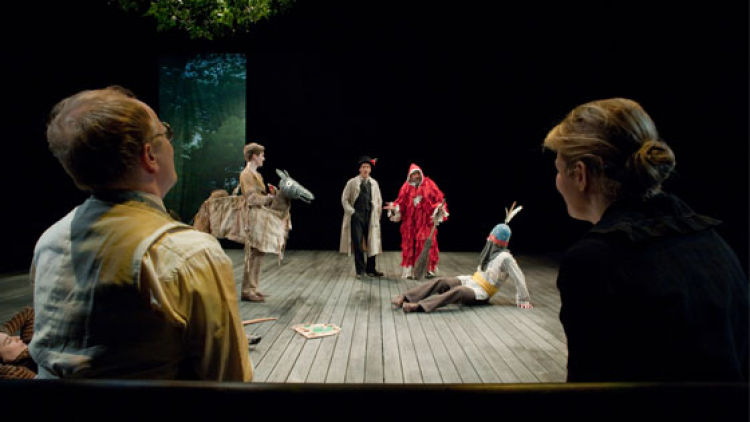 Photo: Farewell to the Theatre (2011) performed on a thrust stage
Nina Raine has announced her plans to transform Hampstead Theatre's stage into a thrust layout for the highly anticipated Longing.
Not one for shying away from extraordinary designs and layouts, Raine was also the Director of the sell-out hit Tiger Country in 2010 where the show was performed in a traverse layout to critical acclaim.
A thrust stage extends into the audience on three sides and is connected to the backstage area by its upstage end. This offers a new level of intimacy between the audience and actors.
Hampstead Theatre's modern auditorium has been designed to be as versatile as possible in both staging and seating configurations to allow the Director to work as creatively and imaginatively without boundaries.
Our seating capacity can range up to 325 in a variety of formats. Movable seating allows the auditorium to be changed from a traditional end-on configuration with a raised stage, to thrust, traverse or in the round layouts.
Most recently, Howard Brenton's 55 Days was staged in traverse and over the summer Hampstead Theatre transformed into a stadium, complete with its own running track around the audience for the sell-out hit Chariots of Fire. Roger Michell's Farewell To the Theatre was also performed on a thrust stage. Each production and their different layouts presented exciting opportunities to engage with audiences in unusual ways.
'The auditorium has rather brilliantly been reconceived as a stadium where the stage is a circular revolving track with the audience sitting all around' The Daily Express on Chariots of Fire
'Played on a wide traverse stage, Nina Raine's own production excellently conveys the hyperactivity of a hospital' The Guardian on Tiger Country
You can choose your own seat 24 hours a day through our secure online booking service.
KEEPING YOU SAFE AT HAMPSTEAD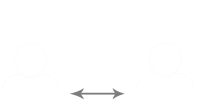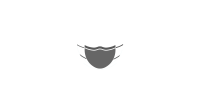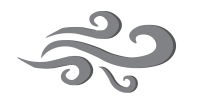 STATE OF THE ART VENTILATION