Di and Viv and Rose: ★★★★ from WhatsOnStage
Posted on 24 January 2013.
Posted in: Theatre Reviews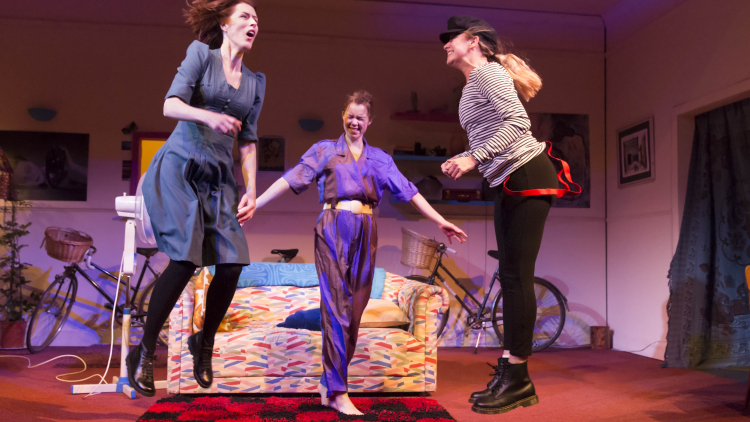 Di and Viv and Rose Review
By Michael Coveney, WhatsOnStage
Di and Viv and Rose – superbly played by Tamzin Outhwaite, Gina McKee and Anna Maxwell Martin – are three university friends in the 1980s who grow older, go mad to music, drift apart, share confessions about relationships, meet again in New York, lose track, have babies, illness and too much to drink.
The title of Amelia Bullmore's sharp and funny play is redolent of a similarly titled piece about four girls by Pam Gems at Hampstead many moons ago, Dusa, Fish, Stas and Vi. That involved more drugs and feminism; well, it was the 1970s. Anna Mackmin's post-feminist production, with a great soundtrack ranging from Prince to Velvet Underground's "Pale Blue Eyes," is equally poignant on career options, maternity and promiscuity ("Who's the father?" "I've narrowed it down to six") and then diverts into tales of rape, disease, marital misery and death.
But it never feels as though these developments are shoe-horned in. The play is brightly episodic and fluently staged on Paul Wills's simple box design of a student flat (complete with coffee cups and bicycles) that opens out to urban neutrality and a world elsewhere.
I imagine that any girl or woman who's flat-shared at some point in their lives will identify with the tribalism and friendship in the play, the kind of way in which you keep in touch in later life, the oddness with which lives pan out, the unexpectedness of achievement ("It's the best book on gloves I've ever read"), the disappointment of things going wrong through weakness or lack of thought.
And I reckon that most men would admit that almost everything that is said or happens in the play rings horribly and hilariously true.
To read the full review click here to visit WhatsOnStage.com
KEEPING YOU SAFE AT HAMPSTEAD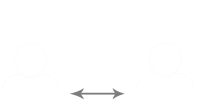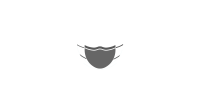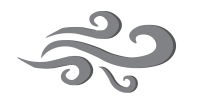 STATE OF THE ART VENTILATION