'Never an ensemble to do anything by halves': Propeller are BACK
Posted on 4 March 2013.
Posted in: HT Blogs
'Propeller is all about how we approach a show, how we treat our audience, how we bring life to the words and stories we put across, how the camaraderie of the company spreads to the people who are watching…' Edward Hall, Artistic Director of Propeller and Hampstead Theatre
Propeller return to Hampstead Theatre following the hugely successful Henry V and The Winter's Tale last summer. In 2011, Propeller's The Comedy of Errors and Richard III were also box office hits.
Propeller is a company which seeks to find a more engaging way of expressing Shakespeare and to more completely explore the relationship between text and performance. Mixing a rigorous approach to the text with a modern physical aesthetic, they have been influenced by mask work, animation and classic and modern film and music from all ages. Productions are directed by Edward Hall and designed by Michael Pavelka.
Over its 15-year life, Propeller has grown and developed its repertoire and touring destinations extensively. The company now tours throughout the UK and across the globe with productions on the road throughout the year. Additionally, the company creates Pocket Propeller performances, which are 60-minute versions of its full length Shakespeare productions.
Propeller has toured its world renowned theatre to Australia, China, Spain, Mexico, The Philippines, Sri Lanka, Bangladesh, Denmark, Malaysia, Cyprus, Ireland, New Zealand, Tokyo, Gdansk, Germany, Italy, Malta, Hong Kong and the U.S.A.
WHAT THE PRESS SAY
'Never an ensemble to do anything by halves' – The Guardian
'I've decided never to miss another Propeller show again' – The Times
'Shakespeare as it should be done, fast, sinuous and surprising' Independent
'This isn't just Shakespeare – this is Rock & Roll' – Daily Express
On Henry V and The Winter's Tale last year:
★★★★★ Daily Express
★★★★★ whatsonstage.com
★★★★ The Guardian
★★★★ The Times
★★★★ The Independent
★★★★ Daily Mail
★★★★ Sunday Times
KEEPING YOU SAFE AT HAMPSTEAD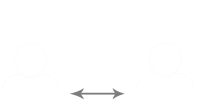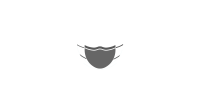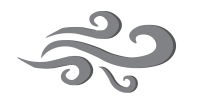 STATE OF THE ART VENTILATION