Ai Weiwei discusses Brenton's new play with The Sunday Times
Posted on 2 April 2013.
Posted in: HT Blogs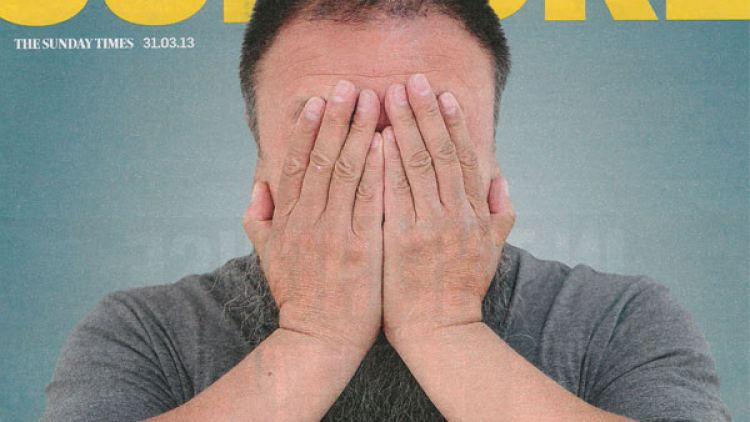 'We are here to let people know what a bad man you are'
The Sunday Times published 31 March
By Leo Lewis
Stuck to the glass door of Ai Weiwei's design-company headquarters is a top-down MRI scan of a skull and its contents. A polluted Beijing sunbeam shines in from outside, so the picture might be a large walnut. You could almost miss the black ­dapples of haemorrhaged blood.
"That? Oh, yes. My brain. I put that there because the glass of the door is so clear. People kept walking into it, and I wanted to stop everyone bumping their head," says Ai Weiwei, fiddling constantly with a mobile phone.
Normally, it would ring about now with a "friendly" call from the government sentinels. They would remind him, with the implied menace of the all-seeing, to be careful around the foreign journalist just spotted walking into his compound. Stick to art, don't get too political, they always say, expecting to be ignored.
Nearly two years after Ai's 81-day detention ignited protest around the world, however, and with his terrifying interrogation now the subject of a book and a play, the phone is silent. "They know what is about to happen in the theatre in London," he says of #aiww: The Arrest of Ai Weiwei, the forthcoming show that lays bare the writhing insecurity of modern China. "I just can't work out what they have in store for me here."
He rubs his head knowingly. Nothing, of course, is displayed in an artist's office by coincidence, particularly not this one. The MRI of his brain serves as an anguished reminder of 21st-century China at its worst: arbitrary, paranoid, contemptuous of its people and all too ready to convert that trinity into violence. German doctors took the scan of Ai's skull shortly after 20 police burst into his Sichuan hotel room in 2009 and dished out a beating so severe that the world-famous artist — who is the son of one of China's greatest revolutionary poets, and who designed Beijing's Bird's Nest Olympic stadium — was left with life-threatening clots in his head.
The reason for that eruption of savagery hangs on the adjacent wall: a list compiled by the artist of the names and ages of children who lost their lives when shoddily built schools collapsed during the 2008 Sichuan earthquake. The Communist authorities refused to release the names of the perished innocents. When Ai defiantly published his own roster, he discovered under a flurry of punches that a career of rebellious artistry had finally jumped into the realm of dissidence.
Ai was "disappeared" at Beijing airport in early 2011: cuffed, blindfolded and bundled into the custody of men who would not give their names or say who precisely they represented or why they were abducting him. His family were not told where he had been taken. The outside world was left with a fearsome reminder that, for all its miracle growth, its seat on the UN Security Council and its indignant denial of human-rights abuse, China remains a place where anyone can vanish and where the oubliettes are run by the state.
During our interview, he strolls out of the door with his brain on it and across the courtyard of the high-walled, grey-brick compound that contains his office, his studio and his home. It's here that, for months after his release from detention, he was held under illegal house arrest. He talks in his dining room, sitting bolt upright at the head of a vast wooden table. Always a stocky man, he lost weight while in detention, but it has now been entirely restored. Aged 55, he speaks softly and with few gestures. Throughout the interview, a variety of cats slink in and out of the room, weaving around the artist's legs, jumping onto the table, dodging between the teapot and the thick glass tumblers of tea.
"I realised very quickly that the interrogators didn't have a single issue with me," he says. "At first I thought it might be some nude pictures they had complained about before. I told them it was insane to drag me from an airport for some nude pictures and they agreed. They said, 'No, Weiwei, you are here for subversion, and we are here to let people know what a bad man you are.' That was when the real fear hit. I asked them whether they really believed that young Chinese — the 1980s and 1990s generation — would believe that. He just looked at me and said, 'Trust me. Most people believe us.'"
It is at this point of the ordeal that the main narrative of the play sets off. As one of the co-writers of the MI5-based television drama Spooks, the playwright Howard Brenton has an eye for the wrenching, claustrophobic drama of an interrogation room. The audience is forced to watch as the monstrous leverage of the Chinese machine is applied to screwing down a single troublesome component. The play's power to unsettle is ­amplified by the certainty that everything, apart from the celebrity of the interrogation subject, is unexceptional in modern China. The detention is extrajudicial. The cross-examination does not seem to be building towards a criminal prosecution, or even the extraction of infor­mation. The revelation that Ai will be punished — but, significantly, not convicted — for tax evasion seems as much of a surprise to his tormentors as it does to him.
The play and the book on which it is based, Barnaby Martin's Hanging Man, are of considerable historic signi­ficance. Today, Ai is almost incapable of recalling the events of his incarceration without witticisms and similes. He overlays everything with interpretation: how what happened to him fits into a big picture of China, the Communist party and the country's bleak future without a credible rule of law. "My detention was a disgraceful act by a government that can give no moral guidance, where nothing is done completely legally and where, worst of all, the authorities have no real intention to improve. Every argument in that room was pointless, because the other side had no rules," he says, recalling the hours of interrogation in a stiff-backed chair.
KEEPING YOU SAFE AT HAMPSTEAD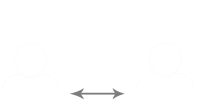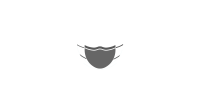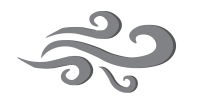 STATE OF THE ART VENTILATION