Responsible Other: Assistant Director's Rehearsal Diary - Week One
Posted on 3 June 2013.
Posted in: Hampstead Downstairs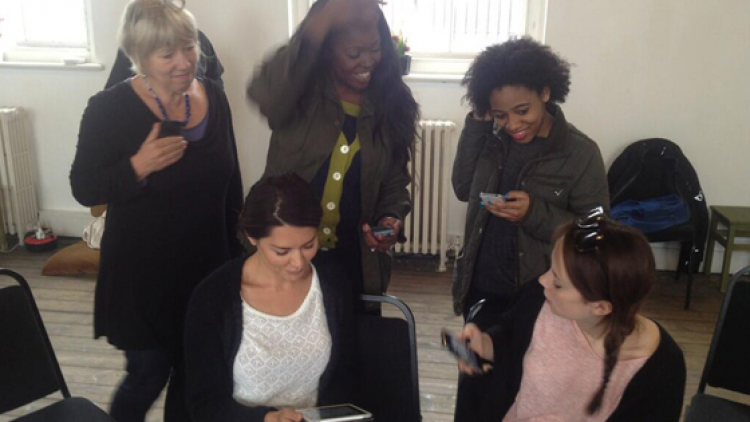 Responsible Other's Assistant Director, Simon Ryninks, gives an insight into the first week of rehearsals including social media lessons and filming a trailer. Responsible Other will be playing Downstairs 20 June – 20 July.
In March of this year I was having lunch with Clemmie Forfar (Producer, Made By Brick), when she received a phone-call from Will Mortimer (Literary Manager, Hampstead Theatre). I'm not sure what the exact details of the phone call were but I gathered the gist from her elated reaction: he had agreed to programme Responsible Other in the downstairs space.
Responsible Other is Melanie Spencer's (Director, Made By Brick) debut as a writer, as well as something of a break-out opportunity for the company. A bittersweet comedy about the difficulties of family life, this is a play has been in development for many, many years. Made By Brick have been waiting for the perfect opportunity to really unleash their unique brand of theatre, and now, finally, it's happening.
We Talked About Keeking…
So here we are, nearing the end of May. We're a week into rehearsals and already we've seen a whirlwind of activity. The first three days were spent sat around the table: cast and crew with scripts at the ready, discussing the themes of the play, principally parenthood and adolescence. The younger members of the team taught the oldies (that includes those of us in our twenties) a thing or two about the frankly terrifying world of Snapchat and Keeks. If you don't know what those are, consider yourself lucky.
We Welcomed Some Guests…
Improvisation is a big part of Melanie's process and has been crucial to the play's development, deepening connections between characters and actors alike. It's also thrown up some really beautiful moments (and lines) that have since found their way into the final script. To help Melanie develop the role of Bola, a Nigerian nurse, for instance, actors Lookman Sanusi and Moji Bamtefa provided a masterclass in Yoruban culture, improvising scenes with Bola (Yetunde Oduwole).
On Thursday, the Responsible Other cast expanded to include the brilliant Helen Grady, who Melanie invited to tackle the role of Rebecca, a character absent on stage. Mother of Daisy (Alice Sykes), wife of Peter (Andrew Frame) and sister of Diane (Tricia Kelly), Rebecca's death has left a profound imprint. Helen's task was to join the family and explore its dynamic. This workshop proved to be a heartbreaking exploration of grief.
We Learnt About Lupus…
Perhaps most importantly, this first week saw us get to grips with lupus, the illness that Daisy suffers from. An autoimmune disease, the symptoms of lupus are complex, ranging from external rashes to organ failure. There is no cure. The entire Responsible Other team was therefore grateful to spend some time with Jenny Brockman, a teenager with lupus.
Professor Beverly Hunt, a Haematology Consultant working in the Louise Coote Lupus Unit at St. Thomas's Hospital, was our second guest speaker. She gave an informal lecture on the diagnosing and treatment of lupus. We were amazed by the work that the hospital's Lupus Unit do to improve the lives of sufferers. Both women gave the team a fascinating insight into the disease and helped us piece together a timeline of the play's events.
We Filmed A Trailer…
This week also saw me briefly take the reins as director of _Responsible Other_'s trailer. This has been filmed over two days at locations including my old secondary school. Whilst the shoot went brilliantly, I was a little unsettled by a conversation I had with a former teacher: ten years on, and I was genuinely fighting the urge to call him 'sir'.
Our exterior shoot at St Thomas' Hospital was very nearly a total washout. We sat miserably inside the hospital's coffee shop from 7am staring out at the countless puddles umbrellas. However, as Big Ben struck nine, the clouds parted just long enough to get the material I needed. Fortunately the last sequence, required Daisy (Alice Sykes) and Alice (Candassie Liburd) to joke around, whilst eating Haribos and biscuits on a sofa. It's a hard life for some!
The trailer will be on the Hampstead's website soon, so look out for it….
KEEPING YOU SAFE AT HAMPSTEAD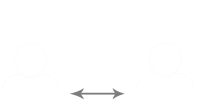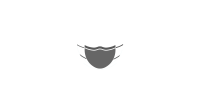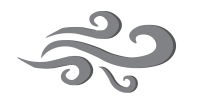 STATE OF THE ART VENTILATION