Propeller: ★★★★ from The Telegraph
Posted on 8 July 2013.
Posted in: Theatre Reviews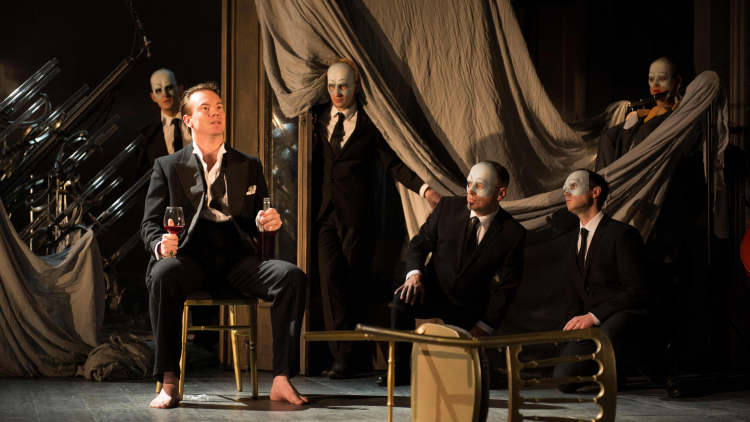 Propeller's The Taming of the Shrew and Twelfth Night: Review
By Jane Shilling, The Telegraph
The workings of the old game of love, as depicted in Shakespeare's troubling comedies, are endlessly fascinating; and the pairing of Twelfth Night and The Taming of the Shrew by Edward Hall's all-male Propellor company offers plenty of scope for intriguing chime and echo in the plays' treatment of sexual power, the fluid dynamics of domestic life, and the notion that love itself is the grandest illusion of all.
Hall's revival of his 2006 touring production at the Hampstead Theatre, where he is artistic director, sets Twelfth Night in a dream-like realm – a country house whose shifting, mirrored closets, masked servants in monochrome suits and geometric topiary conjure the enigmatic dislocations of Alain Resnais' film, Last Year In Marienbad.
The same elements of Michael Pavelka's design are put to very different use in the Shrew, where the mirrored closets, rather than reflecting the perplexing sexual doublings of Twelfth Night, heighten the farce during the wooing of Baptista's two troublesome daughters by their preposterous assortment of suitors.
Cruelty is a powerful theme in both dramas: both the involuntary cruelty that comes from being unable to love the person who loves you, and the elaborate sado-comedy of the pranks practised on Malvolio and the Shrew's Christopher Sly. Then, of course, there is Petruchio's wife-training project.
Vince Leigh's charismatic Sly/Petruchio is a good-looking charmer with a pert behind – of which we get to see a great deal. One begins by thinking that Dan Wheeler's angry punkish Katherine might have struck rather lucky. But it becomes chillingly clear that Petruchio's purpose is not the moderation of his wife's fury to something a bit more domesticated. The process itself is the purpose: he means to break her, and he relishes the prospect.
As dramatic spectacle, these two productions are enticing. The designs are beautiful and intelligent, the tempo and physicality of the comedy is exhilarating; the actors double, virtuosically, as musicians. The Shakespearean device of men playing women works interestingly in Shrew, where it permits the abject crushing of Katherine in a way that might be distractingly brutal with a female in the role. The audience around me felt breathlessly engaged with both dramas.
To read the full review click here to visit The Telegraph online
KEEPING YOU SAFE AT HAMPSTEAD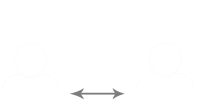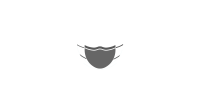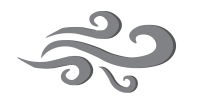 STATE OF THE ART VENTILATION