Hampstead Downstairs Autumn Season 2013 announced
Posted on 2 August 2013.
Posted in: Announcements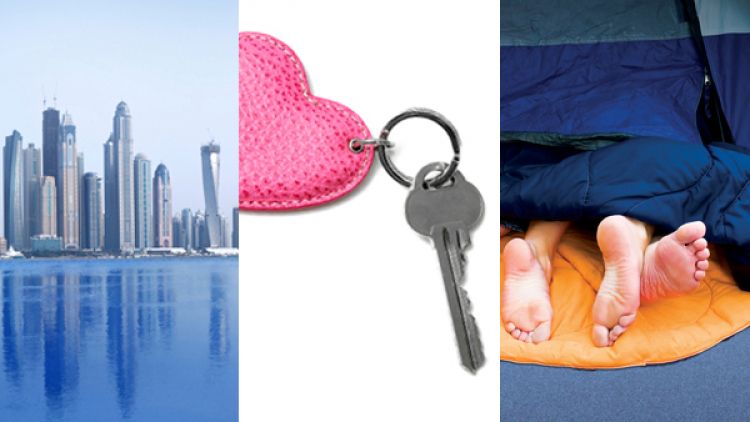 – 3 new plays by 3 new Downstairs writers
– Michael Attenborough returns to Hampstead and directs Downstairs for the first time
– Tracy-Ann Oberman returns to Hampstead and makes her acting Downstairs debut
– Anna Ledwich and Lisa Spirling return to direct following their Downstairs hits last year
Hampstead Downstairs / The Peter Wolff Trust are delighted to announce three new plays by three exciting voices in theatre today, Alexandra Wood, Deborah Bruce and Ali Taylor.
Hampstead Downstairs is an intimate 80-seat studio that continues to thrive. In 2012, Downstairs welcomed over 25,000 people through the doors. This unique space offers a platform for writers to present fresh and entertaining work away from commercial pressure or formal press evaluation. The audience's response – primarily expressed online – guides us as to whether a play has a future life.
New plays are at the heart of the programme. While our mission is to seek out and identify the newest talent, we also continue to nurture mid-career and established writers and directors.
This Downstairs season sees the welcome return of directors Anna Ledwich, former Hampstead Artistic Director Michael Attenborough and Lisa Spirling.
The Empty Quarter
By Alexandra Wood
Directed by Anna Ledwich
26 September – 26 October 2013
'There's a lot wrong with this place. But nowhere's perfect.'
Dubai seems to offer British twenty-somethings Greg and Holly everything they could want: tax-free income, a brand new apartment and an exotic landscape waiting to be explored. But surviving on the edge of a desert in a society they don't understand proves more difficult than they could have imagined. In need of help they turn to fellow expats Gemma and Patrick but soon start to question why it is they came, and whether they'll ever get home…
Alexandra Wood's new play studies the challenges of living in a foreign land, and where or to whom we belong. Winner of the George Devine Award 2007 for most promising playwright, Wood is currently Paines Plough's Big Room Playwright-in-Resident. Her previous theatre credits include an adaptation of Jung Chang's Wild Swans (Young Vic), The Eleventh Capital (Royal Court) Unbroken (Gate Theatre) and contributed to Decade (Headlong).
Award-winning director Anna Ledwich returns to Hampstead Downstairs following the sell-out hit Donny's Brain last year. Other theatre credits include Blue Remembered Hills (Chichester Festival Theatre), Dream Story (Gate Theatre) and Lulu (Gate Theatre/Headlong).
Full casting to be confirmed.
Godchild
By Deborah Bruce
Directed by Michael Attenborough
31 October – 30 November 2013
'I'm so OLD. I feel like I'm 19, but I can't be because she is. That's what 19 looks like, there she is.'
Lou is getting on with her life, carefree and without ties. But this abruptly comes to a halt when her 19 year old god-daughter Minnie moves in to take up a place at university. Minnie's arrival shines a harsh light into the corners of Lou's life – revealing it to be not as it seems. Her relationships are complicated, her neighbours are closing in on her, and the clock is ticking. What does it mean to be a grown up?
Exciting new talent, director turned writer Deborah Bruce's dark comedy explores the inescapable realities between feeling 19 and being 19. Deborah's play The Distance has recently been nominated for The Susan Smith Blackburn Prize.
Hampstead Downstairs is delighted to welcome Hampstead Theatre's former Artistic Director Michael Attenborough for the first time. His most recent credits as Artistic Director of the Almeida Theatre include King Lear, Reasons to be Pretty and Measure for Measure.
Tracy-Ann Oberman makes her Hampstead Downstairs debut following the sell-out run of Old Money on the Main Stage earlier this year. Her most recent theatre credits include Boeing! Boeing! (Comedy Theatre/West End) and Earthquakes in London (Headlong/National Theatre). Television include Doctor Who, EastEnders and Monroe.
Full casting to be confirmed.
Fault Lines
By Ali Taylor
Directed by Lisa Spirling
5 December – 4 January 2013
'Christmas is actually a very good time to have a disaster. It's the season of goodwill…'
7.32am. Christmas Eve.
Disasters Relief's staff parties are legendary – but their aftermath cataclysmic. Nick and Abi wake amidst the carnage to breaking news: a massive earthquake has struck Pakistan.
Gathering their clothes – and dignity – the race with rivals Oxfam begins. Who can be the first to dispatch branded aid in full view of the world media? And how far are they willing to go? With the appalling spectre of last night's antics hanging over everything, the day rapidly spirals into a dizzying web of secrets and lies.
Ali Taylor's razor sharp new comedy exposes the dilemmas of working in a modern charity and asks whether doing good is the same as being good. He makes his Hampstead debut after winning the Meyer Whitworth Award in 2008 for his first play Cotton Wool (Theatre503). Previous credits include Overspill (Soho Theatre) and Sticks and Stones (Polka Theatre).
Lisa Spirling returns to Hampstead Downstairs following I Know How I Feel About Eve last year. She reunites with Ali after their critically acclaimed Cotton Wool. Previous credits include Michael Frayn's Here (Rose Theatre, Kingston) and Hundreds & Thousands (Soho Theatre).
Full casting to be confirmed.
KEEPING YOU SAFE AT HAMPSTEAD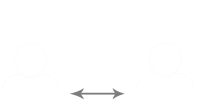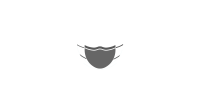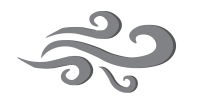 STATE OF THE ART VENTILATION