Hysteria: ★★★★ from the Evening Standard
Posted on 13 September 2013.
Posted in: Theatre Reviews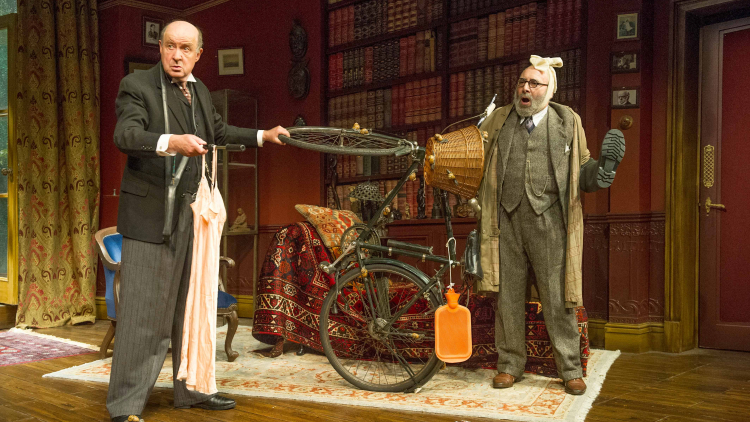 Hysteria: Review
By Henry Hitchings, Evening Standard
Antony Sher is on top form as Sigmund Freud in Terry Johnson's complex play, a big success when it premiered 20 years ago.
It's 1938 and Freud, in his eighties, is dying of cancer. Sher combines gravitas with hesitancy, conveying the character's mix of missionary zeal and meticulous detachment.
Johnson's inspiration was a real-life meeting between Freud and Salvador Dali, who dropped in for tea at the psychoanalyst's house in Hampstead, hoping to consult him.
Here the artist's visit coincides with another — by Jessica, a young woman obsessed with Freud's work. At first her arrival seems merely embarrassing and she is obliged to hide in a closet. But gradually we learn of more awkward reasons for trying to keep her there.
Lydia Wilson brings energy to Jessica, who seems to be the voice of Freud's conscience. Adrian Schiller's amusing Dali strikes curious poses, carrying himself like a matador yet also managing to resemble a high-end pimp, and David Horovitch hits the right note as Freud's tough-minded neighbour.
For Johnson, who also directs, the story of Freud meeting Dali is a fine opportunity to blend seriousness and comedy. The staging is inventive, with an excellent set by Lez Brotherston, yet it's the play itself that impresses most.
As Dali's fantasies collide with Freud's more measured and fearful manner, absurdity proliferates. At times we veer towards farce. There are plenty of good jokes — not all of the kind to raise a hearty laugh, though some certainly do get such a reaction. But this is also a dark, symbolic portrait of concealment, exposure and recovery.
Some will find Johnson's juggling of subject matter bemusing. One moment we're in the realm of lost trousers, slamming doors and discarded underwear; the next we're steeped in the language of psychoanalysis, probing traumas.
But Johnson makes a telling connection between laughter and pain and the result is a nimble, troubling piece that leaves the audience with a lot to think about.
Click here to visit the Evening Standard online
KEEPING YOU SAFE AT HAMPSTEAD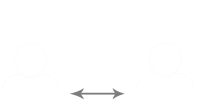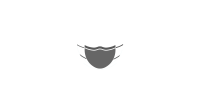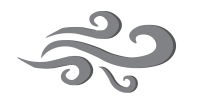 STATE OF THE ART VENTILATION