Spring Season 2014 announced
Posted on 15 November 2013.
Posted in: Announcements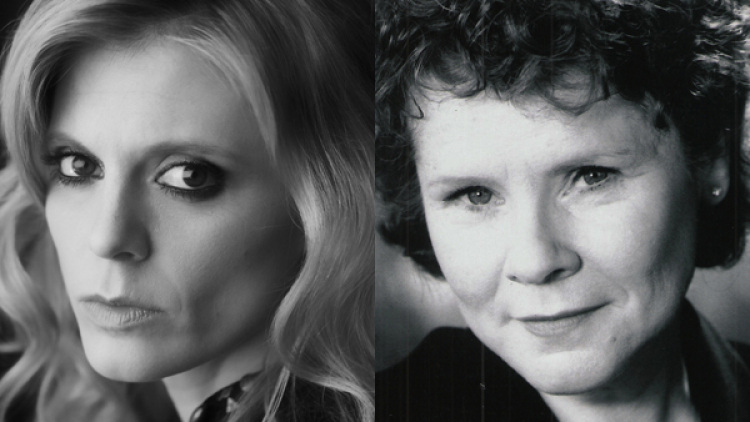 Hampstead Theatre announces its New Year programme of two UK Premieres:
Rapture, Blister, Burn by Gina Gionfriddo, starring Emilia Fox
Good People by David Lindsay-Abaire, starring Imelda Staunton
Hampstead Artistic Director Edward Hall said 'It is a real thrill to be able to introduce these two outstanding plays to British theatre-goers for the first time. And to be able to introduce them in some considerable style: Rapture, Blister, Burn, Gina Gionfriddo's virtuosic gender comedy, has enticed Emilia Fox back to the stage, whilst David Lindsay- Abaire's funny and tender Good People will see the return of Imelda Staunton to Hampstead Theatre after 20 years. With Peter DuBois and Jonathan Kent – two real master directors – at the helm, we're truly excited about the forthcoming spring season'.
RAPTURE, BLISTER, BURN
By Gina Gionfriddo
Directed by Peter DuBois
Designer Jonathan Fensom
Lighting James Farncombe
Sound John Leonard
Casting Suzanne Crowley and Gilly Poole
Cast includes Emilia Fox
16 January – 22 February 2014
Can any woman have it all? Emilia Fox stars in Gina Gionfriddo's witty dissection of gender politics.
After university Catherine and Gwen chose opposite paths: Catherine built a career as a rock-star academic, while Gwen built a home with a husband and children. Decades later each woman covets the other's life, and a dangerous game begins as each tries to claim the other's territory.
Gina Gionfriddo's previous plays include the critically acclaimed Becky Shaw (Almeida Theatre) and After Ashley (Vineyard Theatre). The Susan Smith Blackburn Prize winner has also written extensively for television including the popular dramas Law & Order and House of Cards starring Kevin Spacey. Rapture, Blister, Burn was a 2013 Pulitzer Prize finalist.
Peter DuBois reunites with Gina following Becky Shaw. His other directing credits include All New People (West End). Peter is in his fourth season as the Artistic Director of the Huntington Theatre Company in Boston. His productions have been on the annual top ten lists of The New York Times, Time Out, Variety and The Evening Standard.
Emilia Fox last appeared on stage in Coriolanus and Richard II (Almeida Theatre), Good (Donmar Warehouse), Katherine Howard (Chichester Festival) and The Cherry Orchard (RSC). Film includes Suspension Of Disbelief, A Thousand Kisses Deep, Ways To Live Forever and Dorian Gray. TV appearances include Silent Witness, Falcon, Upstairs Downstairs, Merlin,The Queen and Ballet Shoes.
GOOD PEOPLE
By David Lindsay-Abaire
Directed by Jonathan Kent
Designer Hildegarde Bechtler
Lighting Mark Henderson
Sound Paul Groothuis
Casting Anne McNulty
Cast includes Imelda Staunton
27 February – 5 April 2014
If you are born in South Boston you've started on the wrong side of the tracks, so just making ends meet will need all the energy you can muster. Imelda Staunton plays sharp-tongued single-mother Margie, who will do anything it takes to pay the bills after losing yet another job. Hearing that an old boyfriend who has made good is in town, she decides to corner him – old loyalties should be good for something.
Pulitzer Prize winner David Lindsay-Abaire's drama reveals layer after layer of secrets – can you ever really leave the place you are born?
Having originally premiered on Broadway, Good People won the New York Drama Critics Circle Award for Best Play of the Year. David won the Pulitzer Prize for his critically acclaimed Rabbit Hole, which also earned several Tony Award nominations, and became a film starring Nicole Kidman.
Jonathan Kent makes his Hampstead Theatre debut. His numerous directing credits include Sweeney Todd and Private Lives (Chichester Festival Theatre and West End). Between 1990 and 2002 Jonathan was joint Artistic Director of the Almeida Theatre, which he founded as a full-time producing theatre.
Multi award winner Imelda Staunton was most recently on stage in Circle Mirror Transformation (Royal Court), Sweeney Todd (Chichester Festival) for which she won the Olivier Award for Best Actress in a Musical, A Delicate Balance (Almeida Theatre) and Entertaining Mr Sloane (Trafalgar Studios). Film includes Pride, Maleficent, The Awakening, Another Year, Harry Potter And The Deathly Hallows and of course Vera Drake. TV includes The Girl for which she was nominated for Emmy and Bafta Awards, Psychoville and Cranford Chronicles.
KEEPING YOU SAFE AT HAMPSTEAD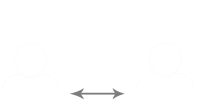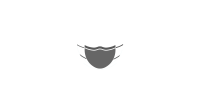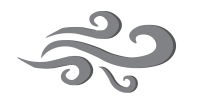 STATE OF THE ART VENTILATION