London Calling interview John Dagleish
Posted on 28 March 2014.
Posted in: Main Stage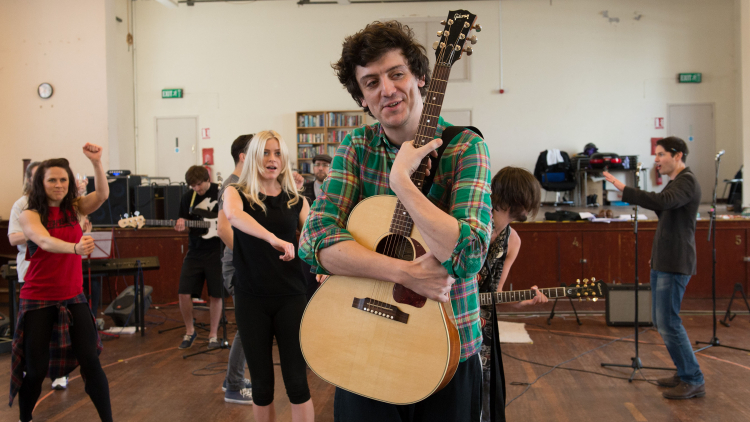 John Dagleish, best known for roles in Lark Rise to Candleford, Starlings and Beaver Falls, is taking on the iconic figure of Ray Davies in a new musical at Hampstead Theatre, Sunny Afternoon. London Calling's Charlie Kenber caught up with him during rehearsals to hear how it's all going…
How are rehearsals going?
It's going great! It's going very quickly because we're having so much fun!
What drew you to the role?
Well for me I've never done anything like this before. I generally try to choose something that's completely different from anything I've done before. This came in and it was the opportunity to sing Kinks songs and be one of the most iconic rock stars ever – it seemed like a stupid thing to turn down!
What can you tell us about the show? Clearly there will be lots of music…!
It's kind of a fictionalised version of the truth of the origins of The Kinks. So you're seeing them from their working class origins in Muswell Hill to becoming these huge global pop sensations.
It's our version of the 60s and of their story. Within that are big truthful sections…but obviously you can't let it get in the way of a good story!
How do the songs fit into the show?
We set up this conceit at the beginning where Ray thinks in songs. So a lot of the emotional crux of each scene comes in song, or maybe a scene will start in song and then go into the dialogue. Then there are moments when we're in the studio recording songs, or there are sections where we're actually doing gigs. So it's going to feel more like a live concert in parts of the show! There are certain songs where we're gonna take the roof of the house – I'm sure there'll be complaints from the local residents by the time we're done!
How does your process have to differ when you're playing someone who's both real and still alive?
Well real, alive and a lot of the time in the room as well! Ray is brilliant and has been involved since the very beginning. It's very strange having him in the room!
I think what we've tried to do is stay away from imitation, and go more for the story that we're telling, rather than trying to go 'this is exactly what these people were like'.
It's quite different to the work the Hampstead usually programme. Do you think it will appeal to a different audience as well?
Absolutely. What's great about Hampstead is it has already got its loyal viewers that come and watch everything. But I think with this show hopefully we'll have a lot of people that never go to the theatre but are massive Kinks fans.
There are certain songs in it – the lesser-known ones – that people will assume have been written for the show because they just seem to fit so brilliantly, and without any kind of crowbar-ing of the storyline.
It's definitely not one of these jukebox musicals. Because Ray's writing is so graphical and descriptive about all the things that were happening around him, it's like a document of his life. So what Joe Penhall [the writer] has been able to do is go through the back catalogue, find these songs and they just seem to fit like they've been written for it.
Personally you've done lots of TV and film work – it's obviously a very different process…
It's very different. I've been out of drama school for about eight years now and I've only been on stage once in that time. That was only five performances at the Royal Court for a Mark Ravenhill short play, so this is going to be completely different for me. A six week run is something that I've never embarked on before, and the experience has been amazing so far.
I just can't get around how much fun it is! The main difference between working for camera and stage is the rehearsal room. I realise that I really miss working with actors, because you don't get a lot of time for rehearsals on set.
It's definitely something that I'd like to do more of. I did musicals when I was very young ­– am-dram stuff at local villages around Essex. But I never considered a West End musical career of the back of that, so if this goes well it'd be nice to have that string to my bow as well!
Do you have anything else lined up at the moment?
Not yet. We've got another two weeks of rehearsal, a week of tech and then six weeks performing! I've also done quite a few bits and bobs at the beginning of the year that haven't been shown yet, so that should sort of tide me over while I'm in the theatre.
Click here to visit London Calling
KEEPING YOU SAFE AT HAMPSTEAD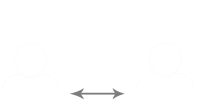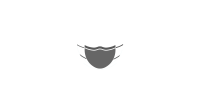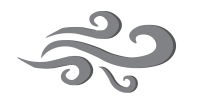 STATE OF THE ART VENTILATION