An interview with Joe Penhall
Posted on 7 April 2014.
Posted in: Main Stage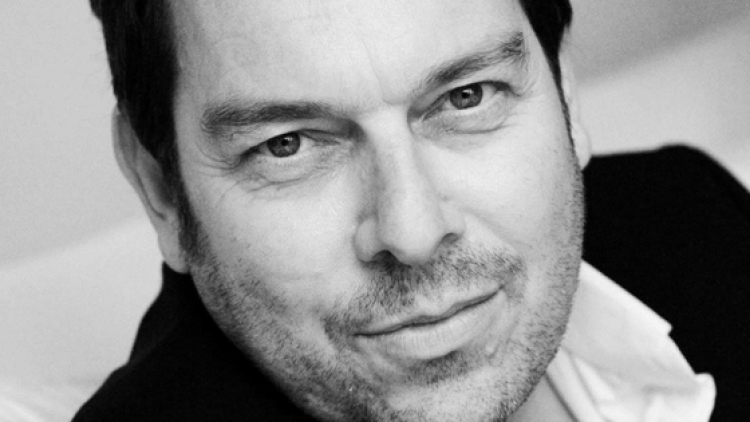 We speak to Joe Penhall, writer of the Sunny Afternoon book, about working with Ray Davies and how he went about writing the fascinating story of The Kinks.
How did you come to writing The Kinks' story?
I'd been wanting to write something about the Kinks since the nineties. I knew the story and it had all the elements that fascinated me. I also knew that Ray Davies is probably the one songwriter who's songs would properly work in a theatrical setting. They have the depth and the emotional and psychological complexity. They also have a clear shape and the narrative drive. They fill a stage and stand up to the scrutiny in a way that few pop songs do. So when I met Ray I'd already thought about it a lot and unusually for me, had a very confident, clear vision of how to do it and how not to do it. I made it a condition that I could workshop the script as I went. So we put together a cast of actors and musicians whom we could rely on to be collaborative and inventive. We've stuck together through thick and thin and a lot of the actors on stage in this production are the ones who started it off, two years ago.
Why did you want to write it?
I've always loved the Kinks and felt that as writers, Ray Davies and I shared certain preoccupations. When you come across a writer who expresses something you can't express yourself, but want to, it's good for the soul. I knew if I got it right it would be tremendously moving and compelling and funny. And of course the music is irresistible.
What makes The Kinks' story so compelling?
They were the band who never sold out, largely because they didn't know how to. They were the first ever punks but they were too chaotic, too unruly and organic for their own good. They were offered the opportunity to commercialise their look and their sound but they turned it down. Or simply didn't grasp the importance of it. I prefer to think it was the former. Ray jokes that it's the latter. But either way, it's a timely reminder that the music business wasn't always as vacuous as it is now — and doesn't have to be. Ray's been writing about this since the sixties in his songs. He was the first writer to realise that his generation of young working class musicians had taken up music to escape working in a factory, only to find that the grind of the modern day corporate rock business is just as exploitative and reductive. It's also a fable about the price of authenticity. The music business is a tough racket and the Kinks have had the most torrid relationship with it. There are all sorts of fascinating reasons for that. Why aren't the band as big or as rich as The Stones or The Who, given that they had the same initial success? I wanted to find the answer.
What were the challenges writing this story?
The writing in the book has to live up to the writing in the songs, which takes some doing. No pressure there.The story is so picaresque and diverse in it's various tones, it was hard to give it unity. It's a big rollicking story, a comedy of errors in a way. But I also wanted it to be a salutary anatomy of the music business and the processes involved, given the contemporary obsession with instant stardom. There were also elements of melodrama, Ray and Dave Davies' lives taking some quite tragic turns, dealing with their fair share of mental illness, pain and loss. And finally there's a deeply moving, redemptive quality to the fable of two brothers born into dire poverty, in a family with eight children, living in a two bedroom rented house, becoming two of the most iconic rock stars of their generation. That particular element of the story I find incredibly moving for some reason.
How much is fact and fiction?
None of it is fiction. But a lot of it is Ray's recollection, so it's his point of view, which may differ from others' recollections. He doesn't like talking about Rasa, his wife at the time, so I used some poetic license to fill in the blanks. Some things Ray is able to articulate and some things he just can't. He told me Dave is able to articulate certain things better. He showed me a film of a BBC TV interview they did in the sixties. The interviewer asks Ray how he writes songs and he can't tell him. He blanches and looks morbidly uncomfortable. Then Dave has a go. He's very unassuming and unaffected. He simply says that "it's like dreaming." Ray thinks that nobody could put it better. He has tremendous admiration for Dave. But that's another thing he finds hard to articulate sometimes.
What's your favourite part of the play and why?
There are so many. I love the scene in the LA hotel room, when he's missing his wife and just wants to go home. He's a 22 year old rock star, he's in Hollywood, about to play the Hollywood Bowl and he just wants to go home to Muswell Hill and see his wife. The songs are just incredible. I love the scene when the bass player wants to quit and then the managers quit. Again the songs are just astonishing. The best songs in the musical and, frankly, some of the best songs in rock. I want to empirically prove to people that these songs are genius and that they're good for the human soul.
KEEPING YOU SAFE AT HAMPSTEAD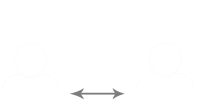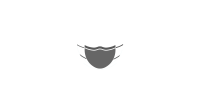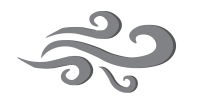 STATE OF THE ART VENTILATION