A brand new Foyer and Bar for Autumn 2014
Posted on 18 September 2014.
Posted in: Announcements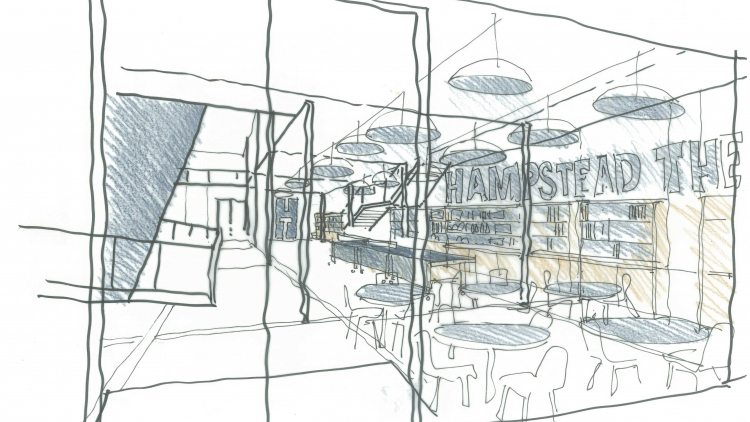 In a matter of days our totally transformed Foyer and Bar will be opening to the public to coincide with Seminar, our first show of the Autumn Season. We have spent the last two months redeveloping the space to create a more welcoming and spacious area for our customers.
Hampstead Theatre is proud to introduce an exciting new range of premium wine and cocktails, mixed by our specially trained mixologists. We have worked closely with our wine partners, Berry Brothers & Rudd, to offer an extensive wine list to please every taste.
We will also be expanding our food menu in the coming weeks. More details to be annouced soon.
WINE LIST
White
Mount Franklin Sauvignon Blanc, Marlborough, New Zealand
£25.00/£6.50/£5.50
Unmistakably New Zealand Sauv with its well defined notes of greengage, green apple and lime, the palate is clean and fresh but, far from being pinched, retains a broad mouth-feel and generous nature.
Selva d'Oro Vernaccia/Chardonnay, Az. Agr. Casale Falchini, Tuscany, Italy
£25.00/£6.50/£5.50
Faintly exotic with notes of pineapple and, closer to home, some ripe,
red apples with an attractive finish of white stone minerality on the
palate.
Domaine Félines Jourdan, Chardonnay Roussanne, Côteaux de Béssilles, France
£21.00/£6.50/£5.50
Roussanne's natural leanings towards richness are tempered here by the presence of crisp Chardonnay, the Roussanne adds a nutty complexity to the clean citrus of the Chardonnay.
Famille Perrin Blanc, AOC Côtes du Luberon, France
£19.00/£6.00/£5.00
From the foothills of the Luberon, where the cool nights help to preserve the freshness this Southern Rhone blend, giving a wine which is, at once, both rich and ripe with exotic touches and yet vibrant and energetic.
Rose
Les Amourettes Rosé, Pays d'Hérault, France
£19.00/£6.00/£5.00
Created in the Provence style its light colour betrays the delicate nature of summer fruits within.
Pulenta La Flor Malbec Rosé, Mendoza, Argentina
£25.00/£7.50/£6.50
A darker rosé which offers the bold fruit character of a red wine, with mulberry and damson notes, but without the tannin.
Red
Campo del Gatto, Colli Tortonesi, Claudio Mariotto, Tortona, Italy
£28.00/£8.50/£7.50
Dark cherry presented here with a light touch, there is a genuine finesse to this Dolcetto as elegant notes of violets and even an undercurrent of almonds completes the picture.
Vista Hermosa, Pinot Noir, Casablanca Valley, Chile
£25.00/£7.50/£6.50
The notoriously finicky Pinot Noir has been expertly cultivated here, in the cool region of Casablanca, to produce a lively, fresh wine delivering all of the beguiling red fruit for which it is so sought.
Domaine de Bertier, Merlot Cabernet Vin de Pays des Côtes de Thongue, France
£25.00/£7.50/£6.50
The structure of Cabernet together with the softer natured Merlot make for a great partnership here as they do in Bordeaux. There is a pleasing savoury edge to the fruit giving the wine a serious character.
Château Fontarèche, Corbières Rouge Vieilles Vignes, Corbières, France
£21.00/£6.50/£5.50
Dense fruit of blackberries and currants combined with a warming note of Mediterranean herbs, on the palate supple and indulgent with fine grain tannins.
Efe Monastrell, Bodegas los Frailes, Valencia, Spain
£19.00/£6.00/£5.00
This Monastrell, known as Mouvedre in France where it can be difficult to ripen, thrives in the warm climate of Valencia where the old vines have adapted to handle the climate. Bright strawberry fruits are bolstered by darker, more brooding fruit.
Bubbles
Gusbourne Estate English Sparkling Wine, Brut Reserve
£40.00/£8.00
Weight and savoury brioche notes with the fruit rounding out the wine nicely and finishing with powerful hints of hazelnut and even praline adding complexity.
Prosecco Asolo Extra Dry, NV , Italy
£6.50 / £25.00
Pure pulpy fruit, in exquisite harmony with the fresh white limestone and floral notes
Champagne Pol Roger, Brut Réserve, France
£45.00
With a long history, but still very much a family run house, Pol Roger more than justifies its prestigious position in the top flight of Champagne. The Brut Réserve is a glorious example, balanced to precision between richness and elegance.
COCKTAILS – £8 each or £12 for two
Strawberry Fields
The sweetness of strawberries and the refreshing cucumber make this classic a real crowd pleaser of a cocktail
Hampstead Theatre Gimlet
The Gimlet is an old style navy drink which will warm you up on a Winter's day
Rhubarb Leaf
This refreshing rhubarb cocktail will delight any taste bud
May Blossom A reminder of the hints of Summer
Moliere
There is no better mix than Gin, apple and ginger!
KEEPING YOU SAFE AT HAMPSTEAD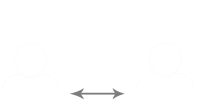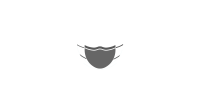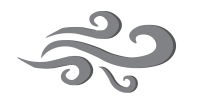 STATE OF THE ART VENTILATION