Edward Hall introduces Wildefire
Posted on 30 October 2014.
Posted in: HT Blogs
Wildefire was one of the first plays I had the pleasure of commissioning when I took over Hampstead. Roy Williams is of course one of the leading writers of his generation and the police is a subject that has certainly been the obsession of the small screen for many years but has escaped the attention of the epic stage. Roy was passionate about writing a play that took a close look at the professional lives of a group of police officers and the pressures that they work under, and as we talked further, the idea formed of a story set in a London police station. Trying to understand what it might be like to work in a job that put people under intense scrutiny has always been a topic worth examining and Wildefire has certainly been worth the wait.
Last year I directed a first reading of Roy's play, so seeing Wildefire finally onto the stage gives me a real sense of completion. It's a work of scale and ambition, and we have absolutely the right director in Maria Aberg, making a welcome return to Hampstead for the first time since her production of Morgan Lloyd Malcolm's debut play Belongings transferred from Downstairs to the Trafalgar Studios.
Programming Wildefire alongside Nina Raine's Tiger Country was always an imperative for us – these two plays, both epic in scope, deal with the Services on which we depend for our lives. Both Services are subject to intense public and political scrutiny and therefore virtually continually in flux; they are also, of course, as imperfect and as fallible as the people trying to improve them. What I admire about these two plays is that neither aims to be narrowly polemical or political: both of them immerse their audience in the experiences of the valiant people doing frontline jobs leaving us to draw our own conclusions. This mirrors our experience of the Services themselves: whatever we're told by Press or politicians, our contact with them is personal, with an individual professional, and our assessment of them is nearly always based on our most recent contact. So I trust this intriguing duology will spark some lively debate, and hope you'll enjoy part one.
Edward Hall
Artistic Director
KEEPING YOU SAFE AT HAMPSTEAD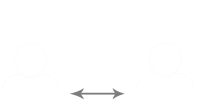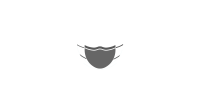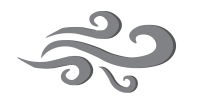 STATE OF THE ART VENTILATION