Seminar: ★★★★ from the Independent
Posted on 2 October 2014.
Posted in: Theatre Reviews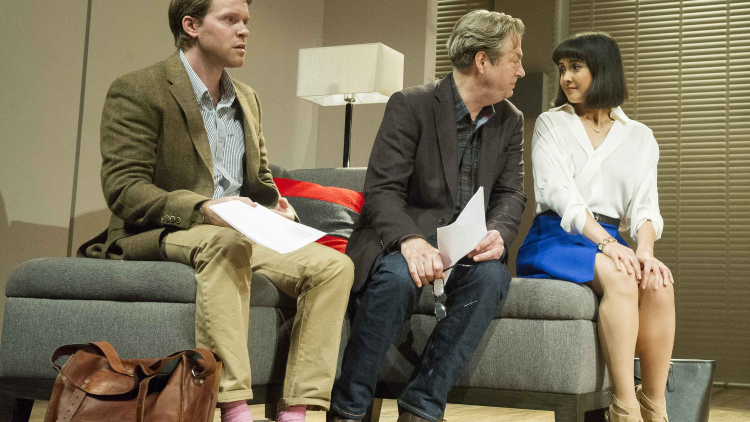 Seminar, Hampstead Theatre, review: A hyper-literate comedy
By Paul Taylor, Independent
If you were running a creative writing class, Theresa Rebeck's mordantly funny and terminally knowing comedy would be very far from the first play that you'd be keen for your group to study together. Receiving its UK premiere now in a production of wittily scathing but oddly approachable aplomb by Terry Johnson, the play focuses on the creative writing seminar from Purgatory.
Three ridiculously privileged New York kids, plus a talented lower-class friend, have paid $5 000 apiece for the honour of having regular visits to their Upper West Side apartment from the bullishly withering so-monstrous-he's-camp writing guru, Leonard. This guy (magnificently played by Roger Allam) makes Simon Cowell sound like Uriah Heep.
Leonard was once a celebrated novelist. Now he's an editor and war-chronicler who uses his name-dropping familiarity with international human rights abuses (he's always just off the plane from eating "cabbage with a Chechnyan psychopath" or some such) as a further way of belittling his students, whose very "pussy" (as he calls it) and American-bound authorial rivalries (eg the number of rejections and acceptances from Yaddo,the swank writers' colony) and connected sexual gamesmanship, are beautifully adumbrated by the young cast.
"The world we live in? It no longer exists," Leonard declares, savage with globe-trotting experience-snobbery, so what's the point of a story about an over-educated sexually inadequate girl with a defensive Jane Austen addiction?
Leonard has a distinctive way of reading a manuscript, or rather the first few pages of one, his swinging-dick divinatory powers not needing to press any further into the evidence. He scans it, allowing the leaves to drop to the floor like litter, either chortling approval or quoting from it with a distaste that could strip the entire enamel off Oprah Winfrey's smile.
For the most part, Rebeck does well in striking that tricky balance between offering very brief instances of the students' prose and Leonard's pugilistic and prejudicial descriptions of the kind of writing he believes it represents (the perfect wannabe New Yorker story is "capable, graceful in places, a detached air of perplexed intelligence" according to his mocking typification).
Does our hero protest too much about honesty at all costs? "Writers in their natural state are about as civilized as feral cats…if you're not honest who gives a shit what you're writing." Has he got any skeletons in the closet? It surely couldn't be otherwise from the very outset.
But with a "revelation" in the second half of the play, we seem to be called on to be surprised that Leonard's irresponsible asperities, however accurately targeted they may sometimes be, are generated by self-hatred.
It's not often, though, that you come across so hyper-literate a comedy; its scrupulously weighed wordiness makes for a welcome change.
To read the full review click here to visit Independent online
KEEPING YOU SAFE AT HAMPSTEAD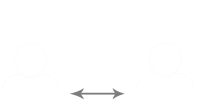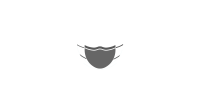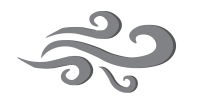 STATE OF THE ART VENTILATION