Wildefire: An interview with Maria Aberg
Posted on 7 November 2014.
Posted in: HT Blogs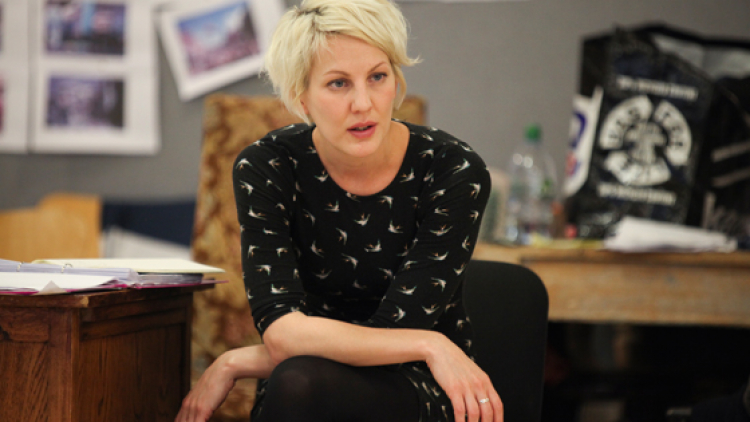 Wildefire Director Maria Aberg talks to Hampstead Theatre's Online Features Editor, Susie Benson, about collaborating with Roy Williams, her interest in the 'construction of feminine identity' and deconstruction of Shakespeare
Maria Aberg, director of Wildefire, has a comprehensive knowledge of replica guns, which includes an ability to spot a fake Uzi at long range. Not an entirely surprising skill for a theatre director who is often drawn towards 'the dark material', and who has choreographed 'plenty of death and violence' across her portfolio of work. We are chatting in a dressing room at Hampstead in the middle of rehearsals for Roy Williams's new drama, which runs throughout November on our Main Stage. With her shock of blonde hair and Nordic looks, Aberg cuts a striking figure as we discuss her return to Hampstead after the acclaimed 2011 production of Belongings, which transferred to the West End.
'It's thrilling to be working with Roy again obviously and to be on such a well-resourced production. I had an amazing time on Belongings Downstairs and we felt like we made something special, but it's great to be on the Main Stage and enjoy the full expertise of the building.'
Her eye-catching and sometimes controversial work encompasses both classical and new, including a 'Glastonbury-esque' As You Like It for the RSC last year, and Polly Stenham's Hotel at the National Theatre this summer. Her productions are noted for their 'big concepts' and radical interpretations of the text. She and Williams first collaborated in 2008 on Days of Significance, which depicted the fallout of the Iraqi war on the young veterans who were sent to the Gulf to fight and found themselves in situations of bewildering brutality. Wildefire inhabits common thematic territory with Williams's earlier play in that it also scrutinises the reality of working within a militarised institution. However Aberg reveals that there is another fascinating link between the two dramas.
'Two characters, Gail and Vince, who are in Wildefire actually appeared in Days of Significance, which is based on Much Ado about Nothing. Their characters represent Dogberry and Verges in Williams's very contemporary version of the play. It's lovely to have this through-line, and great that Lorraine Stanley, who played Gail in the Tricycle production, could reprise the part.'
The complex character of PC Gail Wilde is central to the drama in Wildefire. When I tentatively suggest that Gail's extreme behaviour is hard to understand and identify with, it transpires that I have read an early version of the play, which has metamorphosed through several drafts before going into rehearsal. In the early version, we see Gail as an already explosive (hence the moniker 'Wildefire') and cynical policewoman, whose behaviour reflects the choices she has been forced to make over time. In the finished play however, the full arc of Gail's journey is portrayed. We see her as an idealistic recruit, drafted up from sleepy Sussex, hungry for action and thrown into the urban pressure-cooker of the Metropolitan Police; and then the downwards slide, as her morality begins to be eroded by the reality of policing on the capital's streets.
'There are a sequence of events that means Gail has to compromise her sense of right and wrong. A big central event kind of cracks the play in half,' reveals Aberg. 'After this, she sort of spirals down into self-destructiveness. What Roy wanted to achieve from the beginning was that Gail's story would work as a kind of metaphor for the Met.'
In Wildefire, Williams appears to be questioning whether an entire professional group can uphold a strict code of morality that is not evident in any other stratum of modern society. By showing how far the Met has been forced to move away from the initial vision of Robert Peel's nine founding principles, Williams might be seen to be adding to a contemporary questioning of trust in the key institutions of state that used to be untouchable. Aberg believes the play poses necessary questions about the relationship between society's protectors and the protected, and is justified in interrogating the potential impact on urban communities.
It is fascinating to hear how Williams and Aberg collaborate creatively, with Aberg describing her role as intensive interrogation of the play and its themes, 'closing the gaps' between writerly intention and text on the page. Williams's 'incredible sympathy' for his characters is a crucial draw for Aberg as a director and Williams is particularly adept at showing the emotional burden of dealing with trauma. Aberg's work has been noted for its preoccupation with a feminist narrative, which she defines as 'an interest in the construction of a feminine identity; how it changes and how we (as women) adapt it in ways that are necessary for survival in whatever environment we happen to be in'. This appears to have contributed to the development of Gail as a character, with later drafts shifting emphasis towards a more overt depiction of Gail's 'back story', rendering her character more sympathetic and delivering one of the crucial emotional storylines in the play.
Intensive textual analysis at an early stage is a key aspect of Aberg's modus operandi. She says that she and Williams went through a similar process on Days of Significance, so she already had a sense of how they could push each other into making the material as good as it could be before the play went into rehearsal. Although drilling down and teasing out a writer's intentions is essential work for a director of new writing, Aberg also enjoys deconstructing classical texts in the same way. She is known for the big ideas she brings to familiar works, with an unconventional vision that had her 're-gendering' roles in King John and The White Devil and, reimagining the Forest of Arden as a music festival setting for her production of As You Like It. Aberg says that this element of directing is particularly prevalent in the UK where there are few dramaturgs to carry out textual development. Aberg clearly relishes this aspect of pre-production, having learnt to apply a dispassionately rigorous eye to a play text as a Senior Reader in Graham Whybrow's literary department at the Royal Court early in her career.
'Badly constructed or deeply flawed plays are like trying to fill a poorly built pre-fab house where all the rooms are a tiny bit too small and as soon as you make a gesture you smack into a wall,' she says. 'Whereas a Shakespeare play, for instance, is like a cathedral, you can just fill it. It wants it – it's asking for big ideas.'
We return to the subject of blood and guts – on stage – with Aberg laughing that 'there's been so much of it' in her career to date. She is often drawn to the 'darker material' because she finds it 'a little bit more honest somehow most of the time'. Although Wildefire is not a play that litters bodies about the stage, it does require a director who can deliver a few vital, nail-biting moments. So how does she approach this aspect?
'I guess ideally what you want to achieve is something that has the same impact for a spectator as watching real violence would have. Sometimes that might mean stylising to the hilt. Sometimes it might mean doing something very simple and small or unexpected. Or it might mean replicating the violence, if that's what the moment needs.'
Wildefire runs on the Main Stage 6 – 29 November
KEEPING YOU SAFE AT HAMPSTEAD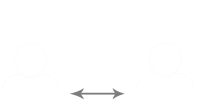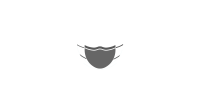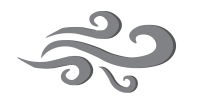 STATE OF THE ART VENTILATION