Downstairs Spring Season announced
Posted on 23 March 2015.
Posted in: Announcements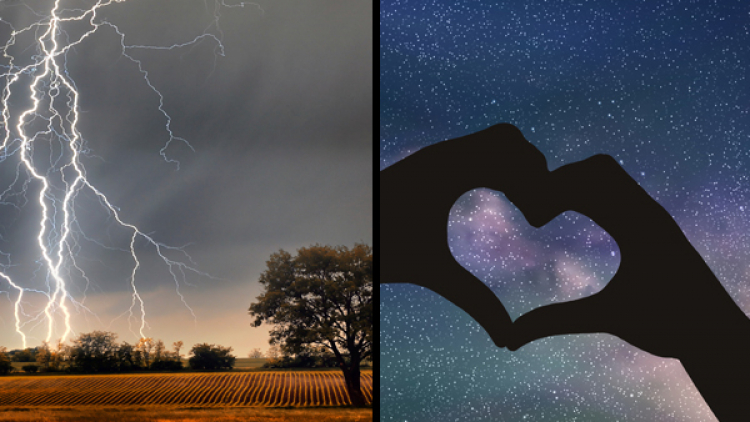 The next two plays to be produced at Hampstead Downstairs are by two up and coming playwrights:
• Deluge by Fiona Doyle, directed by Anna Ledwich
• Sunspots by David Lewis, directed by Charlotte Gwinner
Hampstead Downstairs is becoming established as an exciting and flexible space in which the work of emerging writers and directors can be nurtured and developed. Staged free from commercial pressure or formal critical evaluation, they are given full production support, and audiences are encouraged to offer feedback. 30 new plays have now been presented Downstairs since Artistic Director Edward Hall and Executive Producer Greg Ripley-Duggan took over at Hampstead in 2010.
Although there are no formal press nights for Hampstead Downstairs productions, tickets are available to critics who wish to see the shows and write about them informally.
Hampstead Downstairs presents
Deluge
By Fiona Doyle
Directed by Anna Ledwich
Designed by Moi Tran
16 April – 16 May 2015
'What did you want me to do? I had to take care of the farm. There was so much to… I couldn't let them… I couldn't let them win'
There's furtive presence on Joe and Kitty's farm. Precious feed is mysteriously disappearing from the hayshed and prized livestock is being slaughtered at night whilst sinister shadows lurk in the darkness. With fodder running out and no money left, Joe and Kitty, like their desperate neighbours, will stop at nothing to protect themselves and their cherished land. But at what cost?
Fiona Doyle presents a deeply provocative thriller set in a blighted landscape, where nature is fiercely taking its course and it's becoming a question of survival of the fittest.
Lighting is by Elliot Griggs and sound by James Frewer.
Irish writer Fiona Doyle's first play Coolatully was produced at the Finborough Theatre and was published by Nick Hern Books. She has had numerous short plays produced including Rootbound and Rigor Mortis (Arcola Theatre), and Two Sisters (Southwark Playhouse).
Deluge won the Eamon Keane Full-length Play Award 2014.
Anna Ledwich returns to Hampstead following Four Minutes Twelve Seconds in 2014, which has been nominated for the 2015 Olivier Award Outstanding Achievement in an Affiliate Theatre. Previous credits include Blue Remembered Hills (Chichester Festival Theatre), Lulu (The Gate/Headlong New Directions Award) and Dream Story (also at The Gate).
This production is made possible through a gift by Jocelyn Abbey from the Joan Abbey Estate.
Hampstead Downstairs and The Peter Wolff Trust present
Sunspots
By David Lewis
Directed by Charlotte Gwinner
21 May – 20 June 2015
'I happened to…notice her…one day and…I don't know, you see someone on a rooftop, you don't look away do you?'
With his life in upheaval again Tom moves back home, where he rediscovers his father's telescope and his childhood passion for star-gazing. Between studying constellations a beautiful girl sunbathing on a neighbouring rooftop catches his eye and, using maximum magnification, he notices a funny-looking mole on her back.
Should Tom engineer a meeting to inform her about his concerns? Is it really anxiety about her health or actually a voyeuristic attraction that drives his desire to meet her? And how can he do anything without his inquisitive family getting in the way?
David Lewis' offbeat romantic comedy offers an unusual twist on the traditional boy-meets-girl story, and places it in the context of a family testing its limits and attempting to keep faith in the face of adversity.
David Lewis' plays Bad Faith, Misconceptions, Hurting, Monkey's Uncle, Greenwash, How To Be Happy and Seven Year Twitch all premiered at the Orange Tree Theatre. Misconceptions and Monkey's Uncle – a farce about Georges Feydeau – also received national and international productions.
Charlotte Gwinner's previous credits include 4.48 Psychosis, Crave and Benefactors (Sheffield Theatres), The Distance (Orange Tree), A View From The Bridge (Liverpool Everyman and Playhouse, where she is Associate Director), and Bytes. As Associate Director of The Bush Theatre she directed Our New Girl, The Knowledge, and Little Dolls.
KEEPING YOU SAFE AT HAMPSTEAD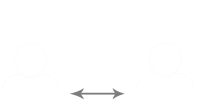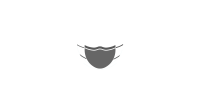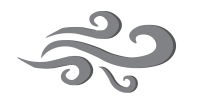 STATE OF THE ART VENTILATION