Three new plays announced
Posted on 15 May 2015.
Posted in: Announcements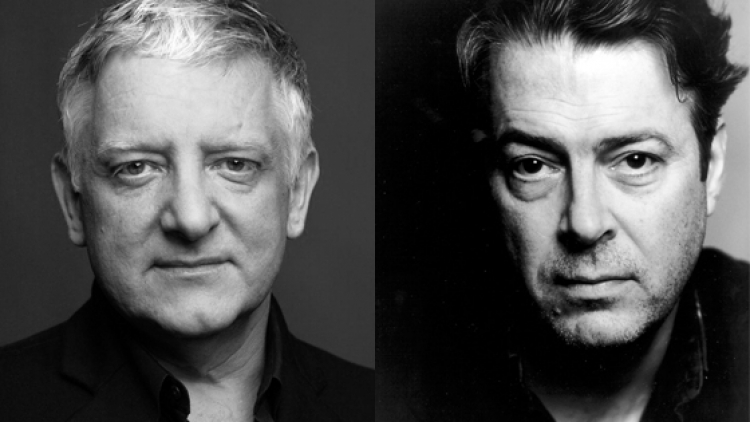 HAMPSTEAD THEATRE ANNOUNCES THREE NEW PLAYS
On the Main Stage: – Simon Russell Beale stars as Georgian celebrity Samuel Foote in Mr Foote's Other Leg a new play by Ian Kelly, directed by Richard Eyre. – The Moderate Soprano, a new play by David Hare starring Roger Allam, recounts the story of John Christie's dream to build an Opera House on his Sussex estate. Directed by Jeremy Herrin.
Downstairs: – BAFTA Award winning Jeremy Brock's one-hander charts a man's life through 36 Phone Calls.
Hampstead Artistic Director Edward Hall said 'As we move into our sixth year at Hampstead it's a real privilege to bring two fascinating and entertaining new plays to the Main Stage. Both plays are inspired by true stories, and each marks a momentous time in British society and expores the place of the Arts in public life. We are also celebrating three West End transfers in the last year, whilst looking to the future with our new commissioning fund.'
Mr Foote's Other Leg
By Ian Kelly
Directed by Richard Eyre
Designed by Tim Hatley
Starring Simon Russell Beale as Mr Samuel Foote
14 September – 17 October 2015
Press night Monday 21 September at 7pm
'Being celebrated is not the same as fame Mr Foote, therein lies the death of kings'
In Georgian London no one is more famous than Samuel Foote. Satirist, impressionist and dangerous comedian, he has become a celebrity in a city, and at the moment in time, when the concept of selling personality was born. He even has the ear of the king.
Adored by many, despised by some, Foote finds himself at the sharp end of attacks from the press…and a surgeon's knife. And in an age obsessed with fame, his colleagues from the worlds of science and the stage – from Benjamin Franklin to David Garrick – begin to wonder: does fame make you mad?
Simon Russell Beale stars as Samuel Foote, one of the greatest lost figures of Georgian London. Ian Kelly's riotously funny new play, based on his award-winning biography of Foote (Theatre Book of the Year 2013), explores our obsession with the rise and fall of celebrity through the true story of the Oscar Wilde of the 18th century.
Ian Kelly's other biographies include Antonin Careme, Beau Brummell, Giacomo Casanova (Sunday Times Biography of the Year 2008), and Dame Vivienne Westwood.
Richard eyre returns to Hampstead following The Last of The Duchess in 2011. His many West End and Broadway productions include Ghosts, Hamlet, Guys and Dolls, Carmen, The Marriage of Figaro, Quartermaine's Terms and The Pajama Game. Film credits include Iris, Notes on a Scandal and the forthcoming The Dresser.
Simon Russell Beale is acknowledged as one of the UK's foremost actors. Stage appearances include the forthcoming Temple (Donmar), King Lear and Timon of Athens (National Theatre) and Privates on Parade (Noel Coward Theatre). TV includes Penny Dreadful series, Henry IV Parts I & II and Spooks. Film includes My Week with Marilyn, Tarzan, Into the Woods and The Deep Blue Sea. His awards include two BAFTAs, three Olivier Awards, and Evening Standard and Critics Circle Awards.
Full cast to be announced.
The Moderate Soprano
By David Hare
Directed by Jeremy Herrin
Designed Rae Smith
Starring Roger Allam as John Christie
23 October – 28 November
Press night thursday 29 October at 7pm
'I want to give my country a model of perfection… Nothing less. My country needs cheering up. I'm the man to do it'
Nobody can doubt John Christie's passion or his formidable will: he wooed his opera singer wife with a determination befitting a man who won the Military Cross. Now, in 1934, this Etonian science teacher's admiration for the works of Wagner leads him to embark on an ambitious project: the construction of an Opera House on his estate in Sussex.
But such is the scale of the enterprise that passion alone may not be enough. It's only when a famous violinist is accidentally fogged in overnight in Eastbourne that Christie first hears word of a group of refugees for whom life in Germany is becoming impossible. Perhaps they can deliver Christie's vision of the sublime – assuming of course they're willing to cast his wife in the lead…
David Hare's new play is the story of an intense love affair between some unlikely bedfellows, and of the unrelenting search for artistic excellence in the face of searing scrutiny, sacrifice and war.
david Hare returns to Hampstead following his acclaimed The Judas Kiss. His many plays include Behind the Beautiful Forevers, Pravda, Plenty, Racing Demon, Skylight, Amy's View, Via Dolorosa, Stuff Happens, The Vertical Hour, Gethsemane, and South Downs. His many screenplays include The Hours and The Reader.
This is director Jeremy Herrin's fourth collaboration with David Hare, following The Vertical Hour, South Downs and The Absence of War. Other stage productions include The Nether (Royal Court/West End), Wolf Hall and Bring up the Bodies (RSC/West End/Broadway). He is Artistic Director of Headlong Theatre Company.
Roger Allam returns to Hampstead Theatre following Seminar last autumn. Recent theatre credits includes The Tempest and Henry IV Parts I & II for which he won the 2011 Olivier Award for Best Actor (Shakespeare's Globe) and Uncle Vanya (Chichester Festival Theatre). Films include Girls Night Out, The Book Thief, The Iron Lady, The Woman in Black, The Queen and Tamara Drewe.
Full cast to be announced.
DOWNSTAIRS
Hampstead Downstairs presents
36 Phone Calls
By Jeremy Brock
Directed by Jo McInnes
25 June – 18 July 2015
'I made a mistake! And you're wrong about men. Most men pretend to be complicated, so women will find them attractive'
One man, four phones and thirty-six calls. As Martin's carefully constructed lives – as husband, father, son, lover, client, employee and patient – spiral out of control he must decide what is truly important, and how he can even begin to atone for his mistakes.
BAFTA Winner Jeremy Brock returns to Hampstead Downstairs with a gripping and evocative glimpse into the rapid unraveling of Martin's world.
Brock was last at Hampstead Downstairs with The Blackest Black in 2014. The Blackest Black and 36 Phone Calls are his first plays in over 20 years, after scripting many critically acclaimed films including Mrs Brown, The Last King of Scotland and How I Live Now.
Jo McInnes' directing credits include Vera Vera Vera and Red Bud (Royal Court) and Marine Parade (Brighton Festival).
Cast to be announced.
This production has been supported by an anonymous donor.
MAIN STAGE
Dates: Mr Foote's Other Leg 14 Sept – 17 Oct The Moderate Soprano 23 Oct – 28 Nov times:
Mon – Sat at 7.30pm. Matinees – Weds at 2.30pm and Sats at 3.00pm
Prices: Tues – Sat eves £25 – £35
Previews/Mons/Mats: £18/£25/£28
Under 30s from £10 for any performance Seniors (mats only) and concessions from £15
Downstairs
Dates: 36 Phone Calls 25 June – 18 July
Times: Mon – Sat at 7.45pm.
Sat matinees at 3.15pm.
Wed matinee 8 & 15 July at 2.45pm
Prices: £12. £10 concessions.
All tickets for first five performances £5.
Twitter: Hamps_Theatre Hampstead Theatre is supported by Arts Council, England For reviewing tickets for Main Stage shows and further information please contact Sharon Kean 020 7697 8453 / 07973 843133 sharonkeanlanyon.com
KEEPING YOU SAFE AT HAMPSTEAD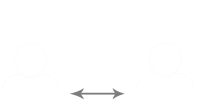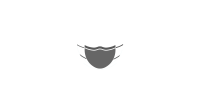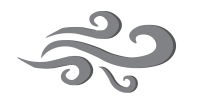 STATE OF THE ART VENTILATION