36 Phone Calls: An interview with Writer Jeremy Brock
Posted on 17 June 2015.
Posted in: Hampstead Downstairs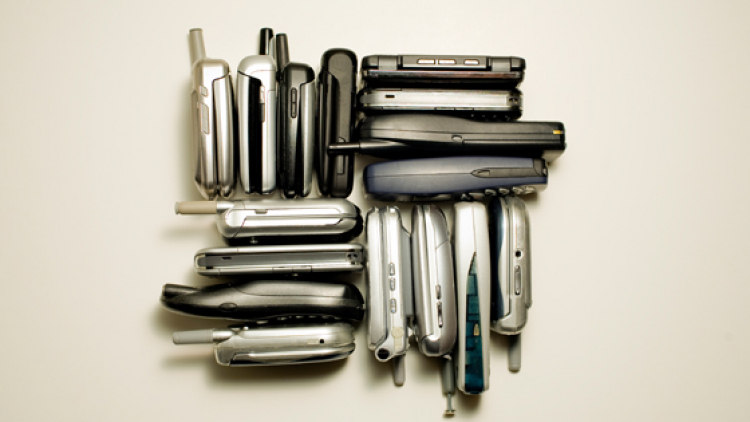 Writer Jeremy Brock talks to Hampstead Theatre's Online Features Editor, Susie Benson, about his new play 36 Phone Calls which opens Downstairs on 25 June
'36 Phone Calls is about what it is to be human ultimately: what it is to be frail and driven by irrational emotions. This is a play both comic-absurd and poignant, I hope. A man's midlife crisis framed in 36 conversations.'
Award-winning screenwriter Jeremy Brock is describing his innovative take on a one-man show, which opens at Hampstead Downstairs on 25 June. Funny and empathetic, the play examines 'the most private and intimate feature of being human – our attempt at love and the fallibility of that attempt'.
A warning here though: Brock's perspective on this subject is unsparing, so the sharply observed comedy is pierced with some gut-wrenching moments. Through conversations with wife, lover, mother, children, friends and clients, Brock's character Martin attempts to make sense of all the disjointed aspects of his life, struggling with 'the guilt, the confusion and the explosive consequences of an affair'. The calls 'signify the different versions of himself that Martin presents to the world' as he gropes towards some sort of atonement. The audience isn't party to the other side of these conversations, a device that allows Brock to play with meaning and significance.
'As the piece progresses, its interiority becomes more apparent,' says Brock. 'And you become aware that what you're watching is not so much an A to B of someone's three weeks in exile from their family, but more an exploration of what it feels like to be disconnected.'
I met up with Brock during the exhilarating first few days of rehearsal. He is animated and engaging, and wears his success as a screenwriter lightly, though he is widely acclaimed for films such as BAFTA-winning The Last King of Scotland starring James McAvoy, the Oscar-nominated Mrs Brown, and How I Live Now, directed by Kevin Macdonald. After an absence of almost twenty years, Brock is returning once more to his first love, the theatre, with two plays at Hampstead within eighteen months. Last year The Blackest Black, directed by Michael Longhurst, also explored disconnectedness and how 'people struggle with who they are in the world and who they are in their secret life.'
With 36 Phone Calls, Brock anticipates that the intimacy of the Downstairs stage will allow the audience to feel part of Martin's physical and psychological space. Martin, kicked out of the family home, is holed up in a claustrophobic, rented cell that 'amplifies the comic disjunction' between all his talking and his very palpable aloneness. A key aspect of the piece will be how the character's interior world will be captured in the physical action that Brock details so compellingly in his script.
'Moments such as Martin's kung fu fighting and his silent dancing after he has taught his son to make a pancake are just as important to me as the dialogue. The way he conducts himself reveals everything about his yearning, his sadness, his hopefulness and ambition to escape this place'.
Jo McInnes, making her Hampstead debut, will be directing her husband, Lee Ross, as Martin. Brock recognises that this relationship brings a symbiotic trust to rehearsals, facilitating a very useful short-cut to the requisite emotional intensity of 36 Phone Calls. Working with McInnes is a joy because she's so collaborative and Brock feels 'very lucky with Lee Ross because he's so fluid and fluent in that range of emotion that Martin experiences in this hour of crisis in his life'. The green light on the script came only a fortnight before rehearsals began, which Brock finds 'incredibly enlivening and enriching' after the sluggish wheel-grinding of the film-making process.
Brock had his first full-length play presented at the Bristol Old Vic in 1985 shortly after university, but he rapidly began writing for television. He became a script editor at the BBC, where he co-created Casualty, moving on to numerous high profile dramas, including the 2008 film of Brideshead Revisited. He is currently working on several TV projects, but he identifies a satisfying level of involvement in writing for theatre that is often absent in screenwriting, describing it as the ability to have a 'more progressive conversation' about form, structure and artistic intention.
'Theatre, without a shadow of a doubt, allows me as the writer to stand at the centre of the process and express myself most fully. The only exception would be if I was a novel writer, but I'm not a novelist. I write films and I write plays and I write television. That is my metier and theatre is where I feel most expressed.'
36 Phone Calls was not a commission, but Brock very much wrote it with the Downstairs studio in mind. He says that Edward Hall and Greg Ripley-Duggan's belief in him was an enormous boost, after his being away from the theatre for such a long time. The experience on The Blackest Black was so rewarding that it gave him the confidence to 'just sit at the screen and write the thing'.
KEEPING YOU SAFE AT HAMPSTEAD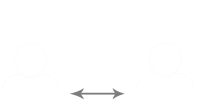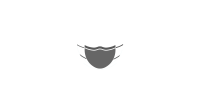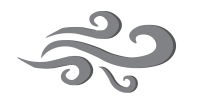 STATE OF THE ART VENTILATION