Mr Foote's Other Leg: ★★★★ from Guardian
Posted on 22 September 2015.
Posted in: Theatre Reviews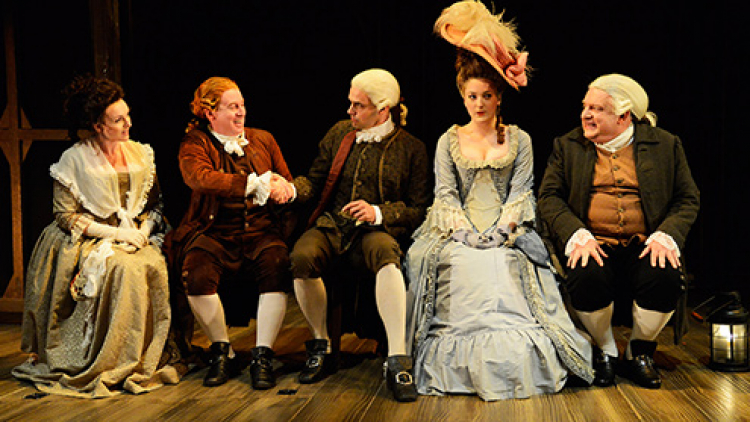 Mr Foote's Other Leg: Simon Russell Beale at his supreme best.
By Michael Billington, Guardian
Ian Kelly's play, based on his biography of the same name, doesn't lack for ideas. It not only tells the bizarre story of the cross-dressing 18th-century comic actor, Samuel Foote, who lost a leg in a riding accident. It also deals with Georgian theatre, scientific advance, the cult of celebrity and the hunger for sexual and racial freedom. It has a ramshackle vigour and yields a shining performance from Simon Russell Beale.
Kelly is not slow to point up the parallels with Oscar Wilde, but his play also references King Lear, Ken Ludwig's Lend Me a Tenor (with Foote and Garrick both blacked up as Othello, staring at each other in horror) and even a famous Peter Cook and Dudley Moore sketch about a one-legged Tarzan. Clearly, Kelly believes that nothing succeeds like excess, but Mr Foote's Other Leg is bound together by its passionate belief in theatre as a world in little, a dispenser of healing laughter and an embodiment of Benjamin Franklin's ideas about the transmission of electricity.
Richard Eyre's busy production allows Beale to convey the multiple faces of Foote. Dressed in drag and looking like a walking tea cosy, he can be wickedly waspish or coyly flirtatious, but he is at his supreme best when, as a uniped, he combines physical resilience – "The show must hop on" – with a fear of encroaching madness. He is strongly supported by Dervla Kirwan as the gaily promiscuous Peg Woffington, Joseph Millson as a sententious Garrick and Kelly himself as Prince George.
To read the full review click here to visit Guardian online.
KEEPING YOU SAFE AT HAMPSTEAD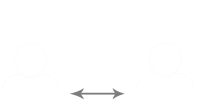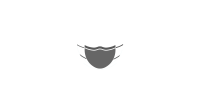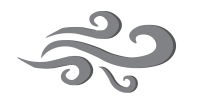 STATE OF THE ART VENTILATION