Mr Foote's Other Leg: ★★★★ from The Independent
Posted on 22 September 2015.
Posted in: Theatre Reviews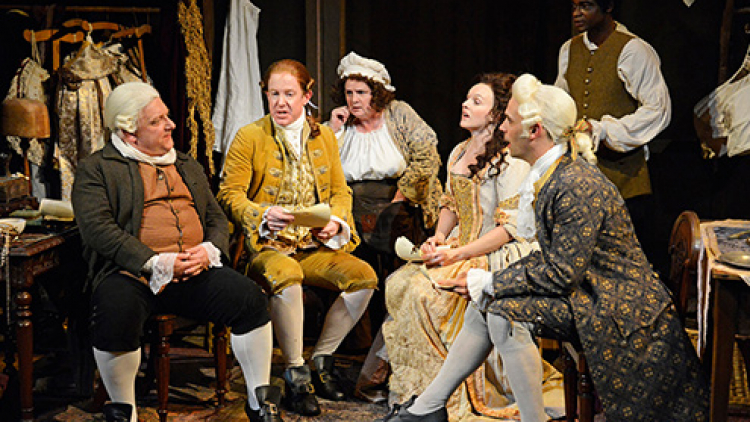 Mr Foote's Other Leg: 'Richard Eyre directs with admirable command'
By Paul Taylor, Independent
Simon Russell Beale is in his tragi-hilarious element here portraying the now-undersung figure who refused to allow a leg-amputation in 1766 to cut off his career.
Ian Kelly, who appears as the future George III, has adapted his award-winning biography of Foote and taken some well-judged liberties with the factual record. Richard Eyre directs with admirable command of the play's tricky tonal palette. Pauline Kael wrote that Streisand's face is "completed" by tears. Would it be also true to say that Simon Russell Beale is completed by the spilling silks of full Gainsborough drag? Well, put it this way – Eddie Izzard, eat your heart out, dude. Joseph Millson deliciously conveys the deferential, genteel simpers of the cautious, social-climbing Garrick, whose approach to power contrasts with Foote's free-wheeling, subversive energy and originality (Othello presented as a comedy, anyone?) that Russell Beale brings to such wonderfully unregenerate life
Did the riding accident in which he lost his leg damage Foote's brain? A cork prosthesis allowed him to maintain physical equilibrium. But there's a Lear-like terror and pathos in Russell Beale's depiction of his increasing lack of mental balance (the play is much concerned with the mind) and there are haunting pre-echoes of the Wilde scenario in his refusal to fly abroad when accused of sexual assault by his male servant. Let's hope that the production transfers. What use is a tour with only one leg?
To read the full review click here to visit The Independent online.
KEEPING YOU SAFE AT HAMPSTEAD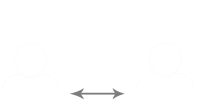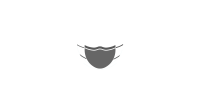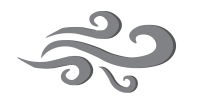 STATE OF THE ART VENTILATION