Tom Stoppard's Hapgood announced
Posted on 11 September 2015.
Posted in: Announcements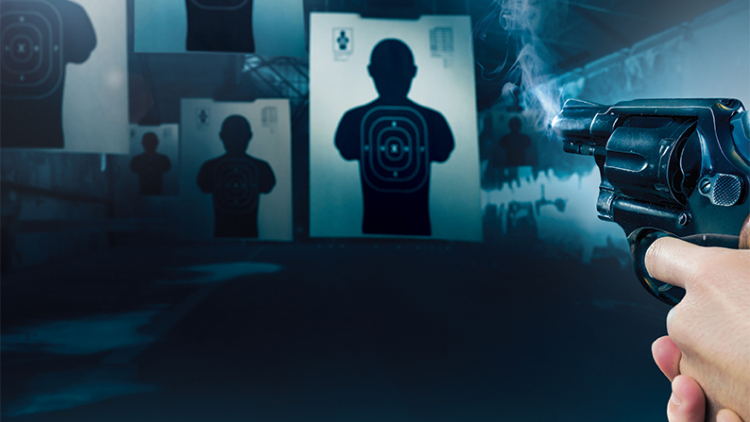 Priority Booking for Friends and Patrons is now open. Public Booking opens Monday 21 September at 10.30am. Click here to find out more about becoming a Friend.
Written by acclaimed playwright Tom Stoppard and directed by Howard Davies, Hampstead Theatre is delighted to present Hapgood, with previews commencing from Friday 4 December 2015. Full casting to be announced.
Hapgood is designed by Ashley Martin Davis, with lighting by James Farncombe, sound by Mike Walker, composer is Dominic Muldowney and casting by Juliet Horsley.
"I can't remember which side I'm supposed to be working for, and it is not in fact necessary for me to know…"
London 1988. The Cold War is approaching its endgame and somebody in spymaster Elizabeth Hapgood's network is leaking secrets. Is her star Double Agent a Triple? The trap she sets becomes a hall of mirrors in which betrayal is personal and treachery a trick of the light.
Tom Stoppard's most recent play is The Hard Problem. His plays include Rosencrantz And Guildenstern Are Dead, The Real Inspector Hound, After Magritte, Jumpers, Travesties, Every Good Boy Deserves Favour (a play with André Previn), Night and Day, The Real Thing, Hapgood, Arcadia, The Invention Of Love, The Coast Of Utopia, Rock'n'Roll, Indian Ink, Dogg's Our Pet, Dirty Linen, New-Found Land, Dogg's Hamlet and Cahoot's Macbeth. Translations and adaptations include Tango, Undiscovered Country, On The Razzle, Rough Crossing, Dalliance, The Seagull, Henry IV, Ivanov, The Cherry Orchard, The House Of Bernarda Alba and Largo Desolato (Havel). He has written eight Evening Standard award-winning plays and five of his plays have won Tony awards.
Radio plays include Darkside (with Pink Floyd), If You're Glad, I'll Be Frank, Albert's Bridge (Italia Prize Winner), Where Are They Now?, Artist Descending A Staircase, The Dog It Was That Died and In The Native State. His most recent work for BBC television was Parade's End (Ford Madox Ford), and his original television play Professional Foul won awards from BAFTA and the Broadcasting Press Guild.
Screenplays include Anna Karenina, Despair, The Romantic Englishwoman, The Human Factor, Brazil, Empire Of The Sun, The Russia House, Billy Bathgate, Poodle Springs, and Shakespeare In Love (with Marc Norman), which won him an Academy Award for Best Original Screenplay, a Golden Globe, the Broadcast Film Critics and American Guild Awards for Best Screenplay 1998. He directed and wrote the screenplay for the film of Rosencrantz and Guildenstern are Dead, which won the Prix d'Or at the Venice Film Festival 1990 for Best Film.
Howard Davies returns to Hampstead Theatre following the critically acclaimed 55 Days and Drawing the Line. His numerous credits for the National Theatre include 3 Winters, The Silver Tassie, Children of the Sun, The Last of the Haussmans, Juno and the Paycock, The Cherry Orchard, The White Guard (Olivier Award for Best Director), Blood and Gifts, Burnt by the Sun, Her Naked Skin, Never So Good, Philistines, The Life of Galileo, Paul, Mourning Becomes Electra (Olivier Award for Best Revival, Critics' Circle Award for Best Director), All My Sons (Olivier Award for Best Director), Flight (Evening Standard Award for Best Director), The Crucible, Ma Rainey's Black Bottom, The Secret Rapture and Cat on a Hot Tin Roof. For the RSC his credits include Penny for a Song, Les Liasons Dangereuses, Macbeth, Troilus and Cressida, Good, Piaf and The Jail Diary of Albie Sachs.
His Broadway credits include A Moon for the Misbegotten, The Iceman Cometh (Tony Award for Best Director nomination), My Fair Lady, Cat on a Hot Tin Roof, Les Liaisons Dangereuses (Drama Desk Award for Best Director, Tony Award nomination for Best Director), Good and Piaf.
Other theatre credits include The Herd (Bush Theatre), All My Sons (Stanhope Productions), A Moon for the Misbegotten (The Old Vic Theatre Company), The Breath of Life (Haymarket Theatre), Private Lives (Albery Theatre and New York transfer. Evening Standard and Olivier Award nominations for Best Director), The Iceman Cometh (Almeida Theatre. Olivier and Evening Standard Awards for Best Director), Who's Afraid of Virginia Woolf? (Almeida and Aldwych) and Temple (Donmar Warehouse). Television includes Blue / Orange, Armadillo, Copenhagen and Tales from Hollywood.
Howard Davies has been Associate Director for the National Theatre, Almeida Theatre and the RSC. He established and ran the Warehouse Theatre for the RSC.
KEEPING YOU SAFE AT HAMPSTEAD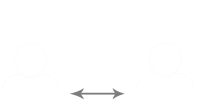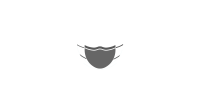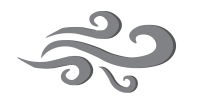 STATE OF THE ART VENTILATION