A Cup of Tea With... A Further Education's Oliver Hembrough
Posted on 9 November 2015.
Posted in: Hampstead Downstairs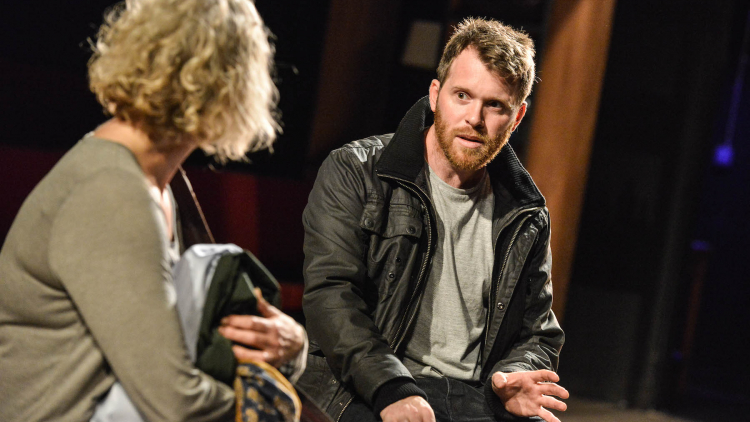 We chat to Oliver Hembrough about Game of Thrones, the best pub in London and life advice from Terry Johnson. A Further Education runs Downstairs until 28 November.
Welcome back to Hampstead Oliver. You're now in the full swing of the run for A Further Education – how's it all going?
The show is going very well thank you! We are all settling into the run now and I think we've nearly sold out! Great for us, bad for anyone who hasn't got a ticket.
Can you describe A Further Education in a nutshell?
As my character Chris always makes his students give summaries in 20 words or less I feel like I should give it a go. Further Education. Who should have access to education? The rich? The poor? The young? The mature? All are entitled regardless!
What attracted you to A Further Education?
Will Mortimer's script and characters. It's rare that a script has characters that are inherently good, doing their best and are so endearing in their outlook, but most importantly the chance to have real, full, rounded scenes with female characters over 40. It's a generalisation but in a lot of plays (especially classics) any woman over 40 is the dotty aunt, the mother, the granny and the only interaction they tend to have with the other characters is to give permission for their nieces to marry, to cook the tea, or be put down by their husbands etc (with obvious exceptions like Handbagged). It's a celebration of experience, bravery, friendship and the underdog.
Tell us a little more about your character Chris.
Dr. Christopher Mosse is a newly graduated professor of English. I think he is one of the good 'un's (as my Dad would have said). He believes that If you have the will and the talent you should always be offered the opportunity.
How do you find working Downstairs different to the main stage?
Downstairs is fantastic. The cheaper ticket prices mean it's more accessible and is a place where creative teams can be more daring in their approach to the shows. Doing Seminar last year on the main stage with such an illustrious cast was a highlight of my career, but working in the studio on a new piece of writing with such an exciting young director, Caitlin McLeod, has been a real joy, scary at times but being a part of the piece from its inception gives you a feeling of ownership on it.
Any embarrassing moments on stage?
In our first preview I managed to mess up one line in a really early scene which happened to entirely changed the whole plot of the play. I can still see our director face palm in the second row.
What play have you seen recently that you've really enjoyed? And why?
I saw a wonderful staged reading of a West African version of The Duchess of Malfi called Iyalode of Eti by Utopia Theatre at Rich Mix. It was a whole new experience for me, where the audience were as much a part of the storytelling as the actors. It was so exciting, colourful and engaging.
What was your first experience on stage?
I played one of the babes in Babes in the Wood at the Bristol Hippodrome when I was 7.
Favourite places in London?
I think at the moment it has to be a walk around Nunhead cemetery with Becs (my partner) and our adopted Romanian refugee dog Gloria, followed by a roast and some jazz at The Ivy House, Nunhead (London's first co-operatively owned pub, the first pub to be listed as an Asset of Community Value, and the first building in the UK to be bought for the community under the provisions of the Localism Act). It's great. See you all there sometime.
What would your dream role be?
Such a tricky question. The masculine part of me wants to basically be Jon Snow from Game of Thrones but to be honest I will always try to make any role my own and as long as I'm working, I'm happy.
And finally, what's the best advice you've ever been given?
"There's life and there's art". On the morning of our opening night of Oh! What a Lovely War my beautiful dad died, I took it very hard, he was my best friend and we had been through a lot together. Whilst discussing, through the pain, shock and heartache what I should do, our director and great friend the brilliant Terry Johnson just said "There's life and there's art. Go home". Those words stuck in my head and I still use them today.
KEEPING YOU SAFE AT HAMPSTEAD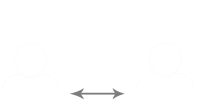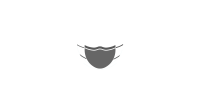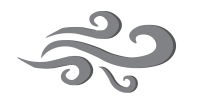 STATE OF THE ART VENTILATION