A Cup of Tea With... Giving's Simon Manyonda
Posted on 23 May 2016.
Posted in: Hampstead Downstairs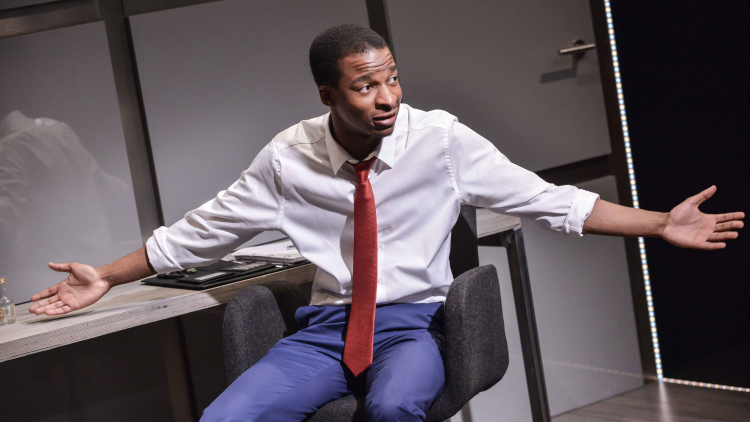 We catch up with Simon Manyonda about his role in Hannah Patterson's Giving, which is playing Downstairs until Saturday 11 June. 
Welcome back to Hampstead Simon! You're now in the full swing of the run for Giving – can you describe the play in a nutshell?
It's a new play written by Hannah Patterson that explores the nature of Giving and Receiving both in the world of philanthropy and human relationships. 
What first attracted you to Giving?
Bijan Sheibani. I had worked with him on a play once before and was very keen to work with him again.
Tell us a little more about your character Michael.
Michael is a Charity Investment Adviser, who gets caught in the middle of an investigation into the nature of philanthropy.
Do you have a favourite line from the show?
I don't really want to give anything away...
Any embarrassing moments on stage?
In one of the previews I slipped over in EVERY scene change I had to do. I didn't really find it embarrassing but it annoyed me because it broke my focus and took me out of the moment.
What play have you seen recently that you've really enjoyed? And why?
I recently saw People Places and Things. Denise Gough is incredible in it.
What was your first experience on stage? 
I was in a Greek play when I was in reception. It was a Year Two play and they needed someone from Reception to play the messenger. I had to whisper a message from one character to another but on the night I couldn't hear the message. When I got to the actor I was supposed to tell the message to I just whispered some nonsense and hoped for the best. I was so surprised when he still did whatever it was he was supposed to do even though I didn't tell him anything!
What would your dream role be? 
I don't really have dream roles - I look for roles which have a complexity and depth to them. That can spark my imagination.
Where's your favourite place in London?
The Southbank
And finally, what's the best advice you've ever been given?
Just Do You
KEEPING YOU SAFE AT HAMPSTEAD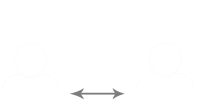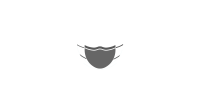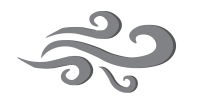 STATE OF THE ART VENTILATION