The Stage interviews Gloria's Kae Alexander
Posted on 23 June 2017.
Posted in: Announcements
Actor Kae Alexander's impressive list of credits includes Game of Thrones and an upcoming Steven Spielberg film. She chats to Tim Bano about her latest role in Gloria at London's Hampstead Theatre...

How did you get into acting?
I accompanied a friend to an open day at the Brit School. I'd never heard of it as I'm not from that background. My family are immigrants and we weren't sure how the entertainment industry worked in this country. Everyone just looked so happy and something kind of clicked, so I went there. After that I tried to get work, but I wasn't sure if I could as an East-Asian girl. I did a couple of commercials, a couple of fringe plays, then realised I didn't have any technique, it was all instinct based. The introduction I got at the Brit School wasn't enough to sustain a career. Finally, I went to Guildhall in London and had the best time.

What made you feel unsure the industry was for you?
I knew I wanted to act, but didn't see an older version of myself that gave me that confidence to say: "I belong in this industry." A friend who came to see me in Peter Pan – and there were a lot of children there – said: "Oh my God, I saw this East Asian girl, she was about six and the way she looked at you, it made me cry." I'm not saving lives and I'm not a flag representing a nationality. But hopefully being in these shows, if it creates a different future where they cast an East-Asian girl as Wendy in the school production, then I'd be very happy. It's shocking  how diverse we are in London and it's not represented.
What was it like acting in Game of Thrones with all the prosthetics?
Game of Thrones was quite tough. I would start at 1am and no one really knew what I looked like. I would meet everyone in this different-coloured, full body thing, and I thought that it was quite fun, it's like masking to the extreme. In that job I really learned about prosthetics and what they can do. It's much better than doing CGI, because the reactions you get from Meera and Bran and stuff, they get to see that we're a different species.
To read the full review click here to visit The Stage online. 
KEEPING YOU SAFE AT HAMPSTEAD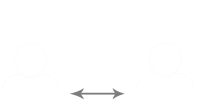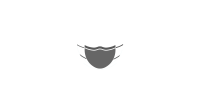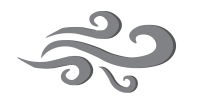 STATE OF THE ART VENTILATION