HAMPSTEAD THEATRE REUNITES WITH SPHINX THEATRE TO HOST THEIR 2019 SYMPOSIUM
Posted on 11 December 2018.
Posted in: Announcements
SPHINX THEATRE ANNOUNCES - WOMEN CENTRE STAGE SYMPOSIUM: ARE WE AT THE TIPPING POINT?
 AT HAMPSTEAD THEATRE ON THE 3RD OF FEBRUARY 2019, 2pm - 5pm
After two highly successful Women Centre Stage festivals, plus a recent landmark meeting with Arts Council England chair Sir Nicholas Serota aimed at driving forward the fight against female under-representation in the industry, Sphinx Theatre now returns to present the Women Centre Stage Symposium: Are we at the Tipping Point? On the 3rd of February 2019 between 2pm - 5pm at Hampstead Theatre.
Hosted by Rosemary SquireDBE, and with a Keynote from WOW Festival's Artistic Director Jude Kelly OBE, the event offers an incredible line up of panellists includingWatford Palace Theatre's Artistic Director Brigid Larmour, GRAEAE's Artistic Director Jenny Sealey, Sphinx Theatre's Artistic Director Sue Parrish, academic Jennifer Tuckett, Theatre Journalist Victoria Sadler, actor Cherrelle Skeete and playwrights April de Angelis, Morgan Lloyd Malcolm, Winsome Pinnock and Timberlake Wertenbaker.
Where are the women's stories? Where are the women's voices?

After two highly successful Women Centre Stage festivals, Sphinx Theatre returns to present the Women Centre Stage Symposium: Are we at the Tipping Point? An afternoon event held at Hampstead Theatre, which will bring together leading women across the theatre industry for a crucial and timely discussion on gender equality.
 
Hosted by Rosemary Squire DBE, the afternoon will begin with a Keynote Speech by Jude Kelly OBE speaking from her experience with the global success of Women of the World festival. Following the Keynote will be two panel discussions and a plenary. Audiences are invited to join the debate both in person and online #wcstippingpoint #womencentrestage
"Sphinx Theatre are leading the conversation on inclusion and gender parity."
April De Angelis
"I'm delighted to have been asked to take part in this vital symposium. Equality for women in the arts is such an important issue and I'm so glad Sphinx Theatre are tackling it head on."
Morgan Lloyd Malcolm
 
Panel 1: Parity is the goal - Why are women so underrepresented across UK theatre?

The first panel of the day will include Jude Kelly, Artistic Directors Brigid Larmour, and Jenny Sealey, playwright Winsome Pinnock, and academic Jennifer Tuckett. The panel will discuss the systematic barriers that women face in the industry, the challenges that those in power can face when trying to elevate women's voices, and the steps we can take to change this. The panel will be chaired by Maureen Beattie, President of Equity.
 
Panel 2: Are we really asking for the Dorfman? - Writing for main stages, what's holding female writers back?

The second panel will be chaired Sphinx theatre's Artistic Director Sue Parrish who will lead playwrights April de Angelis, Morgan Lloyd Malcolm, Timberlake Wertenbaker, and actor Cherrelle Skeete and in a discussion on their personal and professional experience in the industry and how they see things changing for the future.
"We stand upon a fulcrum and the balance is moving inexorably towards an industry where 50:50 parity for women is the norm. There is no turning back now - the women are on their way so you'd better get behind us or march beside us, because we are the future and if you're not on our side you're going to get left behind."
Maureen Beattie
Tickets are £12.00 and £10.00 concessions.
The Women Centre Stage Symposium launches the development of a new regional programme called Women Centre Stage 3 which will be produced by Sphinx Theatre, working with theatres across the UK to make more and better roles for women.
Partners for the Women Centre Stage Symposium include; Hampstead Theatre, The Stage, Stage Directors UK, Nick Hern Books, Equity, Era 50:50, University Women in the Arts and The Writer's Guild.
KEEPING YOU SAFE AT HAMPSTEAD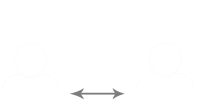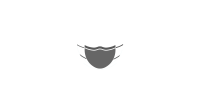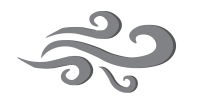 STATE OF THE ART VENTILATION