UNCLE VANYA: ★★★★ FROM THE STAGE
Posted on 7 December 2018.
Posted in: Theatre Reviews
Uncle Vanya review at Hampstead Theatre, London – 'revels in Chekhov's comedy
Rosemary waugh, the stage
'Chekhov was funny. Not ha-ha funny all the time, but funny nonetheless. Terry Johnson's new version of Uncle Vanya – which he also directs – emphasises the crackling wit of the original, revelling in its dour comedy. It's less heartbreaking than some interpretations, but it cleverly clocks that special brand of Chekhovian humour, where existentialist doom goes hand-in-hand with guttural laughter.
The characters also undergo subtle changes. Alan Cox is a less dishevelled Vanya than in other productions. A largely charming eccentric, albeit with an extra-dry taste in jokes, he reserves any obvious unravelling until right towards the end.
Making her stage debut, Abbey Lee brings out the softer side of Yeliena. There's a faint naivety to her tone and mannerisms that removes any hint of cynicism from her marriage to the much older Serebriakov (Robin Soans).
But the most fascinating aspect of Johnson's staging is Sonia. Played by Alice Bailey Johnson, she stops being poor, downtrodden, 'plain' Sonia and instead becomes far funnier, more determined and less in the shadow of her new stepmother.
The whole thing is gorgeously lit by Ben Ormerod who slightly darkens the endless summer rays so that there's always the faintest suggestion of sunsets and endings.
Likewise, Tim Shortall's design turns the country estate into the timber frame of a house, half-enfolded into the woodland around it. Trees grow through the living room and leaves collect in piles next to the pantry. Tinted mint green, the house is already part-memory, a relic from another era.'
To read the full review visit The Stage online here.
Uncle Vanya runs on the Main Stage until 12 January
KEEPING YOU SAFE AT HAMPSTEAD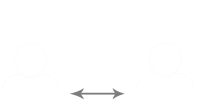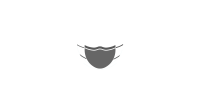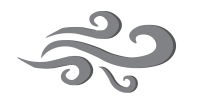 STATE OF THE ART VENTILATION