UNCLE VANYA'S ALAN COX ON ANTON CHEKHOV
Posted on 14 December 2018.
Posted in: HT Blogs
We caught up with Alan Cox, currently starring as Uncle Vanya in Terry Johnson's new adaptation about his career, all things Chekhov and invaluable life advice. See Uncle Vanya on our Main Stage, playing until 12 January.
You're returning to Hampstead Theatre following William Boyd's Chekhovian adaptation Longing – welcome back! How does it feel to be back on our Main Stage?
Great. This is my third show at Hampstead, the first being The Rubinstein Kiss back in 2005 only a few years after the new building opened. It's a terrific space to play which in turns feels both epic and intimate. I have given atomic secrets to the Russians on it, been punched in the face and vomited on it. And this time I get to shoot a gun. Very happy to be back.
Alan Cox in Uncle Vanya, Hampstead Theatre 2018

You've appeared in a number of Chekhov plays throughout your career – is there a particular reason you're drawn to his work?
He was an extraordinarily sensitive and hard working man. His life as a doctor and his craft as a short story writer sublimely synthesise in his work as a dramatist. He is forensically critical of the human condition while maintaining a sardonic compassion for human nature. His sense of humour and his compassion for the foibles of humankind have been something of a road map for me. Judi Dench describes William Shakespeare as "The Man Who Pays The Rent". For me that place seems to have been supplanted by Anton Pavlovich Chekhov.
Judi Dench and Alan Cox in The Seagull, National Theatre 1994

Why do you think audience interest in Chekhov and adaptations of his work is so enduring?
I think some audience members are attracted by the mysterious notion of the Russian Soul and a record of social life under the twilight of the Romanov Empire. But outside the esoteric and exoteric conditions of his time of writing, Chekhov's narrative insights shine an eternal light on the workings of the inner life. We are obliged to live a civilised existence in order to stay out of prison and a healthy one to keep out of hospital. But how do you do that when you are surrounded by idiots and cursed with the idea that you might be the biggest one of the lot?
Alan Cox in Longing, Hampstead Theatre 2013

In your owns words, what is Uncle Vanya about?
It is about the need for a family to let go of the past and the horrors of having house-guests overstay their welcome. On another level it is about the disintegration of a particular way of life. The business of inheritance law, estate management and the ethics of ecological awareness also get a look in. It carries a warning against taking the wrong things seriously and offers the remedy that work might just be the best antidote for depression.
Alan Cox in rehearsals for Uncle Vanya, Hampstead Theatre 2018

What do you think makes Terry Johnson's new adaptation different to previous versions?
It is traditional but it does not feel old fashioned. He has not updated it or changed its location. His language brings you into the Chekhovian world in an immediate way without feeling that it is peculiar to the manners of 19th century Russians. He knows how to craft a comedic line and he also allows the characters moments of effortless poetry. It is economical, direct and very playable.
Alan Cox in rehearsals for Three Sisters, Birmingham Rep 1998

Do you have a favourite quote from the play?
'If only there was a different way to live, and we could wake up one clear, calm morning and begin to live it. Forget the past, let all our regrets blow away like smoke and begin to live again. To live again.'
Alan Cox in The Rubinstein Kiss, Hampstead Theatre 2005

And finally, what would you like audiences to feel and think after watching this version of Uncle Vanya?
There is no better life to live than the one you are living. So step out of the auditorium and pick up where you left off with a little more loving kindness. Celebrate beauty and let people know you love them. Just that.
KEEPING YOU SAFE AT HAMPSTEAD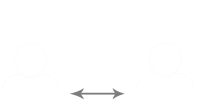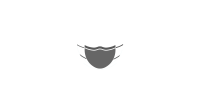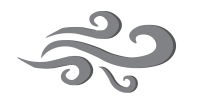 STATE OF THE ART VENTILATION