THE FESTIVAL: READ AN EXCLUSIVE EXTRACT FROM SUSIE BOYT'S LOVE AND FAME
Posted on 15 February 2018.
Posted in: Announcements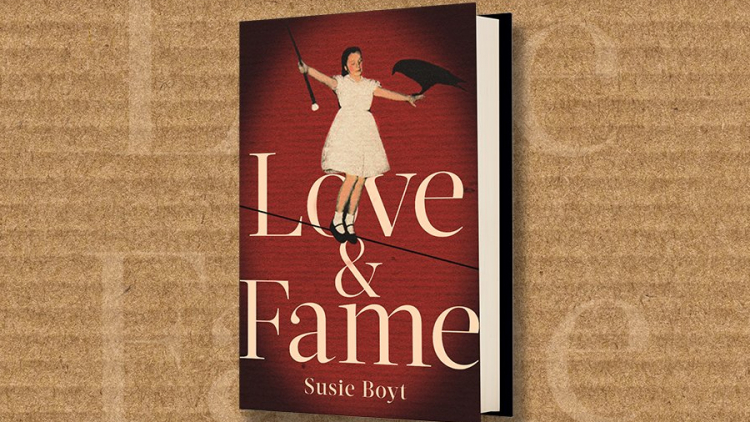 Ahead of her appearance at The Festival at Hampstead Theatre, read an exclusive extract from Susie Boyt's acclaimed novel Love and Fame.
Catch her in conversation with literary journalist Alex Clark on Saturday 17 February at 11am, discussing how to create engaging and authentic characters. 
---
Love and fame
chapter one
But this should be the happiest time of your . . . Just let yourself . . . Lots of people would die to . . . you should be . . . drain every last drop. It's a once in a lifetime, well let's hope. Oh. Well, sure, of course these things can be a bit . . . In fact, famously so. So just work on trying to maybe? Keeping busy and don't give yourself a second to— Of course there's too much pressure to feel as though everything's. And it's really important to allow yourself— Now and then, anyway.
Look away when you. You tried Tranquilitea? Avoiding caffeine, sugar and alcohol could really make a. Gluten's a pig. Don't watch the news every night, might be. Make an effort to enjoy things while. Loads of people don't know what's going on in the world and they're completely. Just a thought. Until you feel more— Early nights. ink of yourself as an athlete in preparation, a princess, a thoroughbred, a nun about to take— Maybe not that. Oh yes and definitely log out of anything that could . . . St John's wort is meant to be— Oh dear. That does sound. There's a brilliant woman off Devonshire Place, she's quite scary but you just lie down in this squishy leather throne and she somehow. Disengage. But you look well on it . . .
What do you mean? Of course you're not! Are you still doing your running because that's probably very. Eating clean foods might just. Have my mindfulness workout, no I promise you. You mustn't feel like you're the only one who's. No one admits it but apparently the major cause of the plastic surgery boom is not that anyone cares how they look it's just people want a week in bed afterwards without anyone thinking.
Take some deep breaths when you feel a bit. I'm pretty sure they sell it at Boots. That's it, that's right. In two three four. Have you had a little browse in the self-help section because? Try not to dwell on stuff. You want to come to Gentlemen Prefer Blondes? And you know, maybe we should all be fucking angry that for thousands of years in this country in this world it was accepted as fact that women were worth less than men and these things just don't seem to— What you going to have in your bouquet?
***
Eve was packing for her honeymoon, alone in the at, laying out the ice blue nightgown the shop assistant said would make her look like a goddess. She folded the bodice, smoothing down the gathers, taking care not to crease the springy lace, tucking it in like a child.
Christ. What was an eau de nil silk-satin bra and briefs set in the face of all this? What was a husband-to-be with an appraising smile and that look in his eye? Was that, too, sicko territory? Could your body exist outside the body of the world? Could you carve out a corner where romance was possible in the face of all this, in the face of the groin of all this?
At the last minute she ditched Venice, surprising everyone. A place that led with love was not to be trusted. And how could you feel anything in Venice that had not been felt before? Venice where every afternoon you could break your neck tripping over men on bridges, popping the question in scuffed brown brogues on bended knee while obliging gondoliers caught the whole thing on somebody's phone, to be sent as an e-attachment with the save-the-dates. Venice where there was nothing to do in the face of the curdling love-industry and all those malcontent churches and shops that bore down on you, relentless with tat: menacing black and gold eye-masks, pig-ugly beads, hideous artisanal tooled leather phone covers, nightmarish puppets with craven expressions, but croon, at the top of your voice 'Just one Cornetto'. The place was evil with atmosphere, rotting with romance.
Venice suddenly seemed to her deadly, brimming with hysterical aesthetes, desiccated collectors, red-handed cardinals with obscene bank balances. Venice was sick, she couldn't help thinking, clanking with skeletons and sinister institutions. The putrid, drains-y odour of the Grand Canal!
So, Chicago it was.
KEEPING YOU SAFE AT HAMPSTEAD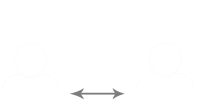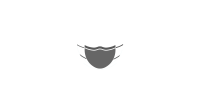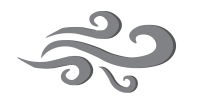 STATE OF THE ART VENTILATION