FULL CAST OF THE FIRM ANNOUNCED
Posted on 8 April 2019.
Posted in: Announcements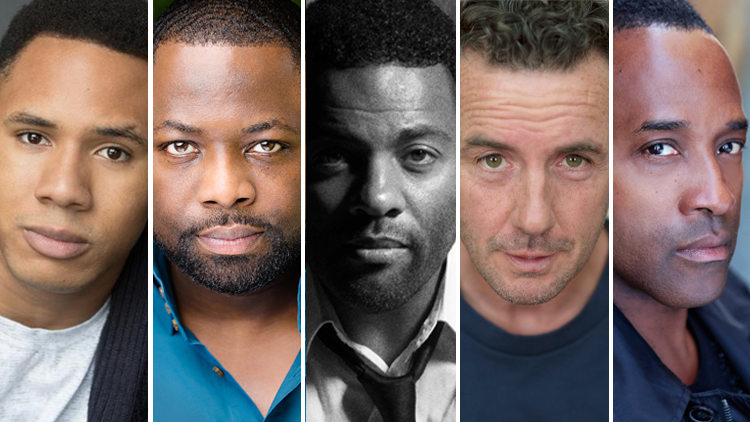 HAMPSTEAD DOWNSTAIRS / CELIA ATKIN PRESENT
THE FIRM
By Roy Williams
Directed by Denis Lawson
3 May – 8 June 2019 
'I can't get out of bed without groaning or feel summin inside of me is creaking… We're too old for this shit'
Hampstead Downstairs presents Roy Williams' gripping play The Firm, a tale of growing up, lifelong loyalties and how sometimes, it is possible to choose your own family. Directed by Denis Lawson, The Firm returns to Hampstead Downstairs following a sold out run in 2017. The cast includes Ray Fearon, Makir Ahmed, George Eggay, Jay Simpson and Clarence Smith.
In a pub in South London 'The Firm' reunite for the first time in twelve years. Once they were a notorious criminal gang. Today, they're older, wiser and wistful - their lives changed beyond recognition. 
But when an uninvited guest turns up to their reunion with an intriguing proposition and an explosive secret, they're tempted to try their hands at one last job… Will they escape their pasts unscathed?
Ray Fearon plays Gus.His theatre credits include Blue Door (Bath, Ustinov Studio); Hecuba; Julius Caesar; Pericles; Othello; Romeo and Juliet; The Merchant of Venice; Troilus and Cressida and Don Carlos (all RSC); Macbeth (Shakespeare's Globe); Guys and Dolls; Love's Labour's Lost; Blues For Mister Charlie and A Raisin in the Sun Walter (all Manchester Royal Exchange); The Lower Ninth (Donmar); Venice Preserved (Almeida); Sing Yer Heart Out for the Lads (National Theatre); The Soldier's Fortune (Young Vic); Macbeth (Manchester Festival) and A Midsummer Night's Dream (Sheffield Crucible). His film credits include Origin Unknown; The Foreigner; The Yellow Birds; Beauty and the Beast; The Hooligan Factory; Harry Potter and the Philosopher's Stone and Hamlet.Television credits include Fleabag; Silent Witness; Origin; Da Vinci's Demons; Snach; New Blood; Silk; Shakespeare and Hathaway; Above Suspicion; Revelations; Keen Eddie; Outside the Rules; As If; Coronation Street and Waking The Dead.
Makir Ahmed plays Fraser. Makir trained at the Identity School of Acting in London where he is based. His theatre work includes Four Minutes Twelve Seconds (Gothenburg English Studio); A Further Education (Hampstead Downstairs) and Cookies (Theatre Royal Haymarket). His television credits include Eastenders, Unforgotten (Series 2), Doctors and Casualty.
George Eggay plays Trent. His theatre work includes Ear For Eye (Royal Court); King Lear (Old Vic); The Tiger's Bones (Polka Theatre/Nottingham Lakeside Arts Centre); Arabian Nights (New Vic); Dishoodbe On TV (Hackney Empire); Nailed (UK tour); Passage to Freedom and This Accursed Thing (both National portrait gallery/ House of Commons /Birmingham Museum); Blue -Devil Papa Mas (Plymouth Theatre Royal); Frozen; A Streetcar Named Desire and The Power Book (All National Theatre); The Ramayana (Birmingham Rep/National Theatre); Starstruck (Tricycle); The Servant of Two Masters (Nottingham Theatre); The Meeting (Riverside Studios); The Robbers (Gate); Bretvski Street (Oval House); The Wind in the Willows (National Theatre) and Crossfire (Traverse – Paines Plow). His film work includes All You Need Is Kill and The Final Passage. His television work includes Black Earth Rising; Doctors; Sarajevo; Crimewatch; Spooks; Soldier Soldier; Pie in the Sky and Between the Lines.
Jay Simpson plays Leslie. Theatre work includes Arden of Faversham and The Witch of Edmonton (both RSC); Scenes From An Execution; Mother Clap's Molly House and Battle Royal (all National Theatre); The Pride (Sheffield Crucible); Dealer's Choice (Menier Chocolate Factory/Trafalgar Studios); Diamond Hard (Almeida); The Quaire Fellow (Oxford Stage Co/Tricycle) The Good Samaritan and No Experience Required (both Hampstead Theatre); Richard III (Pleasance); Srebrenica (Tricycle/National Theatre) and Afters (Old Red Lion/BAC). His film work includes The 101 Year Old Man; Their Finest; The Guvnors; Wild Bill; Dreams of a Life; Rush; Acts of Godfrey; Thomas; Shifty; Hush Your Mouth; The Holiday and Pride and Prejudice.  Television work includes MotherFatherSon; Brexit; King Gary; Chernobyl; Frontier; Henry IX; Peep Show; Silent Witness; Cradle to the Grave; Not Going Out; Silk; The Guilty; Run; Utopia; Him & Her; Mrs Biggs; The Suspicions of Mr Whicher; Hattie; Ashes to Ashes; Recovery; Bad Crowd; Soundproof; Rome; Foyle's War (3 series) and The Firm.
Clarence Smith plays Selwyn. His theatre work includes Hamlet; King Lear; Antony and Cleopatra; American Trade; As You Like It;  Winter's Tale; Pericles King Lear and Don Juan (all RSC); The Invisible Man (ArcolaLAB); Chasing the Moment (Southwark); King Lear (Headlong); Pure Gold (Soho); Shrieks of Laughter; Design For Living and Les Blancs (all Manchester Royal Exchange); The Storm (Almeida); The Honest Whore and The Merchant of Venice (both Shakespeare's Globe); Love at a Loss (Wild Iris Theatre Company); Romeo and Juliet; Fuente Ovejuna; Yerman and Blood Brothers  (all Bristol Old Vic); The Jamaican Airman Forsees and Our Country's Good (both Royal Court) and Smith (Salzburg National Theatre). His film work includes Misbehaviour; Intrigo: Death of an Author; Nobody Wants The Night; The Last Invasion, Ufo; Roswell; Star Wars: Episode I The Phantom Menace and The Dinner.  His television work includes Catastrophe; The Selection (US Pilot); Casualty;, Undercover; X Company; Holby City; Hollyoaks; The Last Detective; Waking the Dead; Eastenders and Undercover Cops.
Roy Williams' previous work at Hampstead Theatre includes The Firm (Downstairs); Wildefire and Local Boy (Main Stage). Other theatre work includes Soul: The Untold Story of Marvin Gaye (Royal and Derngate/Hackney Empire); Antigone (Pilot Theatre/UK tour); an adaptation of The Loneliness of the Long Distance Runner (Pilot Theatre/UK tour); Sucker Punch (Royal Court - nominated for Olivier Award for Best Play); Kingston '14 (Theatre Royal, Stratford East); Category B (Tricycle); Days of Significance (RSC); Joe Guy (Tiata Fahodzi); There's Only One Wayne Matthews (Polka Theatre); Baby Girl (NT Connections); Absolute Beginners (Lyric Hammersmith); Slow Time (National Theatre Education UK tour); Fallout (Royal Court); Sing Yer Heart Out for the Lads (National Theatre); Clubland (Royal Court); The Gift (Birmingham Rep); Lift Off (Royal Court); Starstruck (Tricycle - Winner of the Alfred Fagon Award for Best Play) and The No-Boys Cricket Club (Theatre Royal, Stratford East). His film and television work includes work includes Fast Girls; Let It Snow; Fallout; Offside (Winner of BAFTA Children's Film & TV Award for Best Schools Drama); Babyfather and Soon Gone: The Windrush Chronicles. His radio work includes adaptations of To Sir with Love; The Midwich Cuckoos and the original series The Interrogation.
Denis Lawson's directing work includes The Firm and The Meeting (both Hampstead Downstairs); The Anniversary (Garrick) and Little Malcolm and His Struggle Against the Eunuchs (Hampstead Theatre/Pinter). His theatre acting work includes Art (UK tour); The Acid Test (Royal Court); La Cage aux Folles (Playhouse - Olivier nominated); Lust (Haymarket/Walnut Street, Philadelphia); Oleanna (Duke of York); Volpone (Almeida); Ashes (Bush); Lend Me a Tenor; Mr Cinders (Fortune - Olivier Award); Pal Joey (Fortune - Olivier nomination); The Lucky Chance (Royal Court) and Bits of Lenny Bruce (King's Head). His film acting work includes The Machine; Broken; The Wee Man; Perfect Sense; The Chain; Local Hero; Providence; Star Wars Trilogy and The Man in the Iron Mask. His television acting work includes Victoria; The Life of Rock With Brian Pern; Inside No. 9; Parade's End; New Tricks (lead regular); Marchlands; Just William; Criminal Justice II; Law and Order UK; Enid; Breaking the Mould; No Holds Bard; The Passion; Robin Hood; Jekyll; Bleak House (Bafta & Emmy nominated); Sensitive Skin; Holby City (lead regular); Lucky Jim; The Fabulous Bagel Boys; Other People's Children; Bob Martin; The Ambassador; Cold Feet; Hornblower; Born Kicking; Boon and The Justice Game.
The Firm has been kindly supported by the Godwin family.
The Firm runs Downstairs from 3 May - 8 June
KEEPING YOU SAFE AT HAMPSTEAD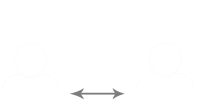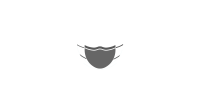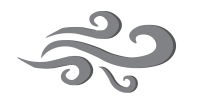 STATE OF THE ART VENTILATION