RUBY THOMAS WINS CHANNEL 4 PLAYWRIGHTS' SCHEME 2019
Posted on 10 December 2019.
Posted in: Announcements
We're delighted to announce that Ruby Thomas, writer of recent Downstairs show Either, is one of the six winners of the Channel 4 Playwrights' Scheme 2019 which celebrates and supports emerging British writing talent. The initiative awards six bursaries a year to new theatre writers and has been supported by Channel 4 since 2013. The other five winning writers are Dipo Baruwa-Etti, Tuyen Do (recently seen on our Main Stage in The King of Hell's Palace), Yasmin Joseph, Lulu Raczka and Ross Willis.

As a result of her win Ruby will now embark upon a one-year attachment to Hampstead. She will have the opportunity to meet a variety of theatre practitioners, read scripts as part of our programming team and provide a voice for the writer in the running of the building. In addition to her attachment, she has also received a commission for a new full-length play, allowing her to concentrate solely on writing for the first time. 
Playwrights were nominated by UK theatre practitioners with the six winners selected by the Scheme's Panel chaired by Sir Richard Eyre, this year's panel also included: Rosie Alison (Heyday Films), Jack Bradley (Sonia Friedman Productions
Sir Richard Eyre said: 'I was delighted that this year there were 6 such strikingly original plays and that their writers will have a chance to work with 6 different theatres. I'm very grateful to Channel 4 and the Peggy Ramsay Foundation for making this possible, and to the judging panel for their patient and conscientious work.'), Will Mortimer (The Bridge Theatre & The Peggy Ramsay Foundation), Julia Oh (Senior Commissioning Executive, Film4), Dinah Wood (Faber & Faber) and Nicholas Wright (Playwright). 
Roxana Silbert, Artistic Director of Hampstead Theatre, said: 'As a new writing theatre, taking emerging talent to the next level is exactly what Hampstead Theatre stands for. Ruby is an exceptional new talent, and we're delighted to have the opportunity to work with her over the next year, following the premiere of her debut play at Hampstead Downstairs earlier this season.'
Ruby Thomas said: 'I am so thrilled and thankful to Channel 4 and the Peggy Ramsay Foundation. For most writers, a vote of confidence and financial support are two items very high on their Christmas lists! I can't wait to spend more time at Hampstead Theatre. My experience of having Either produced there was one of warmth, respect, diligence and collaboration from the entire team.'
KEEPING YOU SAFE AT HAMPSTEAD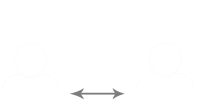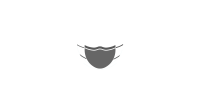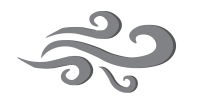 STATE OF THE ART VENTILATION