FULL WILDERNESS CAST ANNOUNCED
Posted on 1 March 2019.
Posted in: Announcements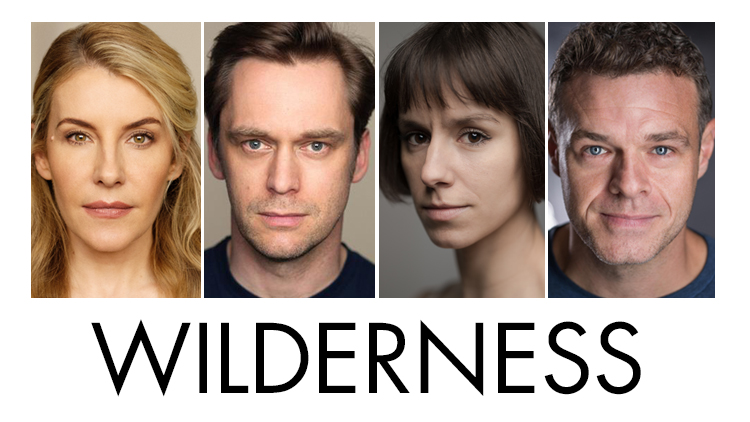 Full casting for the world premiere of Kellie Smith's Wilderness at Hampstead Theatre Downstairs includes Richard Frame, Natalie Klamar, Allison McKenzie and Finlay Robertson.
HAMPSTEAD DOWNSTAIRS / CELIA ATKIN PRESENT
WILDERNESS
Written by Kellie Smith
Directed by Anna Ledwich
21 March – 27 April 2019
'We can do better – can't we?'
Hampstead Theatre presents the world premiere of Kellie Smith's breakthrough play Wilderness. This searing exploration of unconditional love and of the personal sacrifices it demands will be directed by Anna Ledwich, which will be her eleventh Hampstead Theatre Production. The cast includes Richard Frame, Natalie Klamar, Alison McKenzie and Finlay Robertson.
Having both been deeply scarred by their own parents' separations, Joe and Anne never imagined they'd find themselves, years later, in the same position. Determined to place the interests of their son Alistair at the centre of their lives apart, they split with the firm objective of maintaining amicable relations at all costs. But a sudden change in circumstance triggers a chain of events that pushes their best intentions to the limit… Before they know it, they are both teetering dangerously close to the edge of an abyss.
Kellie Smith writes for theatre, film and radio and is currently developing ideas for TV. Her short films To Know Him and The Big Day have both been BIFA nominated and To Know Him was also nominated for a Royal Television Award. She has been shortlisted for the Bruntwood Prize and Channel Four playwright in residence at the Royal Exchange Theatre. Previously produced work for theatre includes Black Gold (Royal Exchange Studio); The Sum of Parts (Liverpool Everyman) and Blackout (The Dukes Theatre, Lancaster). Her play The Monstrum was part of NT Connections and she has written other plays for young people including The Lost Things, which won Theatre Centre's 'Skylines Showcase'. Kellie has written three afternoon plays for BBC Radio Four, the most recent being The Archivist.
Anna Ledwich began her directing career at Theatre503. She was awarded the Michael and Morvern Heller Director's Bursary at Chichester Festival Theatre and was co-Artistic Director of Theatre on the Fly for Chichester's 50th Anniversary Celebrations. Anna received the Gate Theatre/Headlong New Directions Award for her adaptation of Frank Wedekind's Lulu and was nominated for the 2015 Olivier Award for Outstanding Achievement in an Affiliate Theatre for Four Minutes Twelve Seconds at Hampstead Downstairs and the 2018 Olivier Award for Best Comedy for Dry Powder at Hampstead Theatre. Recent work includes Cookies (Theatre Royal Haymarket); Dry Powder and Labyrinth (Hampstead Theatre); Acceptance; No One Will Tell Me How to Start a Revolution; The Argument; Deluge; Donny's Brain and The Empty Quarter (all Hampstead Downstairs); Kiss Me and Four Minutes Twelve Seconds (both Hampstead Downstairs/West End); The Stick House (Raucous Collective/Bristol Old Vic); Blue Remembered Hills and A Christmas Carol (both Chichester Festival Theatre); Dream Story (Gate) and How Does A Snake Shed Its Skin (Summerhall/National Theatre Studio). Anna's adaptation of Beauty and the Beast premiered at Chichester Festival Theatre in 2017.
Richard Frame plays Alan/Peter/Policeman. His theatre work includes The Lion King (Lyceum Theatre); Blue Remembered Hills (Theatre On The Fly; Chichester); Pocket Comedy; Richard III; The Comedy of Errors; A Midsummer Night's Dream and The Merchant of Venice (all Propeller); London Assurance (National Theatre); I Love You Because (Landor Theatre); Absolute Beginners (Lyric, Hammersmith); Me and My Girl (UK tour); Promises, Promises (Sheffield Crucible); The Lion, the Witch and the Wardrobe (West Yorkshire Playhouse); Our House (Cambridge Theatre); A Chorus of Disapproval and The Beggar's Opera (both Bristol Old Vic); Love's Labour's Lost and A Midsummer Night's Dream (both Regent's Park); Sealife (New Vic Studio) and A Christmas Carol (Chichester Festival Theatre). Film work includes London Road and The Pool. Television work includes EastEnders; Outnumbered; Holby City; The Hollow Crown; Kingdom; MI High; Family Affairs; Wire in the Blood and Hearts and Bone.
Natalie Klamar plays Anne. Her theatre work includes Keith? (Arcola); Richard II (Almeida); Prom Kween (Aine Flanagan Productions); Othello (Shakespeare's Globe); Cleansed and I Want My Hat Back (both National Theatre); Future Conditional (Old Vic); The Cherry Orchard (Young Vic); This May Hurt a bit (Out of Joint); All's Well That Ends Well; As You like It; Hamlet; King John; A Soldier In Every Sense and Richard III (all RSC); Town (Royal & Derngate) and Breakfast at Tiffany's (Haymarket). Television work includes Patrick Melrose; Grantchester; Vera; Holby City; Midsomer Murders; Misfits and Doctors.
Allison McKenzie plays Stephanie/Neighbour/Cafcass Officer. Her theatre work includes Two Noble Kinsmen; Seven Acts of Mercy and The Rover (all RSC); The Lion, the Witch and the Wardrobe and The White Witch (both Birmingham Rep); Macbeth (Trafalgar Studios); The Snow Queen and Hamlet (both Lyceum); Doctor in the House (UK tour); Witchcraft (Finborough); Macbeth (Nottingham Playhouse/Lyceum); Sexual Perversity in Chicago; Cabaret; All My Sons; The Playboy of the Western World and A Midsummer Night's Dream (all Dundee Repertory) and James and the Giant Peach (Glasgow Citizens Theatre). Film work includes Swung; Airborne; 16 years of Alcohol; Club Le Monde and New Town Killers. Television work includes The Athena; The Victim; Press; Shetland; Beowulf; Line of Duty; MI High; Bob Servant; Rebus and River City.
Finlay Robertson plays Joe. His theatre work includes The Merchant of Venice (Almeida); Toast; The Vertical Hour and Casualties (all Park Theatre); Strong Arm (as author and performer - Edinburgh); An Invitation (Soho); Speed Death of the Radiant Child and Blown (both Plymouth Drum); Riot Pilot (Hackney Empire); The Night Heron (Royal Court); The Alchemist (Riverside Studios); Scream If You Want to Go Faster (Unlimited Theatre); Kissing Bingo (Finborough) and Weepie (Edinburgh). Film work includes Hammer of the Gods; Cocknies vs Zombies; F; The Story Of; The Disappeared; In A Day; Alfie; Vintage Blood; Black Dust and Be Good. Television work includes Unforgotten 3; Doctors; Silent Witness; Humans; New Tricks; The Curse of Edgar; Scott & Bailey; Body Farm; Taggart; Garrow's Law; How Not to Live Your Life; Doctor Who; Persuasion; Life Begins; Robin Hood; Hotel Babylon; The Bill; The Wild West; Doc Martin; The Golden Hour; Ny-Lon; Prime Suspect and Peak Practice.
Wilderness plays Downstairs 21 March - 27 April
KEEPING YOU SAFE AT HAMPSTEAD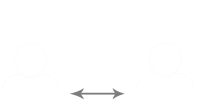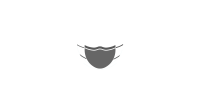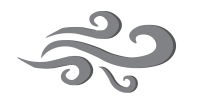 STATE OF THE ART VENTILATION