FULL CAST ANNOUNCED FOR THE KING OF HELL'S PALACE
Posted on 31 July 2019.
Posted in: Announcements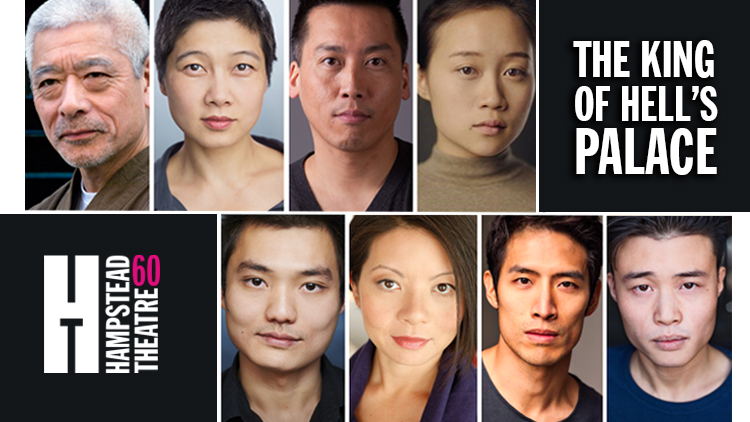 THE KING OF HELL'S PALACE
By Frances Ya-Chu Cowhig
Directed by Michael Boyd
Designed by Tom Piper
Lighting by Colin Grenfell
Sound and Composing by Nicola Chang
Assistant Director Mingyu Lin
5 September – 12 October 
'It doesn't matter if the cat is white or black. As long as it catches mice, it is a very good cat'
Hampstead Theatre today announces the full casting for the world premiere of Frances Ya-Chu Cowhig's blazing thriller The King of Hell's Palace. Directed by Michael Boyd, this new play is based on the true story of a whistleblowing heroine and her extraordinary mission to expose a cover-up of epic proportions. The cast includes Aidan Cheng, Celeste Den, Tuyen Do, Christopher Goh, Togo Igawa, Vincent Lai, Kok-Hwa Lie and Millicent Wong.
Henan Province, 1992. China is laying the foundations for global wealth and power - business is booming. Yin-Yin, a young Ministry of Health official, finds herself recruited into a new and unusual trade that boasts infinite stock and infinite demand. But amidst the hype and the soaring profits, she rapidly uncovers an unimaginable secret that will test to the limit her loyalties to her profession, to her family and to her country...
Playwright Frances Ya-Chu Cowhig said:
'I am thrilled to be premiering The King of Hell's Palace at Hampstead Theatre this autumn. The development of this play began six years ago in Salt Lake City with interviews with Dr. Shuping Wang, the former Chinese public health official whose experiences as a whistle-blower in the Henan AIDS crises inspired me to write this play. The story of the Henan Ministry of Health's Plasma Collection Centers, a tale of how government and corporations literally profited off selling the blood of poor people, has long felt to me like a potent way to think about industrialisation and global capitalism. As we grow increasingly conscious of the devastating ecological consequences of ignoring scientific evidence and the generational and societal costs of corporations and governments who privilege profit over people, the themes and questions the play asks are only becoming more relevant and resonant. It is an honour to bring this story to a world premiere production under the skilful eye of the brilliant Michael Boyd, with a remarkable cast of actors. I look forward to sharing The King of Hell's Palace with you in September.'

Aidan Cheng plays Little Yi/Peter. Aidan was a 2018-2019 member of the National Youth Theatre Repertory Company where his theatre work included Macbeth; To Kill a Mockingbird; Consensual and Victoria's Knickers. Television work includes Harlots (series 3 regular).
Celeste Den plays Yin-Yin/Luo-Na having been part of The King of Hell's Palace workshop at The Goodman Theatre in Chicago, 2016. Her theatre work in the UK includes Wild Swans (Young Vic). Other theatre work includes M. Butterfly (Broadway); Chinglish (Berkeley Repertory Theatre, South Coast Repertory/Hong Kong Arts Festival); Water by the Spoonful and Two Gentlemen of Verona (both Oregon Shakespeare Festival); Wild Swans (American Repertory Theatre); Trudy and Max in Love and Death of a Salesman (both South Coast Repertory); As You Like It and King of the Yees (both Baltimore Center Stage); Between Two Friends (Actors Theatre of Louisville); Othello (Boston Court); The Joy Luck Club (East West Players); The Merchant of Venice (LA Women's Shakespeare) and 11 Septembre 2001; King Lear and Peach Blossom Fan (all Center for New Performance). Her Film work includes Larry Crowne and the up-coming Music. Television work includes What/If; The Blacklist; 9-1-1; Law & Order: True Crime; Homeland; Scandal; Shameless; Castle; Criminal Minds and American Horror Story. Celeste Den received her MFA from California Institute of the Arts and is a recipient of the TCG Fox Resident Actor Fellowship for Exceptional Merit, Round 12.
Tuyen Do plays Lili/An-Mei/Ruzhen. Theatre work includes Pah-La (Royal Court); The Great Wave (National Theatre); Mothergun (Chaskis Theatre, Upstairs Arts Theatre); Unbroken (Tamasha Theatre); Mothers and Daughter (Tamasha Theatre Scratch Night); Golden Child (True Heart Theatre, New Diorama); A Dream from a Bombshell and The Grammar of Love (both Ovalhouse Theatre). Film work includes The Ones Below and Luck. Short film work includes The Trip (Winner Unchosen Film Festival); Healthy (Official selection at AFFD, AFF & BAAFF); Cross Your Fingers (Selection Iris Award, LLGFF 2012); Happy Accident; Interval and My Dad the Communist. Television work includes EastEnders; Different For Girls (Series regular); 24: Live Another Day; Scrutiny and My So Called Life Sentence.
Christopher Goh plays Shen/Han-Han. Christopher trained at The Actors Temple. Theatre work includes 38th Parallel (Park Theatre); Spill (Southwark Playhouse) and The Arrest of Ai-Weiwei (Hampstead Theatre). Film work includes Hunter Killer; The Power of the Heart; Enthralled and Real Playing Game. Television work includes The Romanoffs; The Five; Strike Back; You, Me and the Apocalypse; Spooks; The Royals and Stephen Hawking's Universe.
Togo Igawa plays Old Yang/Minister Li. Theatre work includes The Cherry Orchard (Bristol Old Vic/Royal Exchange); Her Voice (Dublin Theatre Festival); Pacific Overtures (Donmar); The Ashgirl (Birmingham Rep); Who Do We Think We Are? (Southwark Playhouse); The Great Highway (Gate); Ghetto (Riverside Studios); The Rover; The Fair Maid of the West and The Great White Hope (all RSC). Film work includes The Gentlemen; AMS Secrets; Mamma Mia! Here We Go again; Star Wars: The Last Jedi; The Confessions (Le Confessioni); Breaking the Bank; Everly; Hector and the Search for Happiness; Kano; Gambit; 47 Ronin; Tasting Menu (Menú Degustación); Johnny English Reborn; The Hedgehog (Le Hérisson); Ninja; John Rabe; Thomas and Friends: Hero of the Rails; A Matter of Size; Memoirs of a Geisha; The Last Samurai; Code 46; Topsy-Turvy; Eyes Wide Shut; The Tribe; The Nine Lives of Tomas Katz; National Achievement Day and Just Like a Woman. Television work includes The Crown (Season 3); Giri/Haji; Origin; Doctor Who; Doctors; Marco Polo; Strike Back; Casualty; Street Fighter: Assassin's Fist; That Mitchell and Webb Look; The IT Crowd; Torchwood; Murphy's Law; Drop the Dead Donkey; Karaoke (Dennis Potter); Lovejoy; Murder Most Horrid; The Ginger Tree and Defrosting the Fridge.
Vincent Lai plays Wen/Johnny. Vincent graduated from LAMDA in 2017. Theatre work includes The Great Wave (National Theatre). Theatre work whilst training at LAMDA includes Spring Awakening; The Revenger's Tragedy; Our Country's Good and Three Sisters.
Kok-Hwa Lie plays Kuan/Wang-Wei. Theatre work includes The King and I (London Palladium/UK tour); Here Lies Love (National Theatre); Miss Saigon; Mamma Mia!; Aida; Jesus Christ Superstar; The Wiz; Rent; Hij Gelooft in Mij; Petticoat and Ciske De Rat (all Stage Entertainment Netherlands); Love Me Just a Little Bit More (First in the Field, Netherlands) and Miss Saigon (Stadttheater Sankt Gallen, Swizerland). Film work includes The King and I: From The London Palladium; The Conductor; De Zevende Hemel; Kidnep and Plan C.  Television work includes Hunter Street; K3 Rollerdisco; Ransom 03; Klem II; Familie Kruys; De Zuidas; Flikken Rotterdam; Undercover; Nieuwe Buren; Flikken Maastricht; Absentia;  Penoza V; Vlucht HS13; Berlin Station; Project Orpheus; Caps Club (Season 3); Jeuk;  Heer en Meester; Aap Poot Pies; Charlie; Stellenbosch; Avro Musical Singalong; Samen!; Onderweg Naar Morgen; Musical Awards; Dok 12; Westenwind and Goede Tijden Slechte Tijden.
Millicent Wong plays Jasmine/Pei-Pei. Millicent graduated from Central School of Speech and Drama in 2019. Theatre work includes Pah-La (Royal Court); Forbidden City: Portrait of an Empress (Singapore Repertory Theatre) and Beauty World (Dick Lee Entertainment). Theatre work whilst training includes Six Degrees of Separation; Macbeth; Richard III; A Streetcar Named Desire; A View From the Bridge; As You Like It; Closer and The Three Sisters.Television work includes Dracula.
Frances Ya-Chu Cowhig is an internationally staged playwright whose plays include Snow in Midsummer (RSC, Oregon Shakespeare Festival); The World of Extreme Happiness (Goodman Theatre, Manhattan Theatre Club, National Theatre); Lidless (Trafalgar Studios, Page 73 Productions) and 410[Gone] (Crowded Fire Theatre, Yantgze Rep, Rorschach Theatre). Her plays have received the Yale Drama Series Award (selected by Sir David Hare), the Wasserstein Prize, an Edinburgh Fringe First Award, the Keene Prize for Literature and a United States Artist Fellowship. She is currently writing the script for Alan Taylor's upcoming feature film Gold Mountain.

Michael Boyd's recent directing work includes Tamburlaine (RSC); The Cherry Orchard (Bristol Old Vic/Royal Exchange); The Open House (Theatre Royal, Bath/Print Room, London); The Intelligent Homosexual's Guide to Capitalism and Socialism With a Key to the Scriptures (Hampstead Theatre); Right Now (Traverse Theatre, Edinburgh/Theatre Royal, Bath/Bush); Orfeo (Royal Opera House/Roundhouse - Olivier Award nomination); Pelléas et Mélisande; Eugene Onegin and Don Giovanni (all Garsington Opera) and Tamburlaine (Off Broadway – winner of Obie, Drama Desk and Drama League Awards). His work has won many UK and international awards, including four Oliviers, and he was knighted for services to drama in 2012. Michael was the Artistic Director of the Royal Shakespeare Company from 2002-12 and the Artistic Director of the Tron Theatre in Glasgow from 1985-96.
Celeste Den is appearing with the permission of UK Equity, incorporating the Variety Artistes' Federation, pursuant to an exchange programme between American Equity and UK Equity.
Public Booking is now open.
KEEPING YOU SAFE AT HAMPSTEAD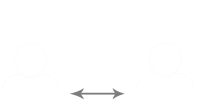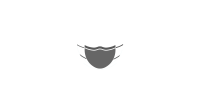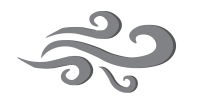 STATE OF THE ART VENTILATION