Roxana Silbert's Debut Season: Statement
Posted on 23 July 2019.
Posted in: Announcements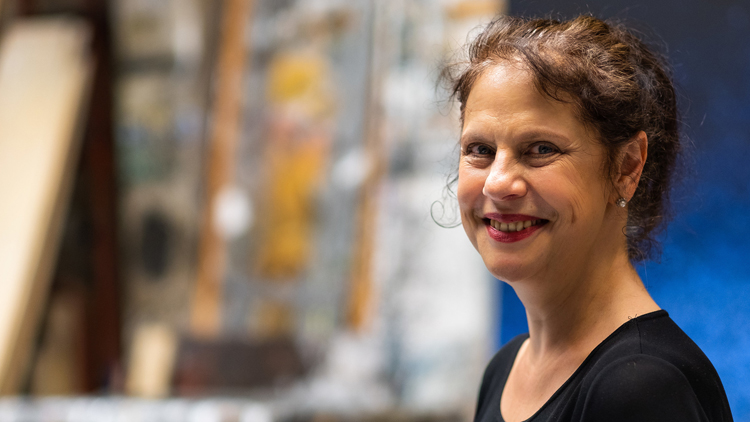 'I am excited to introduce my debut season as Artistic Director of Hampstead Theatre. Hampstead is where I fell in love with new plays. When I first arrived in London from a city with no producing theatre and a school with no drama department, I had very little experience of theatre. I saw every production here for the first five years of my London life, usually more than once. My first job was as a Hampstead script reader. My career as director of new plays is almost entirely due to Hampstead Theatre. It is very dear to my heart so this is a wonderful moment.
We need new theatre now more than ever to inspire audiences wrestling and navigating a world that seems to be in freefall. These six premieres ask vital questions about community and individualism, greed and account, the responsibility and rights of the individual, technology and privacy, uncertainty and identity, the toll on mental health, and, always, the need to find love and connection. They are theatrical, human, and brilliantly written. Here is a vibrant and varied selection of new stories, from home and abroad, epic and true, by six voices all new to the Hampstead stage. My personal highlights are launching two unproduced playwrights, Ruby Thomas and Al Blyth, and featuring Tom Morton-Smith and Al, both of whom I recruited onto the Paines Plough Future Perfect programme when I was Artistic Director. I am proud and eager to share these young and extremely gifted voices with the world. Ruby Thomas and Chinonyerem Odimba have delivered two stunning human plays about relationships today. Frances Ya-Chu Cowhig opens the season with her whistleblowing heroine, set in 90s China. Jordan Tannahill's riotous reimagining of Renaissance Italy is followed by Tom Morton-Smith's retelling of the Cold War's 'The Match of the Century' and, finally, I'm thrilled to be directing my Hampstead debut with Al Blyth's first full-length play - an explosive espionage thriller, the story of which is happening in our own backyards now. Each voice has plenty to say that will leave you thinking long into the night...
I am really excited to be working with some of the best directors in British Theatre this season. My friend and highly esteemed colleague, Michael Boyd, makes an anticipated return to Hampstead following the unforgettable iHo by Tony Kushner. I extend a warm welcome to Blanche McIntyre, Annabelle Comyn, Guy Jones and Daniel Bailey (who was my erstwhile Associate Director at Birmingham REP) who all make their Hampstead debuts. We are lucky to have their vision, ambition and energy under one roof. Together, we aim to entertain, enrich and surprise you in equal amounts.
I'm proud that Hampstead is one of the most accessible theatres in the city when it comes to ticket pricing and access schemes. I am determined to maintain and build upon the excellent opportunities already in place, starting with a season offer for the Main Stage. Anyone can see all four new Main Stage productions for the price of three. This means, if you are under 30, you can see four world-class productions for thirty pounds. We have also made 8,000 £10 tickets available for under 30s for any performance. And with Hampstead's Downstairs Club, under 30s have free priority booking access to these tickets as well as the popular £5 tickets for Downstairs.  
A new work theatre requires strong, diverse voices not just on the stage but off it too. I am delighted to announce that Hampstead has two new Associate Companies working in house – The Mono Box and Creative Multilingualism. Both companies are led by truly inspirational theatre practitioners - Polly Bennett, Joan Iyiola and Daniel Tyler-McTighe. We're thrilled to be supporting the brilliant work of The Mono Box, who are dedicated to helping people look for alternative routes to theatre training, searching for a like-minded working community to enhance their skills as they navigate their way through the industry. Daniel will be working with young people in Camden for whom English is a second language. In our mission to offer more pathways to new writers, we have opened Hampstead's script submission window from a month to all year round. If you've got a voice that can excite, entertain and provoke - we want to hear from you. We are also working with The Mono Box on a new play competition and applications open soon for Hampstead's Inspire Programme, led by Roy Williams.
Finally, our Main Stage auditorium is currently undergoing a full refurbishment complete with an additional 45 seats to welcome new audiences and build upon our financial sustainability. I really look forward to opening our new doors to you come September – just in time to celebrate Hampstead's 60th Birthday. Here's to a new and exciting chapter for this incredibly special and important theatre. Thank you for your support.'
KEEPING YOU SAFE AT HAMPSTEAD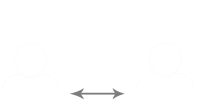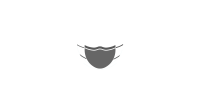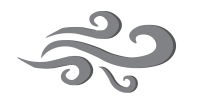 STATE OF THE ART VENTILATION