FULL CAST ANNOUNCED FOR SLEEPWALKING
Posted on 28 February 2020.
Posted in: Announcements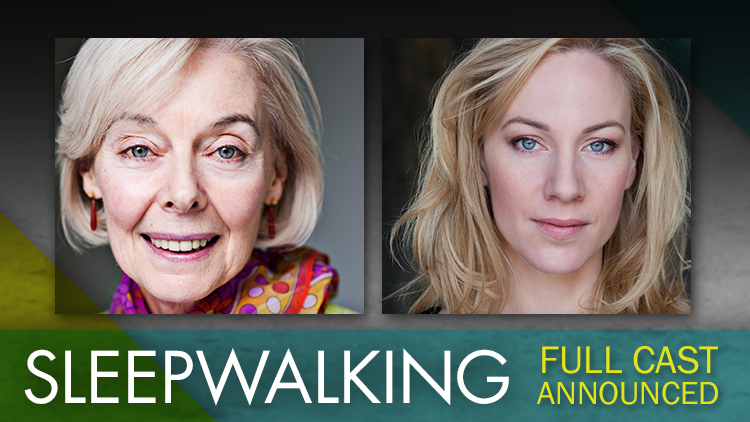 HAMPSTEAD DOWNSTAIRS / CELIA ATKIN PRESENTS 
SLEEPWALKING
Written by Hannah Khalil
Directed by Audrey Sheffield
Design by Anna Reid
Lighting by Ali Hunter
Sound by Julian Starr
Cast includes Eileen Nicholas & Jeany Spark
FULL CAST AND CREATIVE TEAM ANNOUNCED FOR SLEEPWALKING, HANNAH KHALIL'S DEBUT AT HAMPSTEAD THEATRE
ACCLAIMED STAGE AND SCREEN ACTORS, EILEEN NICHOLAS AND JEANY SPARK WILL PERFORM IN THIS WORLD PREMIERE, DIRECTED BY AUDREY SHEFFIELD, ALSO MAKING HER DEBUT AT HAMPSTEAD THEATRE
SLEEPWALKING, A DARK NEW THRILLER THAT EXPLORES MOTHERHOOD, WILL BE PERFORMED IN THE THEATRE'S STUDIO SPACE FOR SUPPORTING NEW VOICES, FROM 26 MARCH UNTIL 2 MAY 2020


Just ask me. To help. It's what I'm here for. I want to.
Hampstead Theatre has announced the full cast and creative team for James Tait Black prize-nominated writer Hannah Khalil's dark new thriller Sleepwalking which will run from 26 March until 2 May 2020, marking her debut at the theatre.
Acclaimed stage and screen actors Eileen Nicholas and Jeany Spark will perform in this world premiere, directed by Audrey Sheffield who is also making her debut at Hampstead Theatre. Sheffield will be joined by designer Anna Reid, with lighting design by Ali Hunter and sound design by Julian Starr.
Eileen Nicholas is known for her role as Renton's mother in the iconic 90s film Trainspotting and the more recent sequel T2 Trainspotting. Other screen credits include the film You Need Help and roles in the TV dramas, Broken and Midwinter of the Spirit. Recent theatre credits include Richard III with Headlong, Midsummer with National Theatre of Scotland, presented at Edinburgh International Festival and Mary Stuart at the Duke of York's with the Almeida Theatre.
Nicholas will be joined by Jeany Spark, known to television audiences for her portrayal of Linda Wallander in the UK TV detective drama series, Wallander starring alongside Kenneth Branagh. Other screen credits include, Collateral, Born to Kill, Line of Duty 2 and Man Down. Theatre credits include Crooked Dances with the Royal Shakespeare Company, Skylight with Theatr Clwyd and Battleface with the Bush Theatre.


Life as a mother is full of challenges: there's the house to be paid for, a high-pressure full-time job, and a daughter who has started having nightmares.  So it's a relief when grandma steps in to help: dealing with the school run, preparing the daughter's dinner, reading the bedtime story… everything suddenly becomes easier.  But what starts as desperately needed support gradually begins to feel pernicious. Best not to look too closely. Questioning things might lead to the end of this essential arrangement. And then the telephone starts to ring in the middle of the night…
 
Roxana Silbert, Artistic Director of Hampstead Theatre, said "I am delighted to be welcoming these brilliant new artists into our Downstairs space, dedicated to bringing audiences the most exciting voices in contemporary theatre. I can't wait to see Hannah's visceral play brought to life."
Hannah Khalil, Playwright of Sleepwalking said: "I am so excited to be making my debut at Hampstead's Downstairs space.  I've always loved the intimacy of this studio space and think it will be the perfect setting for Sleepwalking. I can't wait to see it performed by these wonderful actresses whose work I've long admired."
Audrey Sheffield, Director of Sleepwalking said: "When I first started working as a director, I came to see a lot of Hampstead Downstairs work and I always found it a really exciting and inspiring space.  I'm especially thrilled to now be making my directorial debut at the theatre and with Hannah's fascinating, honest and deeply affecting new play.  I can't wait to get into the rehearsal room with this incredible cast and whole team, to bring this production to life."


ACTORS' BIOS
Eileen Nicholas (Mother)
Theatre work includes Richard III (Headlong); Midsummer (National Theatre of Scotland); Mary Stuart (Duke of York's/Almeida); Del Gesu's Viola (Oran Mor); Every One (Battersea Arts Centre); All About My Mother (Old Vic); Buried Child (Upstairs At The Gatehouse); End Game (Donmar); Lobster/Vantastic (Oval House); Talking Heads (Theatre Royal, Bury St. Edmunds); Misery (Edinburgh Festival); Cutting a Rug (Young Vic); The Revengers Tragedy (Cambridge Theatre Company); American Bagpipes (Royal Court); Request Programme (Bush); Through the Leaves (Traverse/Bush); The Importance of Being Earnest (Salisbury Theatre); Juno and the Paycock (Edinburgh Lyceum); Elizabeth Gordon Quinn (Traverse) and The Queen of Lucky (Oran Mor/Traverse).
Film work includes Estranged; The Child; Late Bloomers; Bomber; Trainspotting; Regeneration and Mr Corbett's Ghost.
Television work includes Casualty; Doctors; Broken; Midwinter of the Spirit; Law & Order UK; Half Broken Things; Widow Maker; The Bill and Between the Lines.


Jeany Spark (Daughter)
Theatre work includes Crooked Dances (RSC); Skylight (Theatr Clwyd); Battleface (Bush); Dances with Dogs (Leicester Square Theatre); Celebrity Night at Café Red (Trafalgar Studios); A Voyage Round My Father (Salisbury Playhouse); Moscow Live (High Tide) and Waste (Almeida).
Film work includes The Fifth Estate; Red Lights; Sump (Short); As One (Short) and Worm (Short).
Television work includes I Am Hannah; Collateral; Born to Kill; Man Down; Jericho; Wallander; The Interceptor; Da Vinci's Demons; Line of Duty 2; The Escape Artist; Vera; A Touch of Cloth; Death in Paradise; Law and Order UK; Shirley; Black Mirror: The National Anthem; Hattie; Sherlock; The Thick of It; Tess of the D'Urbervilles and Lewis: And the Moonbeams Kiss the Sea.


CREATIVE'S BIOS
Ali Hunter (Lighting Designer)
Ali trained at RADA.
Recent theatre work includes Fix (Pleasance); Benched and The Quake Within (both LCDS at the Place); The Man who wanted to be a Penguin (Stuff and Nonsense); Mother of Him (Park200); For Services Rendered; The Play About my Dad and Woman before a Glass (all Jermyn Street); Cash Cow (Hampstead Downstairs); Rattlesnake; Don't Forget the Birds and Sugar (all Open Clasp); Muckers (The Egg, Conde Duque); Soft Animals (Soho); Clear White Light (Live Theatre, Newcastle); Treemonisha and The Boatswain's Mate (both Arcola); Gracie and The Biograph Girl (both Finborough); Out of Sorts and Isaac Came Home from the Mountain (both Theatre503); Tune-D In (The Place); The Acid Test (The Cockpit); Tenderly (New Wimbledon Studio); Katzenmusik (Royal Court) and Foreign Body (Women of the World Festival).
Ali was the Young Associate Lighting Designer for Matthew Bourne's Romeo and Juliet in 2019.


Hannah Khalil (Writer)
Hannah is a writer of Palestinian-Irish heritage,.
Stage plays include A Museum in Baghdad (RSC/Kiln); Interference (National Theatre of Scotland); Scenes from 68* Years – (Arcola - James Tait Black Award shortlisted); The Scar Test (Soho); Bitterenders (ReOrient Festival, San Francisco) and Plan D (Tristan Bates - Meyer Whitworth Award shortlisted).
Radio plays include The Unwelcome, Last of the Pearl Fishers and The Deportation Room.
Hannah was the Bush Theatre's writer on attachment in 2016/7 as part of the first Project 2036 cohort. She was the recipient of the Arab British Centre's Award for Culture in 2017. Her work is published in the UK, USA and Canada. She is currently under commission to Shakespeare's Globe, Chichester Festival Theatre and the Central School of Speech and Drama. 


Anna Reid (Designer)
Anna is a set and costume designer based in London and a graduate of Wimbledon College of Art.
Design work includes Cash Cow; Paradise and The Hoes (all Hampstead Downstairs); Dust (New York Theatre Workshop); The Sweet Science of Bruising (Wilton's Music Hall); Our Country's Good and A Midsummer Night's Dream (both Tobacco Factory, Bristol); Four Minutes Twelve Seconds; The Kitchen Sink and Jumpers for Goalposts (all Oldham Coliseum); Scrounger and I'm Gonna Pray For You So Hard (both Finborough); Soft Animals; Drip Feed; Fury and Brute (all Soho); Mary's Babies and Dry Land (both Jermyn Street); Twelfth Night; Collective Rage; Dear Brutus; The Cardinal and School Play (all Southwark Playhouse); Rasheeda Speaking (Trafalgar Studios); Schism (Park Theatre); Grotty (The Bunker); Tiny Dynamite (Old Red Lion); Rattle Snake (Live Theatre, Newcastle/Theatre Royal, York/Soho); Sex Worker's Opera (set only, UK tour/Ovalhouse Theatre); Arthur's World (Bush); Hippolytos (V&A) and Hamlet (Riverside Studios).


Audrey Sheffield (Director)
Theatre work as Director includes Twenty Twenty (Young Vic); The Effect and Apologia (both English Theatre, Frankfurt); NFTS Screenwriters' Showcase (Soho); The Dark Room (Theatre503 - Nominated for Best Director Offies 2017); Our Lady of 121st Street (Bristol Old Vic Theatre School); We Too Are Giants (Kiln); The Scar Test (Arcola/UK tour); Piggies (Central School of Speech and Drama); Almost Near (Finborough); June (Park Theatre); Little Flower of East Orange (National Theatre Studio); Bohemians (Etcetera) and Moony's Kid Don't Cry (King's Head). 
Theatre work as Associate/Assistant Director includes Pinter at The Pinter (Harold Pinter Theatre); Don Quixote (West End/RSC); Don Juan in Soho (Wyndham's); Dead Funny (Vaudeville); Hand to God (West End); Electra (Old Vic); Rapture, Blister, Burn (Hampstead Theatre); Antony and Cleopatra and Troilus and Cressida (both RSC); One Man, Two Guvnors (West End); The Effect (National Theatre); Lay Down Your Cross (Hampstead Downstairs); The Coronation of Poppea (Operaupclose, King's Head).
Audrey is a recipient of MGCfutures Bursary, was selected as an OLD VIC 12 Director 2019 and Nominated for the Arts Foundation Award 2018.


Julian Starr (Sound Designer and Composer)
Julian is a London based sound designer and composer specialising in creative sound design for theatre, musicals, events and installations around the world.
He is a two-time Off West End Theatre nominated Sound Designer and is also the Associate Sound Designer to the Finborough Theatre.
Theatre work includes Scrounger and The Wind of Heaven (both Finborough); ZOG (UK tour); Othello (Union); Cry Havoc and Martha, Josie and the Chinese Elvis (both Park Theatre); Alice in Slasherland (Old Fitz Theatre, Sydney); Surf Séance (Sydney Arts Festival); The Comedy of Errors and Pericles (both Czech Republic, Valtice Castle); You Only Live Forever (Soho /UK tour); White Noise and Killing It (both Vaults Festival).
Design Assistant/Associate work includes Talk and Richard III (both Sydney Opera House) and An Inspector Calls (as Production Sound Engineer UK/Ireland tour).
Sleepwalking plays Downstairs from 26 March - 2 May. 
KEEPING YOU SAFE AT HAMPSTEAD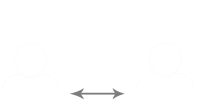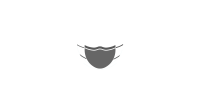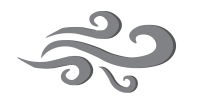 STATE OF THE ART VENTILATION