FULL CAST ANNOUNCED FOR THE TWO CHARACTER PLAY
Posted on 2 March 2020.
Posted in: Announcements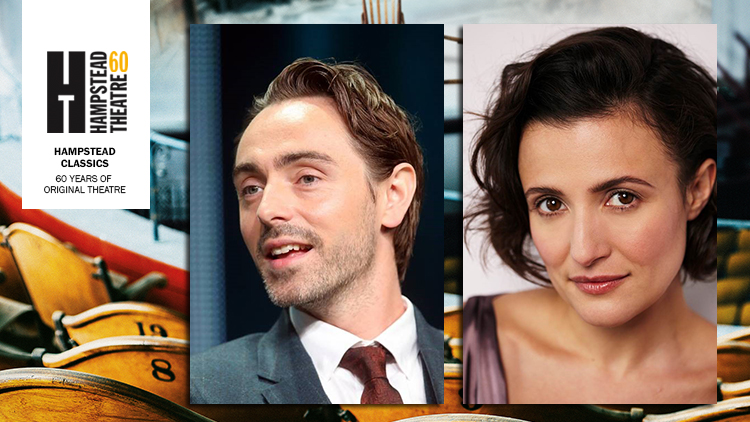 A Hampstead Theatre production
THE TWO CHARACTER PLAY
By Tennessee Williams
Directed by Sam Yates
Design by Rosanna Vize
Lighting by Elliot Griggs
Sound by Dan Balfour
Video by Akhila Krishnan
Cast includes David Dawson & Lyndsey Marshal
CAST AND CREATIVE TEAM ANNOUNCED FOR TENNESSEE WILLIAMS' INNOVATIVE, AND PARTLY AUTOBIOGRAPHICAL WORK, THE TWO CHARACTER PLAY
DAVID DAWSON AND LYNDSEY MARSHAL WILL PERFORM IN THIS NEW PRODUCTION WHICH ORIGINALLY PREMIERED AT THE THEATRE IN 1967
AWARD WINNING DIRECTOR SAM YATES, WILL MAKE A HIGHLY ANTICIPATED RETURN TO HAMPSTEAD THEATRE, FOLLOWING HIS OLIVIER-NOMINATED AND CRITICALLY-ACCLAIMED PRODUCTION OF THE PHLEBOTOMIST
THE TWO CHARACTER PLAY WILL RUN FROM 24 APRIL UNTIL 23 MAY 2020
IT IS PART OF HAMPSTEAD THEATRE'S CLASSICS SEASON WHICH SEEKS TO CELEBRATE 60 YEARS OF ORIGINAL THEATRE, THIS SPRING/SUMMER
FOUR BOLD PLAYS FROM THE NEW WRITING THEATRE'S DIVERSE ARCHIVE WILL BE STAGED BY A VARIETY OF DISTINCTIVE BRITISH DIRECTORS
"A doctor once told me that we were the bravest people he knew.  I said "Why, that's absurd, my brother and I are terrified of our shadows." And he said, "Yes, I know, and that's why I admire your courage so much…"
Hampstead Theatre has announced the cast and creative team for Tennessee Williams' innovative, and partly autobiographical work, The Two Character Play.  Acclaimed stage and screen actors, David Dawson and Lyndsey Marshal, will perform in this unique two-hander which Williams called 'My most beautiful play since Streetcar, the very heart of my life'.  The production, directed by award-winning theatre and film artist, Sam Yates, will run from 24 April until 23 May 2020.
David Dawson is an acclaimed stage and screen actor.  Recent television credits include playing Joseph Merrick (The Elephant Man) in Channel 4's Year of the Rabbit (2019) and starring in BBC espionage drama The Secret Agent alongside Toby Jones, Vicky McClure and Stephen Graham.  Recent theatre credits include Fairview at the Young Vic and Casimir in Brian Friel's Aristocrats at Donmar Warehouse.
Dawson will be joined by Lyndsey Marshal, best known for her performance in the psychological film The Hours, alongside Meryl Streep, Nicole Kidman and Julianne Moore, and for her recurring roles in HBO's Rome (as Cleopatra) and BBC period legal drama Garrow's Law (as Lady Sarah Hill).  Recent screen credits include Mike Barnett's ITV drama Trauma and the BBC's New Year hit Dracula by Mark Gatiss and Steven Moffat.  She was nominated for an Olivier and Evening Standard Award for her role in Phyllida Lloyd's production of Boston Marriage at the Donmar Warehouse.  Recent theatre credits include The Wild Duck; The Hypochondriac and Blood Wedding at the Almeida Theatre.
Sam Yates is making a highly anticipated return to Hampstead Theatre following his Olivier-nominated and critically acclaimed production of The Phlebotomist (2018, 2019).  Recent credits include Incantata by Paul Muldoon, currently playing at the Irish Repertory Theatre (New York), Glengarry Glen Ross starring Christian Slater and The Starry Messenger  starring Matthew Broderick and Elizabeth McGovern (London's West End).  He will be joined by designer, Rosanna Vize with lighting by Elliot Griggs, sound design by Dan Balfour and video design by Akhila Krishnan.
Tennessee Williams, one of the foremost playwrights of the twentieth-century, spent over ten years writing The Two Character Play.  It was originally directed by Hampstead Theatre's founding Artistic Director James Roose Evans and received its world premiere at Hampstead in 1967. 
Fellow actors, brother and sister Felice and Clare have been on tour too long: every town looks increasingly the same until they feel they could be anywhere… Abandoned by the rest of the acting company, but faced with an audience expecting a performance, they must enact The Two Character Play. But as their gripping 'play within a play' unfolds, the line between reality and illusion becomes increasingly unclear; as their characters reach out to the outside world, the actors' isolation and uncertainty grows…
"It seems to me his finest work for a decade, the most successful piece of sustained theatrical writing he has achieved since the first act of Sweet Bird of Youth.  It is good to see the poet laureate of lost grip recover his own" The Observer, Ronald Bryden (reviewing the original production) 
"Very brave… A haunting play full of ghosts, memories and outcries" The New York Times (reviewing the original Broadway run)
Sam Yates, Director of The Two Character Play said: "I am honoured to bring together for the first time two of our finest actors, Lyndsey Marshal and David Dawson, to play brother and sister in Tennessee Williams' daring experiment in form. I'm particularly excited to return to Hampstead with designer Rosanna Vize and an ambitious creative team."
Roxana Silbert, Artistic Director ofHampstead Theatre,said, "The Two Character Play is one of Hampstead Theatre's gems.  Tennessee Williams was at the height of his career when he chose to offer the world premiere of this very personal play to the old theatre - a temporary pre-fab. This speaks volumes of Hampstead's standing as an artistic space under its founder James Roose Evans. I look forward to sharing this unique play, by one of the greatest writers of the twentieth century with our audiences, revived by a wonderful group of artists."
The Two Character Play is part of Hampstead Classics, the theatre's spring/summer programme to mark its 60th anniversary and celebrate its ambitious history as a new writing theatre.  Featuring four bold plays which all premiered at the theatre, the productions will be performed in chronological order and staged in the thrust, by a variety of distinctive British directors. 
Harold Pinter's The Dumb Waiter will open Hampstead Classics with Alice Hamilton directing this 60th anniversary production. Philip Jackson and Harry Lloyd will star in this timeless black comedy from 19 March until 18 April.  Sam Yates will make a highly anticipated return to Hampstead Theatre with Tennessee Williams' The Two Character Play from 24 April until 23 May; founder and former Artistic Director of Eclipse Theatre Company Dawn Walton will direct Alfred Fagon's remarkable tribute to the culture of London's King's Road in the 1970s, The Death of a Black Man running from 28 May until 27 June; and Roxana Silbert, Hampstead Theatre's Artistic Director, will direct Marsha Norman's ground-breaking 'night, Mother running from 2 July until 1 August.
ACTORS' BIOS
David Dawson (Felice)
Theatre work includes Fairview (Young Vic); Aristocrats (Donmar); The Dazzle (Found111 Theatre); The Duchess of Malfi (Shakespeare's Globe); The Vortex (Rose Theatre, Kingston); Luise Miller (Donmar); Comedians (Lyric Hammersmith); Posh (Royal Court); Romeo and Juliet (RSC); The Entertainer (Old Vic); Nicholas Nickleby (Chichester Festival Theatre/West End/UK tour/Toronto); The Long and The Short and The Tall (Sheffield Crucible) and Richard II (Old Vic).
Television work includes Year of the Rabbit; The Last Kingdom; Ripper Street; The Secret Agent; Maigret Sets A Trap; Banished; The Duchess of Malfi; The Smoke; Peaky Blinders; The Borgias; The Hollow Crown: Henry IV Parts 1 and 2; Dancing on the Edge; Parade's End; The Mystery of Edwin Drood; Luther; Road to Coronation Street; Gracie; The Thick of It; Secret Diary of a Call Girl and Doc Marten.

Lyndsey Marshal (Clare)
Theatre work includes The Wild Duck; The Hypochondriac and Blood Wedding (all Almeida); Diminished (Hampstead Theatre); The Oresteia (Home Manchester); Othello; Greenland and A Matter of Life and Death (all National Theatre); Three Days of Rain (Apollo); The Pride; Redundant and Fireface (All Royal Court); Absurdia (Donmar); Sleeping Beauty (Young Vic/Victory Theatre); The Crucible (Sheffield Crucible); A Midsummer Night's Dream (Bristol Old Vic); Bright (Soho); Boston Marriage (Donmar/West End) and Top Girls (New Vic).
Film work includes Trespass Against Us; The Forgotten; Hereafter; 1 2 3 4; Ding Dong; Man With a Movie Camera; Festival; Frozen; The Calcium Kid; The Gathering Storm and The Hours.
Television work includes Agatha and the Curse of Ishtar; Dracula; Hanna; Trauma; The League of Gentlemen; Silent Witness; From Darkness; Inside Number No.9; That Day We Sang; The Fuse; The Cricklewood Greats; A Short Stay in Switzerland; Being Human (2); Garrow's Law (1, 2 & 3); Marple; Kiss of Death; Green; Rome II; The Shadow in the North; Poirot: Cards on the Table; Rome; Born and Bred; The Young Visitors; Sons and Lovers and Midsomer Murders.
CREATIVE TEAM'S BIOS
Sam Yates (Director) 

Theatre work includes Incantata (Irish Rep/New York/Gate Theatre, Dublin/ Galway International Arts Festival); The Starry Messenger (Wyndham's); The Phlebotomist (Hampstead Downstairs/Hampstead Main Stage - Olivier Award nomination for Outstanding Achievement in an Affiliate Theatre); Glengarry Glen Ross (Playhouse/UK tour); Desire Under the Elms (Sheffield Crucible); Murder Ballad (Arts - nominated for three WhatsOnStage Awards and Olivier Award for Best Supporting Actress); Cymbeline (Sam Wanamaker Playhouse - Ian Charleson Award commendation); East Is East and Ayub Khan Din (both West End/UK tour); The El Train (Hoxton Hall); Outside Mullingar (Ustinov Studio, Bath); Billy Liar (Manchester Royal Exchange - winner of the Manchester Theatre Awards for Best Actor and Best Newcomer); Cornelius (Finborough/59E59 Theatres, New York - nominated for four Off West End Theatre Awards and Critics' Pick, New York Times) and Mixed Marriage (Finborough).
Film work includes The Hope Rooms (winner of the Rhode Island International Film Festival Grand Prize Filmmaker of the Future Award); Cymbeline; All's Well That Ends Well and Love's Labour's Lost (all for The Complete Walk, Shakespeare's Globe) and music videos, Emeralds and Auld Wives for the Ivor Novello Award-nominated band Bear's Den (Communion Music).
Television work includes Agatha and the Curse of Ishtar.
Radio work includes The Phlebotomist and Ecco.


Rosanna Vize (Designer)

Rosanna trained as a designer at Bristol Old Vic Theatre School. In 2014, she became one of the Jerwood Young Designers and was resident assistant designer at the RSC from 2014-2015.
Theatre work includes The Audience (Nuffield Southampton – UK Theatre Award nomination), Hedda Gabler (Sherman); The Phlebotomist (Hampstead Theatre); King Lear (Shakespeare's Globe); The Almighty Sometimes (Royal Exchange, Manchester); Incantata (Galway International Arts Festival, Gare Theatre Dublin and Irish Rep New York); Myth/The Earthworks (RSC); The Phlebotomist; No One Will Tell me How to Start a Revolution and Yous Two (all Hampstead Downstairs); Don Carlos (Ara Theatre); Hang (Sheffield Crucible); Girls (Talawa/Soho/Hightide); Low Level Panic (Off West End Award for Best Set Design 2017) and Cougar (both Orange Tree); FUP and Noye's Fludde (both Kneehigh); Diary of a Madman and The Rise and Shine of Comrade Fiasco (both Gate); Dark Land Lighthouse; The Last days of Mankind; St Joan of the Stockyards; Talon and The Tinderbox (all Bristol Old Vic); Infinite Lives; Coastal Defences and The Borrowers (all Tobacco Factory Theatres); Henry I of England (Reading Between the Lines); After October (Finborough); Measure for Measure (Oxford School of Drama) and An Adventure and Leave Taking (both Bush).


Elliot Griggs (Lighting Designer)
Elliot trained at RADA.
Theatre work includes On Bear Ridge (Royal Court/Sherman Theatre); Missing People (Leeds Playhouse/Kani Public Arts, Japan); Fleabag (Wyndham's Theatre/SoHo Playhouse, NY/UK tour/Soho/Edinburgh Festival); The Wild Duck (Almeida); The Lover/The Collection (Harold Pinter Theatre); An Octoroon (Orange Tree/National Theatre); Amélie (Watermill, Newbury/The Other Palace/UK tour); Ivan and the Dogs (Young Vic); Richard III (Headlong); Disco Pigs (Trafalgar Studios/Irish Rep/NY); Dry Powder (Hampstead Theatre); Acceptance and Diminished (both Hampstead Downstairs); Queens of the Coal Age and The Night Watch (both Manchester Royal Exchange); Blue Door (Ustinov Studio, Theatre Royal, Bristol); Loot (Park Theatre/Watermill, Newbury); Somnium (Sadlers' Wells); Pomona (Orange Tree/Manchester Royal Exchange/National Theatre - Off West End Award for Best Lighting Designer); Last Easter; The Sugar Syndrome; Low Level Panic; Sheppey and Buckets (all Orange Tree); Hir (Bush); Fool For Love (Found111); Lampedusa (HighTide); The Oracles (Punchdrunk); Yen (Royal Court/Royal Exchange); Martha, Josie and the Chinese Elvis and Educating Rita (both Hull Truck) and Shift and Bromance (both Barely Methodical Troupe).
Event Design work includes Lost Lagoon; Height of Winter; The Single-Opticon and Alcoholic Architecture (Bompas & Parr).

Daniel Balfour (Sound Designer)
Dan is a London based Sound Designer and Dramaturg who trained at the Central School of Speech and Drama.
Current and recent Sound Design work includes Private Peaceful (Nottingham Playhouse); The Sugar Syndrome (Orange Tree); Operation Mincemeat (Southwark Playhouse/New Diorama); Pavilion (Theatre Clwyd); HOME (Young Vic); Counting Sheep (Belarus Free Theatre); Hang (Sheffield Crucible); Wilderness (Hampstead Downstairs); ILLEGALISED and VINOVAT, -Ä  (both Bezna Theatre); LAVA (Nottingham Playhouse); Effigies of Wickedness (Gate); Blood Wedding (Omnibus Theatre); Great Apes; Stop and Search; Caught and I Call My Brothers (all Arcola); Spindrift (Theatre Royal, Plymouth); Fahrenheit 451; Dracula; Cymbeline; The Devils and The Rover (All Central School of Speech and Drama).
Associate Sound Designer work includes We Are Here (La Mama, NY); Fanny & Alexander (Old Vic); The Lorax (Old Vic/Toronto/US tour); People Places & Things (Headlong); There Is A Light That Never Goes Out (Manchester Royal Exchange); Oresteia (Almeida) and Life of Galileo (Young Vic).
Dan is Company Sound Designer for the British-Romanian theatre company, Bezna Theatre.

Akhila Kirshnan (Video Designer)
Akhila Krishnan is an award-winning Projection Designer and Creative Director for moving image and VR.  She trained at the Royal College of Art and the National Institute of Design in India.
Upcoming work includes 2020 or the End (Burgtheater Vienna); Sound of Colour (Arts House Jersey) and Syllable (Trinity Laban). 
Recent work includes Oliver Twist (Leeds Playhouse/Ramps on the Moon); Mamma Mia: The Party (O2 Arena); While You Are Here (The Place/Dance East); Maggot Moon (Unicorn Theatre) and UpNext (National Theatre's fundraising gala).
From 2012 to 2018 she worked for 59 Productions where her credits include An American in Paris (winner of Tony and Olivier awards); The Metropolitan Opera's 50th Anniversary Gala and Grenfell: Our Home (Best VR Documentary Award at the Raindance Festival 2018).
Previous projects for 59 Productions include Marnie (ENO/Met Opera); The Shadow Factory (Southampton Nuffield); Sukanya (Royal Opera House/Leicester Curve); By Me: William Shakespeare (Somerset House/Shakespeare 400); Lighting the Sails (Vivid Festival at Sydney Opera House); Isles of Wonder (London 2012 Olympic Opening Ceremony) and the Opening Events of the Edinburgh International Festival from 2015 to 2017.
The Two Character Play plays on the Main Stage from 24 April - 23 May.
KEEPING YOU SAFE AT HAMPSTEAD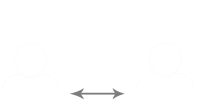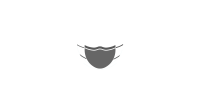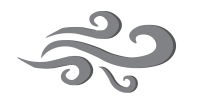 STATE OF THE ART VENTILATION