Hampstead's favourite Tennessee Williams quotes
Posted on 9 July 2021.
Posted in: Main Stage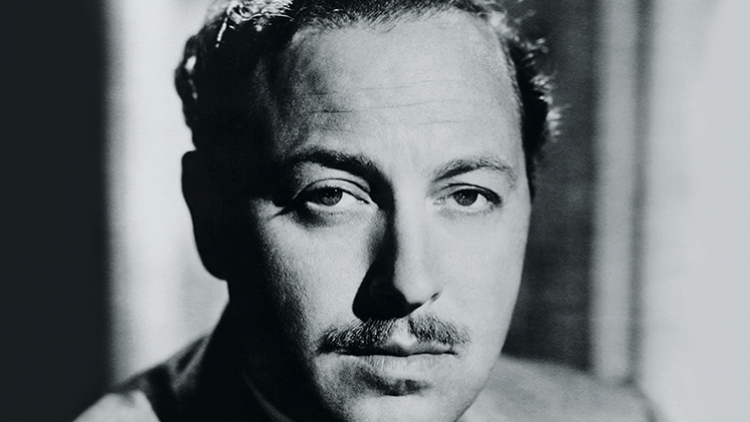 Ahead of Tennessee Williams' The Two Character Play opening on the Main Stage from 17 July, the team at Hampstead have collected their favourite quotes from one the world's greatest dramatists:


If I got rid of my demons, I'd lose my angels.


What is straight? A line can be straight, or a street, but the human heart, oh, no, it's curved like a road through mountains.


Time doesn't take away from friendship, nor does separation.


Don't you just love those long rainy afternoons in New Orleans when an hour isn't just an hour - but a little piece of eternity dropped into your hands - and who knows what to do with it?


When so many are lonely as seem to be lonely, it would be inexcusably selfish to be lonely alone.


Why did I write? Because I found life unsatisfactory.


There's a time for departure even when there's no certain place to go.


All cruel people describe themselves as paragons of frankness.


We're all sentenced to solitary confinement inside our own skins, for life.


I don't want realism. I want magic!


There comes a time when you look into the mirror and you realise that what you see is all that you will ever be. And then you accept it. Or you kill yourself. Or you stop looking in mirrors.


What is the victory of a cat on a hot tin roof?—I wish I knew... Just staying on it, I guess, as long as she can...


Oh, you can't describe someone you're in love with!


Friends are God's way of apologising to us for our families.


Success and failure are equally disastrous.


I cannot write any sort of story unless there is at least one character in it for whom I have physical desire.


The theatre is a place where one has time for the problems of people to whom one would show the door if they came to one's office for a job.


Don't look forward to the day you stop suffering, because when it comes you'll know you're dead.


What on earth can you do on this earth but catch at whatever comes near you, with both your fingers, until your fingers are broken?


A high station in life is earned by the gallantry with which appalling experiences are survived with grace.
The Two Character Play opens 17 July - 28 August 2021.