HAMPSTEAD THEATRE ANNOUNCES THE DEATH OF A BLACK MAN AND RAYA FOR SPRING 2021
Posted on 16 March 2021.
Posted in: Announcements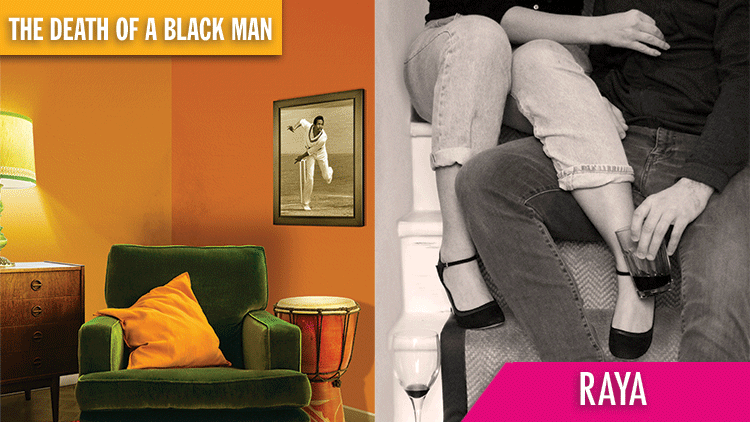 HAMPSTEAD THEATRE ANNOUNCES ALFRED FAGON'S THE DEATH OF A BLACK MAN DIRECTED BY DAWN WALTON AND THE WORLD PREMIERE OF DEBORAH BRUCE'S RAYA DIRECTED BY ARTISTIC DIRECTOR, ROXANA SILBERT
HAMPSTEAD THEATRE ANNOUNCES ITS FIRST LIVE PERFORMANCE DATES FOR 2021
ALFRED FAGON'S DARKLY COMPELLING DRAMA, THE DEATH OF A BLACK MAN WILL RUN FROM 28 MAY – 10 JULY 2021 ON THE MAIN STAGE
WITH ITS WITTY AND COMPLEX CHARACTERS, DAWN WALTON DIRECTS THIS RARE REVIVAL FROM THE BLACK BRITISH PLAYWRITING CANON, MAKING HER HAMPSTEAD DIRECTORIAL DEBUT 
HAMPSTEAD DOWNSTAIRS WILL REOPEN WITH THE WORLD PREMIERE OF RAYA, DEBORAH BRUCE'S FUNNY AND TENDER NEW PLAY, FROM 11 JUNE – 24 JULY 2021 
RAYA WILL BE HAMPSTEAD THEATRE'S ARTISTIC DIRECTOR ROXANA SILBERT'S FIRST DOWNSTAIRS PRODUCTION
RAYA WILL FEATURE ACCLAIMED STAGE AND SCREEN ACTORS, CLAIRE PRICE, BO PORAJ, AND SHANNON HAYES
BOTH PRODUCTIONS WILL BE STAGED WITH SOCIAL DISTANCING IN PLACE FOR THE DURATION OF THEIR RUNS  
PUBLIC BOOKING OPENS FROM WEDNESDAY 24 MARCH AT 10.30AM
PLAYS TO FOLLOW IN 2021 INCLUDE OTHER HAMPSTEAD ORIGINALS BY TENNESSEE WILLIAMS AND MARSHA NORMAN AND WORLD PREMIERES BY TOM WELLS, MUFARO MAKUBIKA AND KATIE MITCHELL
FUTURE PROGRAMME DETAILS WILL BE RELEASED AS SOCIAL DISTANCING RULES EVOLVE
Hampstead Theatre is delighted to announce its first live productions for 2021. Alfred Fagon's darkly compelling The Death of a Black Man will run from 28 May until 10 July having originally premiered at the theatre in 1975. 46 years on, this rare revival from the Black British playwriting canon, raises many of the same questions we face today surrounding identity, capitalism and sexual politics. Dawn Walton, former Artistic Director of Eclipse Theatre Company, makes her Hampstead Theatre directorial debut. Hampstead Downstairs will also reopen with the world premiere of Raya, by Deborah Bruce from 11 June until 24 July. This funny and tender new play will be the theatre's Artistic Director Roxana Silbert's first Downstairs Production. Both productions will be staged with social distancing in place for the duration of their runs. Public Booking will be open from Wednesday 24 March at 10.30am.
Roxana Silbert, Artistic Director and Joint Chief Executive of Hampstead Theatre said:
"I am delighted to announce these productions for many reasons. I'm excited to share Alfred Fagon's powerful, brilliant play with audiences, look forward with tremendous anticipation to Dawn Walton's production in her Hampstead debut and, I am counting down the days until we are in a rehearsal room with Deborah Bruce's beautiful play Raya, my first production Downstairs. COVID makes planning a challenge. However, if all goes well, our autumn season is overflowing with remarkable established and new artists including Katie Mitchell, Marsha Norman, Mufaro Makubika, Tom Wells and Tennessee Williams. We are desperate to get going again and, in doing so, support our wonderful freelance colleagues to do what they do best: make live theatre. It's been a year since we shut our doors and we are ready to switch on the lights and welcome everyone back in."
Dawn Walton, Director of The Death of a Black Man said:
"I am so looking forward to making my directorial debut at Hampstead Theatre with this fascinating, complex play. Alfred Fagon is a name so many of us are familiar with due to the legacy of the Alfred Fagon Award and yet people rarely get the chance to see his work. The Death of a Black Man is an opportunity to see why this playwright was such a trailblazing artist of his generation."
Deborah Bruce, playwright of Raya said: 
"I can't wait to return to the rehearsal room and back to Hampstead Theatre, the venue that produced my first play ten years ago.  Raya is a play about two people reconnecting after a long time, which has a particular resonance at this moment, when only a year ago feels like a lifetime away.  I'm excited to share the story with audiences."
The Death of a Black Man first premiered at Hampstead Theatre in 1975 directed by Roland Rees. This rarely produced play by one of Britain's leading black voices from the 20th century remains compelling viewing 46 years on. Fagon was one of the first British black writers to have his work produced in the UK and a hugely influential playwright. He arrived in Nottingham from Jamaica, joined the army and was also a boxing champion and a welder, before becoming a very successful actor, poet and playwright. He died at the early age of 49 (1986) and was controversially buried in a pauper's grave when police claimed they could not identify him. The Alfred Fagon Award is the leading theatre award for black British writers, set up after his sudden death in 1986, which has supported unique voices within the UK theatre industry.
The Death of a Black Man will be Dawn Walton's directorial debut at Hampstead Theatre.  Her most recent productions include The Gift (Theatre Royal Stratford East), Red Dust Road (National Theatre of Scotland) and Black Men Walking (Royal Court). She will be joined by designer Simon Kenny, lighting designer Jo Town, sound designer Richard Hammarton and composer Duramaney Kamara. 
Further details about casting to be announced.
The world premiere of Raya by Deborah Bruce will mark the reopening of Hampstead Downstairs. Directed by Roxana Silbert, Raya will be Silbert's second production at Hampstead Theatre since joining as its Artistic-Director in 2019, following the critically-acclaimed espionage thriller The Haystack by Al Blyth in 2020.
Raya is a funny and tender new play which questions whether it is possible to turn back time - even if it's just for one night. Raya is Bruce's second play at Hampstead Downstairs following Godchild. Other credits include The House They Grew Up In (Chichester / Headlong) and The Distance (Orange Tree).
Acclaimed stage and screen actors, Claire Price, Bo Poraj and Shannon Hayes will perform in this new play with design by Moi Tran and sound design and composition by Nick Powell.
Bo Poraj will play the role of Jason. Poraj returns to Hampstead Theatre following the sell-out hit Gloria (2017) and Acceptance (2018). Television roles include Mike Jackford in the popular BBC One comedy Miranda and Bonacieux in the BBC period action drama The Musketeers. Other recent theatre credits include What's in a Name (UK tour, 2020) and Rasheeda Speaking (Trafalgar Studios, 2018).
Claire Price will play the role of Alex. Television roles include DS Siobhan Clarke in the ITV adaptation Rebus, based on Scottish author Ian Rankin's famous crime series and Miriam Brindsley in the ITV's World War II TV series Home Fires. Film work includes The Second Best Exotic Marigold Hotel, Hereafter and Jump.
Shannon Hayes will play the role of Alannah. This is her debut at Hampstead Theatre. TV roles include, Ted Lasso, Undercover and Cold Feet. Recent theatre work includes The Gift (Theatre Royal Stratford East) and The Ridiculous Darkness (Gate Theatre).
In the event of the productions being postponed due to UK Government advice, full refunds or credit vouchers will be offered.
KEEPING YOU SAFE AT HAMPSTEAD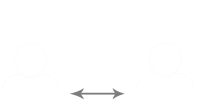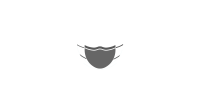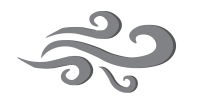 STATE OF THE ART VENTILATION