PHOEBE FRANCES BROWN
Posted on 20 April 2022.
Posted in: Announcements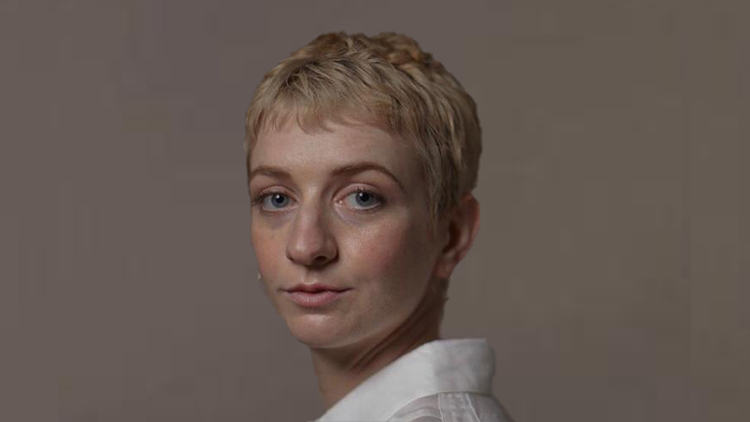 It is with profound sadness that we share the news that actor and writer Phoebe Frances Brown has passed away aged 29.
Her one-woman show The Glad Game played Downstairs earlier this year, performed by Phoebe and directed by Tessa Walker. The show charted Phoebe's experience of being diagnosed with an incurable brain tumour and played to great critical acclaim. Phoebe was also a member of Hampstead's INSPIRE writers scheme.
Her acting credits include Small Island (National Theatre); If We Were Older (National Theatre); The Way of The World (Donmar Warehouse), Life According to Saki (New York Theatre Workshop) and Sorry (Soho Theatre) amongst others. She played the role of Constance Pettigrew in the BBC Radio 4 series Home Front and recorded The Whisperer in Darkness for BBC Sounds. On screen, she could be seen in last year's BFI selected short Animal Antics and Hung Out To Dry, a comedy short film she wrote, starred in and which was directed by Jake Kelsall for BBC iPlayer.
Tessa Walker, Hampstead's Associate Director and Director of The Glad Game, said:
"Phoebe was a huge talent, an incredible woman and a brilliant friend. 
It's hard to find the words to describe what a privilege it was to work with her on The Glad Game and how proud of her and of it I am. It was an exceptional piece of writing; honest, powerful and, like her, very very funny. In it she shared, with her characteristic warmth, energy and style her belief that 'even in the darkest of times there is always something to feel glad about….' never failing to find a way to finish her mantra  'I'm glad because…., I'm glad because…., I'm glad because….'

It's hard for those of us who loved her, and there are so many of us, to find anything at all to be glad about at the moment. She was Phoebe Fucking Brown & she died too young & it's not fair. This isn't how it should have gone. 
I'll miss you Phoebe Frances Brown, I'll miss spending time with you and I'll miss making theatre with you but, and I can't write this segue with any of the humour, panache & elegance you would have done, 
I'm glad because….
We were friends
I'm glad because…
We had proper laughs together 
I'm glad because….
I knew you at all"
Roy Williams
, mentor of
INSPIRE
, said:
"Phoebe was a member of this year's INSPIRE Writers Group that I run at Hampstead.
I was only beginning to get to know her, but already she was such a wonderful presence in the monthly group meetings. Her passion as well as love for theatre was clear to see through her amazing writing and her incredible self. In the short time we had, it was a privilege to know her."