⭑⭑⭑⭑ for The Glad Game
Posted on 11 February 2022.
Posted in: Hampstead Downstairs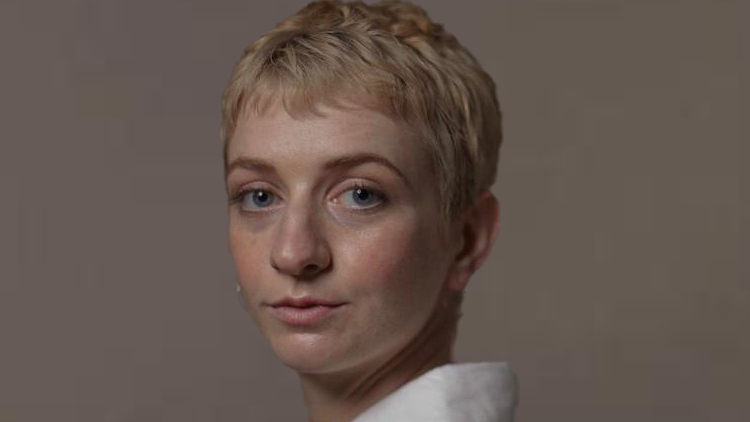 ★★★★
The Glad Game, Hampstead theatre, review: a mesmerising portrait of hope in the face of horror
Dzifa benson, THE TELEGRAPH
'Midway through her mesmerising autobiographical one-person play The Glad Game, which receives its London debut at Hampstead Theatre after premiering at Nottingham Playhouse last year, Phoebe Frances Brown states: "You don't have to do much to be an actor; just to be able to speak and remember lines. Two very basic things."
It's an understatement that defines the raison d'être of the show because, as she acknowledges earlier in the play, you have to be supremely optimistic to try to be an actor. But to remain dedicated to the notoriously unstable and dicey choice of acting as a career when you have been diagnosed with a stage 3 astrocytoma, a rare and incurable brain tumour that affects the region that controls your speech, language and memory? That's going to need an extra hefty dose of optimism that is impervious to the physical and emotional ravages such an aggressive illness can wreak on your body and personality.
...
Her anger about the unfairness of her situation is palpable, but Brown doesn't wallow in sentimentality.
This is largely because Brown is a warm, playful, frank and vey engaging presence on stage. She reminds us that even without an incurable illness, we cannot take the future for granted. At 75 minutes, The Glad Game is ultimately a very moving play about hope.'
★★★★ 
The Glad Game review: Intimate, boundary-pushing, brillianT
OLIVIA ROOK, THE STAGE
'There are times when Phoebe Frances Brown's one-woman show The Glad Game is uncomfortable to watch. This is because she has placed her own story of living with incurable brain cancer on stage, performing the show with snacks by her side due to the steroids she is taking, and wearing a wig following chemotherapy.
...
But she doesn't leave us lingering in the sadness for too long. In fact, she gives us permission to laugh – "I will laugh at some points and I hope you will want to laugh too" – and the theatre becomes a safe space to view cancer as something other than a painful, taboo topic.
...
She is vulnerable, honest and unafraid to show the full range of emotions that come with an incurable cancer diagnosis. This is incredibly strong work from a theatremaker willing to push the boundaries of what we feel comfortable engaging with on stage.'