HAM AND HIGH INTERVIEWS VINCENT FRANKLIN
Posted on 1 September 2022.
Posted in: Interviews with cast and creatives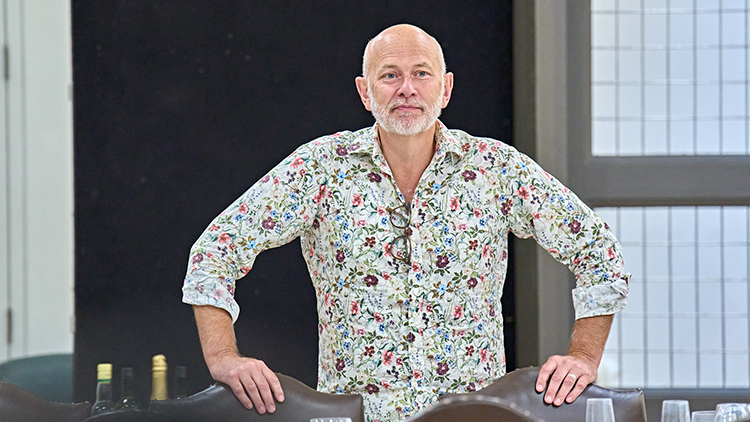 'He's a man who has come to believe the myth of himself'
Bridget Galton, HAM AND HIGH

'An egotistical Government medical adviser, a dysfunctional family party, and secrets waiting to be revealed.
That's the set up for veteran director Richard Eyre's debut play at Hampstead Theatre.
The Snail House stars Vincent Franklin as Sir Neil Marriott, who became familiar to millions as a paediatric expert during the pandemic, and is now rewarding himself with a lavish birthday celebration - complete with Champagne and silver service.
But his family are at each other's throats, and one of the caterers - who lay up a dinner for 18 before the audience's eyes - is unsettlingly familiar.
Franklin himself is familiar to many from TV roles such as Happy Valley, Gentleman Jack, The Thick of It and Cucumber.
"Richard's written a heartfelt, gut-wrenching family drama that is also at times hysterically funny," he says. "I think if you sit through a play and there's not a single laugh, it doesn't reflect life as it is.
"This is a man who is desperate to celebrate his success. It's a dinner party with huge pressure on it. We see it built, which is a piece of theatre in itself, and destroyed."'
Visit Ham and High online here to read the full piece. 
The Snail House plays on the Main Stage 7 September - 15 October.