HAMPSTEAD THEATRE ANNOUNCES FOUR NEW PLAYS
Posted on 16 September 2022.
Posted in: Announcements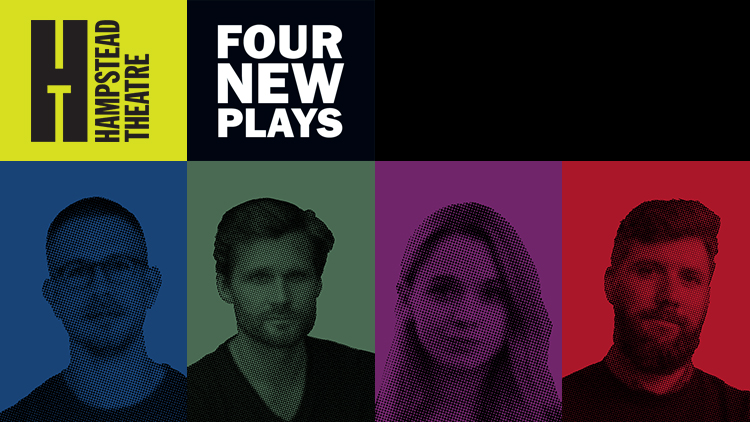 New plays for the Hampstead's Main Stage include:
The European Premiere of Sons of the Prophet, by Stephen Karam, directed by Bijan Sheibani. From Friday 2 December until Saturday 14 January.
The World Premiere of Linck and Mülhahn, by Ruby Thomas, directed by Owen Horsley. From Friday 27 January until Saturday 4 March.
New plays for Hampstead Downstairs include:
The UK Premiere of The Art of Illusion, by Alexis Michalik, directed by Tom Jackson Greaves. From Saturday 17 December until Saturday 28 January.
The World Premiere of Akedah by Michael John O'Neill, directed by Lucy Morrison. From Friday 10 February until Saturday 18 March.
Roxana Silbert, Artistic Director of Hampstead Theatre, said:
"Our autumn/winter season celebrates Hampstead's cosmopolitan roots with a range of international playwrights from Scotland to the USA, Northern Ireland to France and some great homegrown talent in between.
Stephen Karam's The Humans was playing at Hampstead when I was applying for the job of Artistic Director and I was blown away by it. So it's a privilege to be producing Sons of the Prophet directed by the brilliant Bijan Sheibani. Meanwhile our Downstairs Christmas show The Art of Illusion by Alexis Michalik has been playing in Paris since 2014, having won a clutch of Molières, and started off in a studio not unlike ours.
One of the joys of running a new writing theatre is seeing writers develop and I'm delighted that having produced her first ever play, Either, and following a highly successful run of her second play The Animal Kingdom, we will be producing her first Main House show Linck and Mülhahan. And following the tradition of the studio being a launching pad for playwrights, we are introducing Michael John O'Neill to London audiences with his first full length play Akedah."
 

***
MAIN STAGE - EUROPEAN PREMIERE
SONS OF THE PROPHET
By Stephen Karam
Directed by Bijan Sheibani
Dates: Friday 2 December 2022 – Saturday 14 January 2023
Press Night:  Monday 12 December at 7pm
Captioned Performance: Tuesday 10 January at 7.30pm with captioned post-show Q&A
Audio Described Performance: Saturday 14 January at 2.30pm with a Touch Tour at 1pm
"Every family's got their stuff, right? The Douaihys have a habit of dying tragically. We're like the Kennedys without the sex appeal."
Joseph Douaihy, a gay American-Lebanese Maronite Christian in rural Pennsylvania, has a pretty complicated life.  When his father dies as the result of a prank, life truly spirals towards the bizarre... With unexplained pain blocking his athletics career, a desperate new boss who wants to capitalize on his grief, a dependent uncle who thinks he's his legal guardian and a very wayward younger brother, Joseph has a lot on his plate... So he really should not be spending time with the attractive journalist who's looking for the inside scoop on his father's accident...
Following Hampstead's 2018 smash-hit with The Humans comes Sons of the Prophet, 'the absolutely wonderful new comedy-drama by Stephen Karam' (New York Times) which was nominated for the Pulitzer Prize and won the Drama Critics Circle Award for Best Play in 2012.
Bijan Sheibani returns to Hampstead to direct; his recent credits include The Arrival (Bush), Dance Nation (Almeida), Barber Shop Chronicles and A Taste of Honey (National Theatre).
Full cast and creative team to be announced in due course
***
MAIN STAGE – WORLD PREMIERE
LINCK AND MÜLHAHN
By Ruby Thomas
Directed by Owen Horsley
Dates: Friday 27 January – Saturday 4 March 2023
Press Night:  Monday 6 February at 7pm
Audio Described Performance: Saturday 25 February at 2.30pm with a Touch Tour at 1pm
Captioned Performance: Tuesday 28 February at 7.30pm with captioned post-show Q&A
"There are things you do not know.  Things that would alter your view of me entirely.  Things that, were I a worthy man, should prevent me from making any claim on such a rare, intelligent woman as you."
Prussia, 1720.  Dashing musketeer and skilled seducer Anastasius Linck has no intention of falling in love.  But when he meets passionate young Catharina Mülhahn, so strong is the attraction that the match becomes inevitable.  As the couple strive to build a radical kind of marriage, Catharina's mother becomes obsessed with her mysterious son-in-law and sets out to uncover his secret - a secret that, if revealed, would threaten to engulf them all...
Ruby Thomas' epic and playful modern love story takes eighteenth century court records as its starting point. It follows her two sold-out plays for Hampstead Downstairs: The Animal Kingdom ('pure theatre' – The Guardian) and Either ('marks Ruby Thomas out as a daring and exciting new voice' – The Arts Desk).
Owen Horsley directs at Hampstead for the first time; his credits for the Royal Shakespeare Company include the recent double bill of Rebellion and Wars of the Roses, as well as Maydays and Salomé.
Full cast and creative team to be announced in due course
Linck & Mülhahn has been supported by the Godwin family and is a T.S. Eliot Foundation commission.
 
***
HAMPSTEAD DOWNSTAIRS – A UK PREMIERE
Hampstead Downstairs / Celia Atkin presents
THE ART OF ILLUSION
By Alexis Michalik
Directed by Tom Jackson Greaves
Dates: Saturday 17 December 2022 – Saturday 28 January 2023
Press Night:  Tuesday 3 January at 7pm
Captioned Performances: Wednesday 25 January at 7.45pm and Thursday 26 January at 2.45pm
"It's a matter of perception.  The hands of time turn at the same speed for everyone.  Yet a child waits what seems to be an eternity for summer, whilst an old man watches a year pass in the blinking of an eye"
In 1984, as the France vs Yugoslavia match unfolds on TV, a man meets a woman in a Parisian café.  He is returning a bag that she lost on the Paris Métro, but he doesn't reveal he stole it...  Instead, he tells her the story of Jean-Eugène Robert-Houdin, watchmaker, inventor, and master magician of the 19th century.  Together they set out to find a vanished theatre beneath a bank vault in the Boulevard des Italiens, to break into a museum in the Trocadero, to uncover the mystery of the Mechanical Turk, to witness the birth of the kinetograph... and to delve ever deeper into the art of illusion.
Alexis Michalik's acclaimed play won three Molière Awards when it premiered in Paris in 2014 where it is still playing.  A Franco-British actor, writer and director, his other plays include Le Porteur d'histoire, Edmond and Intra Muros.
Tom Jackson Greaves is a director and choreographer whose recent work has included Whistle down the Wind and The Jungle Book (Watermill).
Full cast and creative team to be announced in due course
***
HAMPSTEAD DOWNSTAIRS – A WORLD PREMIERE
Hampstead Downstairs / Celia Atkin presents
AKEDAH
By Michael John O'Neill
Directed by Lucy Morrison
Dates: Friday 10 February – Saturday 18 March 2023
Press Night:  Monday 20 February at 7pm
Captioned Performances: Wednesday 15 March at 7.45pm and Thursday 16 at 2.45pm
"There's nobody on a megaphone.  We just wait and they come.  And we talk to them. And we find out what's hurting them.  And we just talk and we pray and that's pretty much it."
Gill has come to a remote part of the coast of Northern Ireland - a place that was once her home but has since become the base of a slowly expanding mega-church called Harvest. She's on a mission to persuade her younger sister Kelly to leave her new found family in the church... But she also wants to confront their mother, whose abandonment and betrayal of her daughters set them on their divergent paths...
Akedah is Michael John O'Neill's first full-length play, and won the Bruntwood Prize Original New Voice Award in 2019.
Lucy Morrison returns to Hampstead after The Animal Kingdom. An Associate Director at the Royal Court, her credits include This Is Not Who I Am, scenes with girls and The Woods (Royal Court) and Little on the Inside (Almeida).
Full cast and creative team to be announced in due course.