THE TIMES INTERVIEW RICHARD EYRE
Posted on 12 September 2022.
Posted in: Interviews with cast and creatives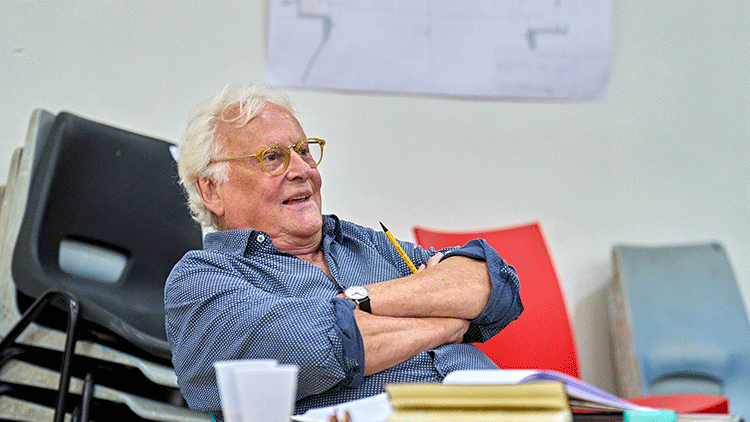 'I'm putting on the first play wot I wrote at 79'
DOMINIC MAXWELL, THE TIMES

'If you are one of the most acclaimed theatre directors of the past 50 years, what do you do when the theatres shut down? The answer for Richard Eyre, whose achievements include running the National Theatre for ten years, is to become a playwright for the first time, aged 79. His debut, The Snail House, opens at the Hampstead Theatre this week.
...
The Snail House was originally going to follow the catering staff at a posh do. Then he wove in the attendees at a celebratory dinner for Neil, a paediatrician turned newly knighted government Covid adviser. This being a drama, the evening can't go smoothly; he added a pivotal tension between Neil and one of the catering staff, as well as between Neil and his incensed, idealistic 18-year-old daughter Sarah.

You might not be surprised that Eyre would be handy at depicting a successful yet flawed fiftysomething. More impressively, perhaps (judging by how it reads anyway), he depicts the inflamed Sarah without caricaturing her Generation Z stance. His daughter, the writer and economist Lucy Eyre, is too old to be Sarah's inspiration; his grandchildren are too young, even if he drew on a few of their attitudes. Yet Eyre hopes he is good at decoding contemporary conversation.'
Visit The Times online here to read the full piece. 
The Snail House plays on the Main Stage 7 September - 15 October.