LAUREN GUNDERSON INTERVIEWED BY BROADWAY WORLD
Posted on 31 August 2023.
Posted in: Interviews with cast and creatives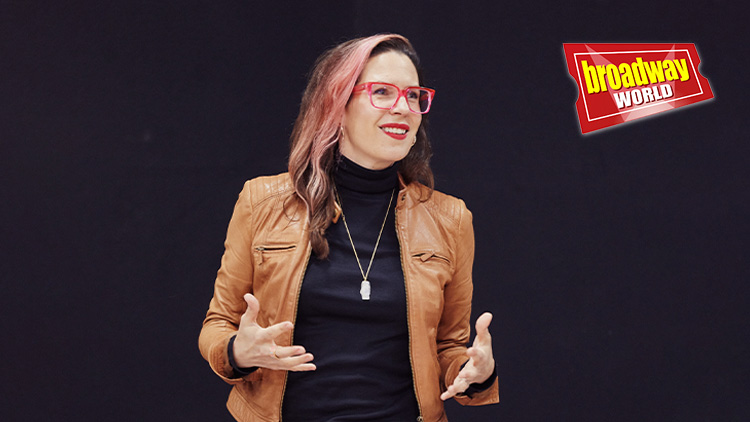 INTERVIEW: 'I LOVE THE RESPECT OF THE PRACTICE IN THE UK': WRITER LAUREN GUNDERSON ON BEING DRAWN TO LONDON AND STUDYING AI FOR HER PLAY ANTHROPOLOGY
ALEXANDER COHEN, BROADWAY WORLD
In 2021 The San Francisco Chronicle published a feature story straight out of the realm of sci-fi. Joshua Barbeau, a Canadian freelance writer created an A.I.-powered chatbot to simulate his late fiancée. He would chat to the digital version of her late into the night to help cope with his grief and loneliness. The programme he used, GPT-3, would enter the mainstream consciousness two years later.
… 
"This amazing story that just stuck with me. You read one of those and you can't stop thinking about it. This AI actually helped with his grief. Of course it goes wrong though. The technology was prone to these hallucinations and confabulation, which make it say terrible or strange or impossible things."
Soon to premiere at Hampstead Theatre, anthropology imagines a similar scenario. Merril, a Silicon Valley software engineer, programmes a chatbot to simulate her late sister Angie who died in mysterious circumstances. Things take a thrilling turn when the virtual Angie starts offering information about her real counterpart's disappearance.
"All plays, whatever they're about, are about humanity right? They're about people going through enormous trying things - sometimes for fun or sometimes in comedic ways and sometimes in harrowing or tragic ways. I mean, that's, that's our tool, right? Our tool is people."
… 
Gunderson's play straddles the line between sci-fi and scientific fiction even as the fiction element of both seems less distant by the day. Most of the technology that is referenced in Anthropology is achievable in some form right now; a friend of Gunderson's works as an AI conversation designer at a big tech company. She has been instrumental as a sound board for the getting the technological elements right.
… 
Whilst the majority of Lauren's work is produced in America, she is always drawn to working on this side of the pond. Gunderson's I and You premiered at Hampstead in 2018 with Game of Thrones star Maisie Williams starring… 
"Hampstead Theatre is like this. Usually the café is open all morning. You have commuters getting on the tube here and coming in. Maybe they've never seen a play here, but they have a space where they can just sit and relax. And the fact that the theatre's open so many hours - there's a bar afterwards that's open, it's so lively and so full of humanity, and so full of culture and different people. That's what theatre ought to be. I find that experience so radical because often in the US the theatre is just a theatre."
To read the full interview visit Broadway World online here.
anthropology runs on the Main Stage from 7 Sep - 14 Oct.